Ok, it's not time for lemonade yet... But it's almost time for the strawberries to bid adieu this year.
We've done the chocolate cakes and mousse and strawberries and more strawberry cheesecake and a lot more...But still have punnets of strawberries to spare.So that brings me back to the Kala Ghoda Festival this year. So there was this stall Called Grandma Mookerjee's Kitchen selling Strawberry and Gondhoraj lemonades among other yummy Bengali delicacies.PS Gondhoraj is a lemon which is deemed to be the "King of Scents" .And so of course we had to try them.Awesome is the word.So this time we never took any pictures. But totally remember the flavor.So while the Gondhoraj is only available in Bengal.So we tried this with a regular lemon. Not as good...but good enough.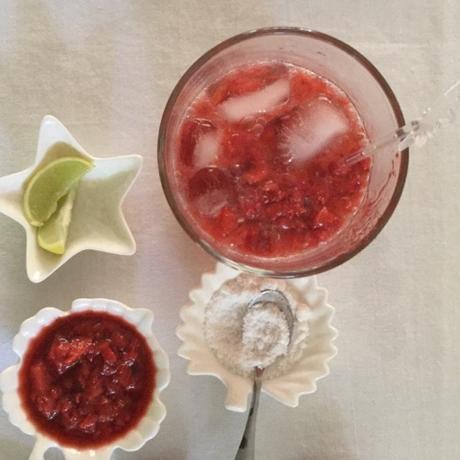 And while we live here in the subcontinent, we can only say Summer is Coming...and it's going to be a long one.So we arm ourselves with the best way to defeat the heat...and use up all those punnets of strawberries in the fridge.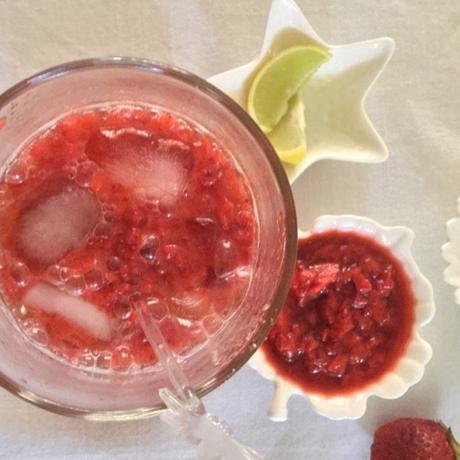 The fact that the strawberries are minced by hand instead of puréeing in a blender ,lent a different character to this lemonade.Tangy.Fruity.Aromatic and yummy.Sugar or no sugar is your choice.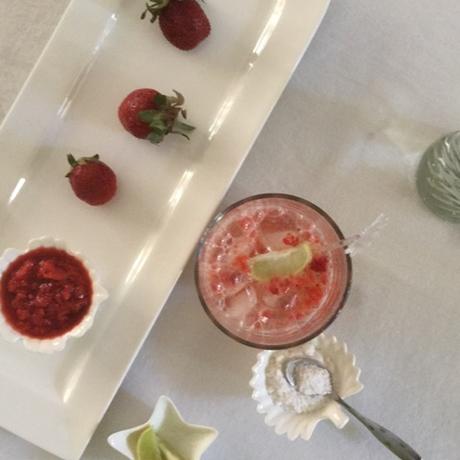 The idea for the mincing was of the guy who ran Grandma Mookerjee's Kitchen. Didn't get his name ,but I will link him on Facebook. Such an amazing idea does deserve credit.This amount of strawberries will make 3-4 glasses.
For the 
Strawberry Lemonade -Summer is Coming...
You need
1 punnet 200 GMs strawberries 3-4 lemons juiced1 lemon cut into segments 1-2 bottles club soda4-6 tsp sugarIce cubes
Wash and hull the strawberries.Mince the strawberries till they are all finely chopped. Some amount of juice will flowing around.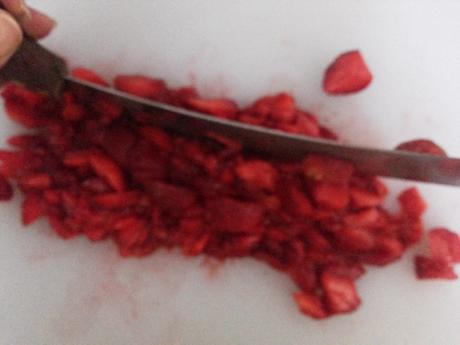 Mix the minced strawberries with 2 spoons of sugar and set aside for half an hour.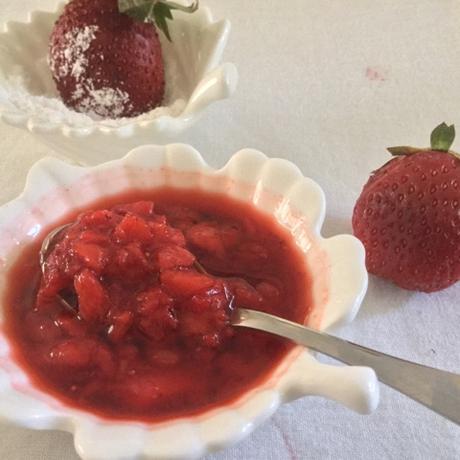 Chill the glass and juice the lemons.Start with 2-3 tbsp of the minced strawberries in the glass. Add the sugar if you are intending to use it now. Stir.Add in the lemon segments.Pop in some ice cubes.Top with the club soda.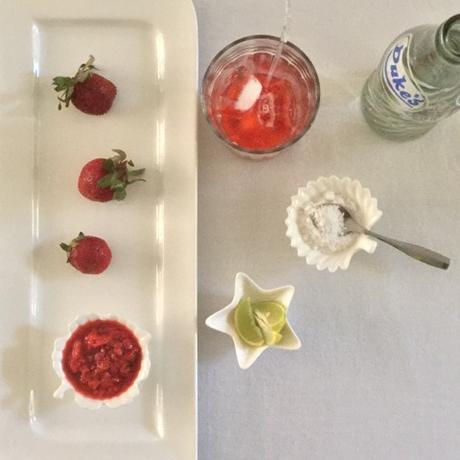 The strawberries will be dancing in the gas bubbles. The lemonade becomes all pink and girly. And every time you sip the lemonade through the straw ,you will be poking the lemon segments and releases the essential oils and of course the juices.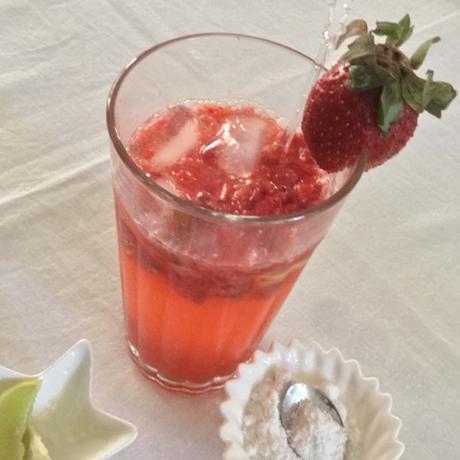 The fizz was yumm.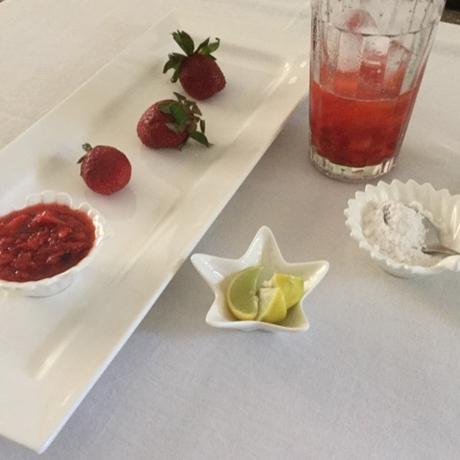 And add sugar only if you need to.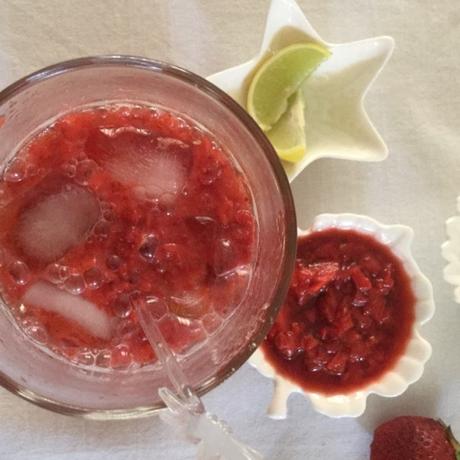 I'm going to be making this again. And then with other fruits too. And enjoy the fact that #SummerIsComing.
So what are you baking today???