It's here and realeased an hour early via
Debenhams Beauty Club on Facebook!!
STOP PRESS 09 JAN 12 - I've just ordered an additiona palette as a give away!! If you'd like a chance to get your hands on one of these totally free then check out my post
here!!!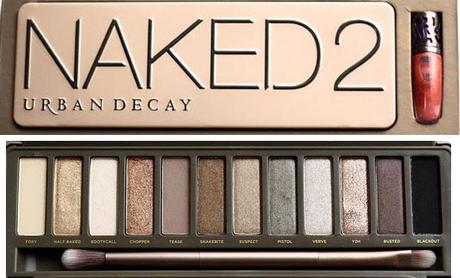 One of the most anticipated beauty releases of the decade! This little beauty is a STEAL at £36 for 12 sumptuous shades, a lip gloss and a dual packing and shading brush. Apparently this is sturdier that the original naked palette with solid tin packaging and a bigger mirror! I had a few niggles making payment but on the THIRD attempt the website came through and my order is confirmed!  Woo soooo excited.  I'll be reviewing as soon as it arrives!!
You can order online exclusively from Debenhams
here
- It's not available in store until February.
Laters Peeps!
Love Lainey x