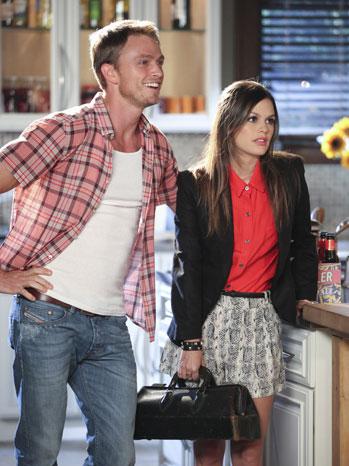 It's that time of year when some of us are sadly saying goodbye to TV shows that kept us dreaming through the cold fall and winter months. One show that had me hooked since the first episode is Heart of Dixie (HOD). I can't tell you just how absolutely addicted I am to this show. It's been a while since I've felt this interested in fictional characters and the constantly evolving plot lines. I feel like a teenager. Counting down the days to Monday nights to run home and watch it. Sure, it isn't the most intelligent show on TV but I really don't care. HOD has all the things that I look for in a TV show. I've salivated over the stylistic choices of Dr. Zoe Hart (Rachel Bilson), and the always perfect-looking Lemon Breeland (Jamie King) in her retro dresses.  Not to mention the three hunky, adorable men that round up the cast.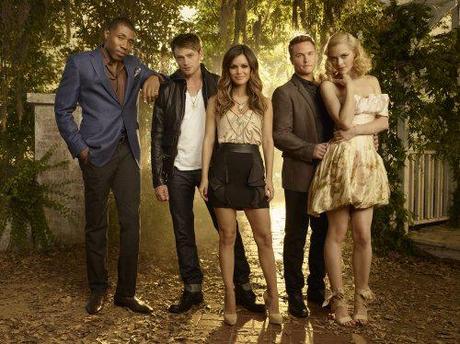 Last night, I finally found the time to watch the season finale and Oh. Emm. Gee. I wanted to rewind (is that a word anymore?) and watch a certain scene over and over and over. It was perfect. I've waited sooo long for Dr. Zoe Hart & Wade to hook up and when they did... as expected, it was FIREWORKS! Who doesn't love watching fireworks exploding? (hmm.) Anyway, the song choice is simply delicious. "Run" by Matt Nathanson. Here is a clip of the fireworks for your viewing pleasure... This is bound to spice up your day... 
 
Lovely right? Sadly, none of my friends watch this show so I don't have anyone to call and analyze every episode (the way we used to do it back in the 90210 days)... Reminder that I may feel like a teenager, but I'm actually not one.(Ha ha)
Anyway, thankfully the show has been renewed for a second season. Have you watched an episode?