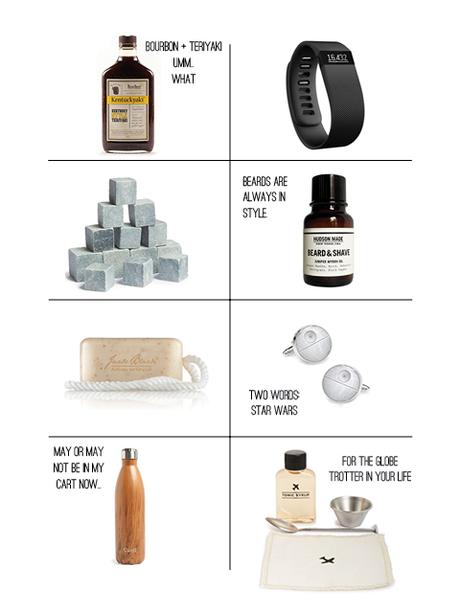 Kentuckyaki // FitBit // SPARQ Whiskey Stones // Hudson Made Beard Oil // Jack Black Soap-on-a-Rope // Star Wars Death Star Cufflinks // Teakwood Stainless Steel Water Bottle // Carry-On Cocktail Kit
Well we can't leave out the guys this holiday season! I actually love shopping for guys because I feel like I'm a bit of a boy myself sometimes. Like I would 100% use most of these things. Minus the beard oil. That's just weird.
*Also, please note the cool girlfriend in me including those Star Wars cufflinks. We're going to see it this week. Twice. May the Force be with me.