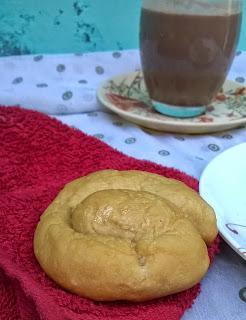 Hope all are doing good and am having time here in Pune,yes i shifted to Pune after April last week and am traveling to and forth. today am having little time to blog something and by the way am on another writing space on WordPress with traveling theme and am sharing all my thoughts
there
.Really i missed blogging and of course making some new recipes for events too.Really two months break is not a new one for me because i already made twice before.So lets start with the recipe where i left that day for Blogging Marathon event.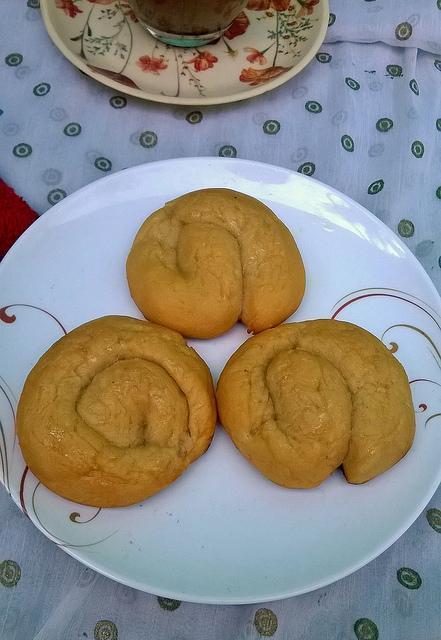 Eventhough i am in a break,i never missed to be with my friends blogs.I read all of them everyday and all made me to be back with this immediately.As usual network is a big problem and we overcome a little from last week.SO i frequently checking social networking zones as a silent reader.Ok,talking about Pune is really a stunning one because a human being from very hot city who is completely subjected to cloudy humid climate,its like in heaven actually when comparing hot Chennai.Once or twice a week ,drizzling is going on and i am totally enjoying the climate here.But one thing here,the city gets dark after 7:30 pm its really superb but the light came 5 in the morning,so sad na?But i like this one and i like what from the people here is all are talking loudly and and enjoying a lot.
so many street food stalls and masala corn stalls working after 11 pm too.These are people are really engaged in their work and celebrating the festivals like ours in a sound manner.Last week we saw the crackers bursting out colorfuly in the sky after a long time.From now on,am going to share something related to food from here,stay tuned.Lets move onto the recipe.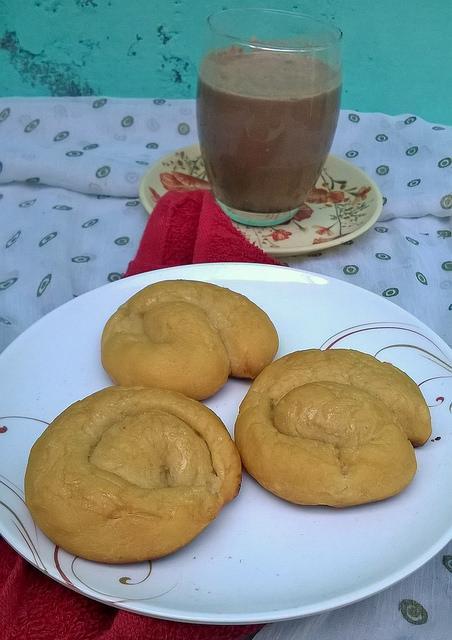 I saw this recipe in ever famous site King Arthur Flour,there i used to check some bread recipes for that week theme"Yeasted breads".I made that in Trichy itself and loaded the images and saved in drafts too.But the network is the problem that i did not able to made it.I missed the whole month Marathon and soon i will join after settling quickly.The recipe i halved from the original recipe measurements and the shape i made it different from the original one too.These buns are flavored with both vanilla and saffron and i used dry instant yeast without eggs.Soon i will put my hands on egg based baking.I used my mobile phone for taking snaps.
I washed little butter after baking and you can also top with some sugar decors.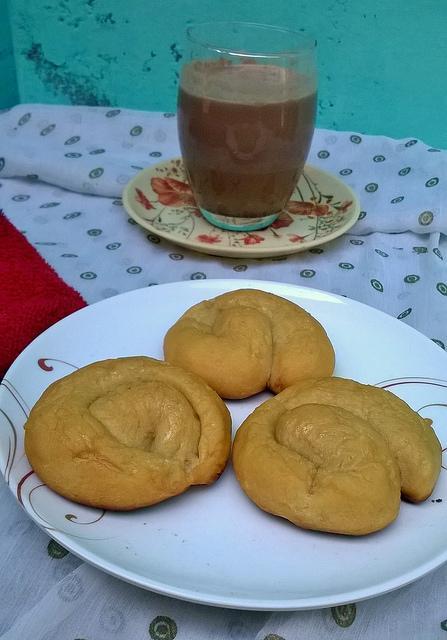 St.Lucia Buns
Recipe Source:
King Arthur Flour
Ingredients for making
All purpose flour - 1 1/4 cup
Dry instant yeast - 1 tablespoon
Water - 2 tablespoon
Sugar - 1 tablespoon + 1/4 cup
Salt - 1/4 teaspoon
Vanilla essence - 1 drop
Milk - 3/4 cup
Oil- 2 teaspoons
Butter - 1 cup
Saffron threads- as needed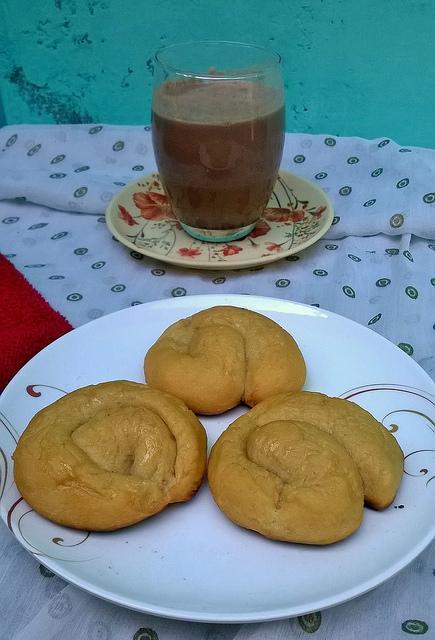 How to make
Take a small clean bowl ,add warm water and sprinkle yeast and sugar.Let it sit for 10 minutes to froths up.
In medium heat melt butter with milk.Do not overheat just wait till both combines.
To that add saffron crushed with salt ,vanilla essence to it and mix well.(see the notes for crushing saffron)
Take another  bowl and add a cup of flour and sugar and mix well.Add  the yeast mixture and make a crumble like state.
Now pour the milk mixture over the flour and and knead well until it becomes soft and elastic.Add 1/4 cup of flour if you want.
Then grease it with little oil and place it in clean bowl covered with a cling wrap.Set for an hour for rising.
After an hour,take the dough out and knead for a minute and make desired  size equal balls from it.
Grease the rolling surface with flour and roll the ball like a even sized rope and make a shape of S or make like turban like i made.
Place the rolled buns in a greased plate for 10 minutes.Preheat the oven to 200 degree Celsius for 10 minutes.
Give a milk wash over the buns with or without topping.
Place the tray inside the oven and bake for 20 minutes.After that,remove from oven and cool them on the wire rack and place little butter on top of it.
Serve with a cup of coffee or tea.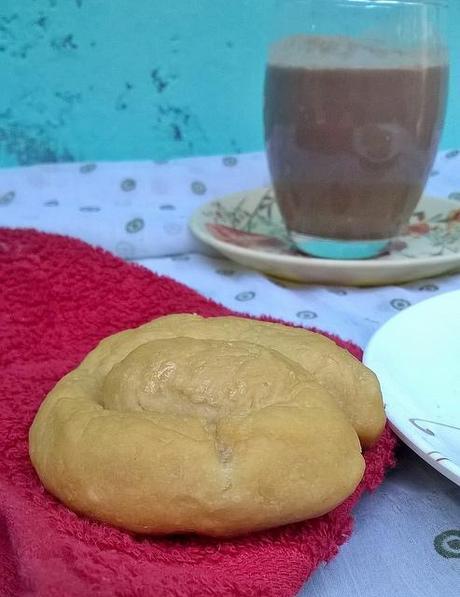 Cooking tips
#1Saffron is crushed with little salt-This makes the saffron powdery than we dissolve in warm water or warm milk.(I saw this tip in a show in FOX's Life)#2If you are going for eggs,then use 2 eggs for this measurement.#3Top with sugar pearls or serve as it is.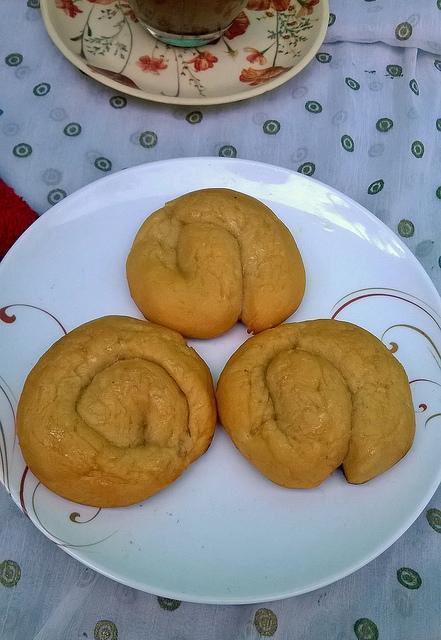 Linked to Yeastspotting