Over the last two weeks, I have been struggling to find interesting things to do… A lot of work, and I was missing the time to dream on the subjects that I would strive to paint. 
I spent some time trying some new pastel surfaces, but the results were frustrating. Not that the surfaces weren't good… I guess the painter didn't put enough focus in getting the best out of it! In short, no time enough to really get involve in longer painting projects. I guess I have to find a rhythm and the moments in the week to plunge into it. 
As always when I struggle, I tend to go for drawing exercises. Still Life is like a peaceful moment to put together sense of observation, some basis of drawing, and start moving around with Colors. 
Here is the work finished this morning :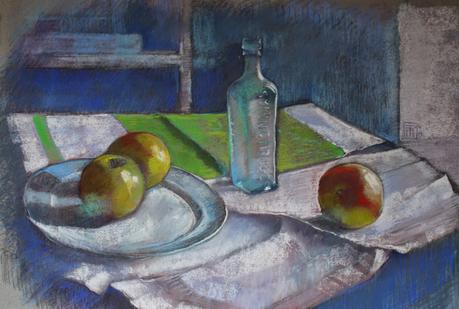 Still Life
I found interesting to 'brighten' the background and the shadows with the blue! The light effect could require some more attention, but the pleasure of study is that you can let the work breathe on its own…
***
For those interested, the different steps to the finished work: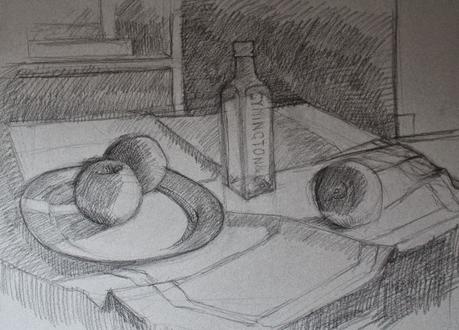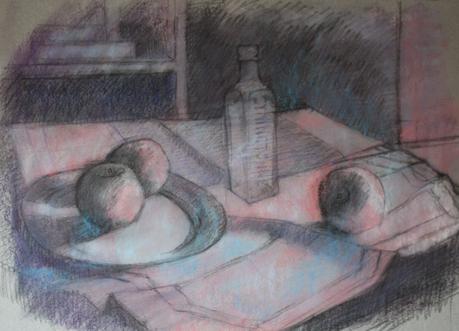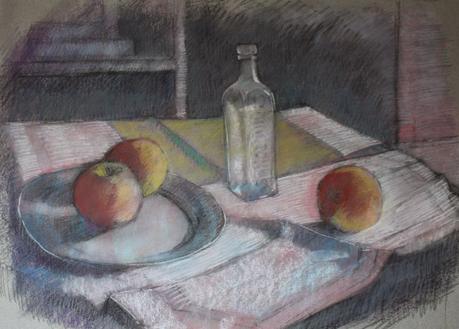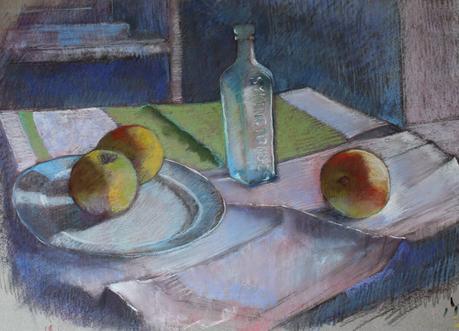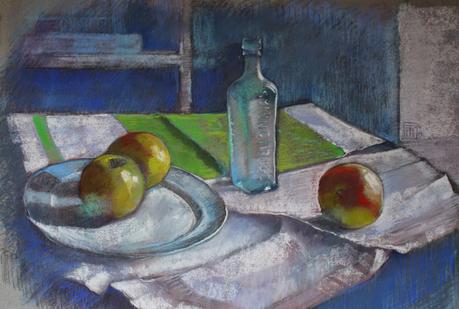 Let's continue and find something to work on!