"Sweet is the memory of past troubles." –Cicero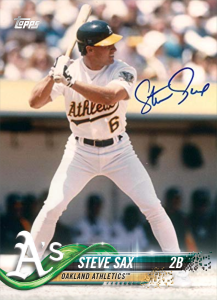 My high school career was less than stellar, quite different from Kevin Arnold's 1970's middle-class neurosis in The Wonder Years; and it was often a confusing and awkward time for me as it is for any young person who doesn't follow the rules of engagement. My school was located in one of the poorer neighborhoods so the styles and sophistication of the students echoed that. This was the life equivalent of tasteless, waxy American cheese.
There were minimal cliques in this school–the wannabe gang bangers, (and the real ones) the jocks, the hair-metal kids, the cholas and the cheerleaders. I managed to scrounge up 2 friends, one was a metal head who I had known since elementary school, and the other a punk rock reject that would wear a Dead Kennedys shirt everyday, carry a skateboard everywhere and never let anyone inside his house. In retrospect, there was nothing special about my teenage apathy. Everyone was dealing with the same emotions and questions, but with different parents, cultures, agendas and economic status. There was also a beautiful naivete concerning school shootings: we simply could never conceive of it happening–there was a better chance of aliens populating the earth or Elvis rising from the dead. I was also suffering from a strangulating boredom which I thought was to be my position in life…I was 16 and waiting for it to begin.
Baseball player Steve Sax was sort of a local legend in our little burg as he had attended the only and very same high school that I was attending. During P.E. (my favorite subject, besides lunch) I would stare at Sax's school records on an amateurish hand-painted board above dented, graffitied, rusted lockers while fights broke out, coaches screamed and evacuations from the putrid sulfur smell of stink bombs were coalescing around me. He owned every single record. I couldn't fathom that a titan on a baseball card had actually walked these same sweat sock-scented hallways from hell and dominated the very same pock-marked, weed infested ball field that I had played on as a Freshman just one year earlier. He probably thought he was hot shit and had all kinds of bell-bottom clad, Farrah Fawcett haircut fashioned girls throwing themselves at him; no doubt changing one letter in his last name as to give him a more studly and epically legendary nickname as his other conquests snickered knowingly with a hint of underlying jealousy.
Sax had a pretty solid career and even won a World Series with the Dodgers until he caught a case of the "yips," which is a psychological malfunction of the routine play. In this case it was the across the body lob to the first baseman from the second base position. A fairly easy play unless pondered to the point of oblivion. This local hero and World Series winner was fallible and I could relate. I had acquired a case of the life yips at the age of 15 and couldn't even have a routine conversation without stumbling through it. Girls were impossible as I took navel-gazing to the point of nonexistence. I would contemplate every single nonsensical conversation or see sideways glances as a character assassination. This sort of thought was an unhealthy E-4, something that was scratched on Sax's scorecard more times than he would've liked.
We were worlds apart in every conceivable valuable attribute–with him having all the admirable ones, an enviable cross to bear; but we shared the same thoughts, fears and insecurities that all humans struggle with at one time or another, and with that, the inability to be shielded from the cruel elements that possesses us all.