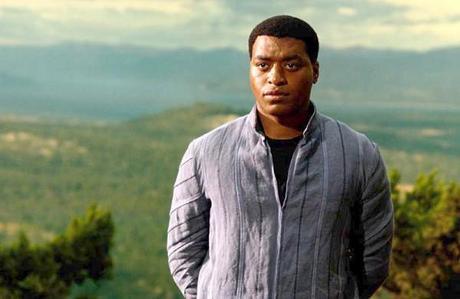 Steve McQueen (Hunger, Shame) is the process of casting for his new film, Twelve Years a Slave. He has already Benedict Cumberbatch, Taran Killam, and Garret Dillahunt and now he has added another TV actor to his roster. Michael K. Williams (The Wire) is now set to join the cast. The other big names attached to the film include Paul Dano, Paul Giamatti, Sarah Paulson, Scoot McNairy, Ruth Negga, Adepero Oduye, Chiwetel Ejiofor, Michael Fassbender, and Brad Pitt.
According to /film, Twelve Years a Slave is an adaptation of a memoir by Solomon Northrup, a free black man who was kidnapped and sold into slavery in the mid-19th century. Ejiofor is set to play Northrup, while Williams will play "Robert," a mutinous slave.
Steve McQueen's previous films have focused on Michael Fassbender, so its interesting to see him mixing it up a bit. While I haven't attempted to watch either of the films due to their subject, I'm consistently interested in the work McQueen is doing. With a cast like this, Twelve Years a Slave is sure to garner more attention than his two previous films combined.
Here's the full synopsis for 12 Years a Slave:
Based on a true story, 12 YEARS A SLAVE is a riveting account of a free black man kidnapped from New York and sold into brutal slavery in mid-1850s Louisiana, and the inspiring story of his desperate struggle to return home to his family.

SOLOMON NORTHUP (Chiwtel Ejiofor), an educated black man with a gift for music, lives with his wife and children in Saratoga, New York. One day, when his family is out of town, he is approached by two men claiming to be circus promoters. Solomon agrees to travel with them briefly, playing the fiddle while they perform. But after sharing a drink with the men, he awakens to find he has been drugged and bound and faces a horrifying reality: he is being shipped to the South as a slave.

No one listens to Solomon's claim that he has papers proving his status as a free man. Despairing, he plots his escape, only to be foiled at every turn. He is sold to WILLIAM FORD, a kindly mill owner who appreciates Solomon's thoughtful nature. But Ford is forced to sell him to a cruel master who subjects him and other slaves to unspeakable brutality. For years, Solomon nurtures his dreams of returning home. He stashes slips of stolen paper in his fiddle and develops a natural ink with which to write a letter. But when his greatest efforts come to nothing, he realizes just how trapped he is. Even if he could write the letter without being caught, where would he send it? Whom could he trust to deliver it? And will he even survive long enough to be rescued?

Refusing to abandon hope, Solomon watches helplessly as those around him succumb to violence, crushing emotional abuse and hopelessness. He realizes that he will have to take incredible risks, and depend on the most unlikely people, if he is ever to regain his freedom and be reunited with his family.
Did you enjoy this article? If so, we'd love to hear your thoughts in the comments below. It would be great if you subscribed to our RSS feed or signed up for email updates to get more goodness. There's lots more where this came from!