Like many cities, Seoul is divided in geography and perhaps (a little) in attitude, by a river. The Han snakes through the heart of the city, and is integral to it's identity. In vastly over-simplified terms, Gangbuk (north) is the older, slightly unruly sibling of shiny new upstart Gangnam (south). Naturally, south-side is home to the glamorous Park Hyatt, our destination for the day. We had come to try the hotel's signature Bingsu (a shaved ice milk desert) at The Lounge restaurant, and to take a tour of this impressive boutique-style hotel, renowned for it's pared-back, elegant style.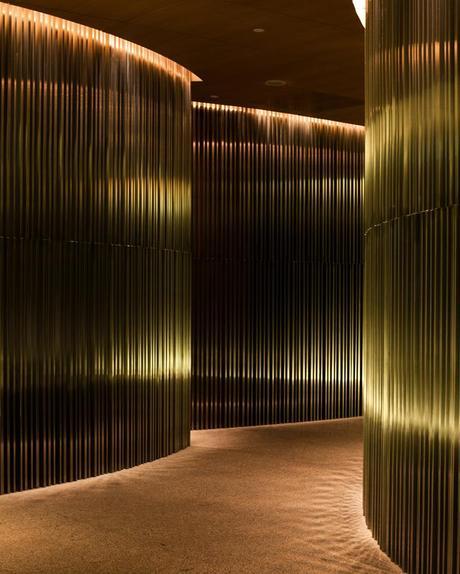 Above: Striking entrance to conference area. Below: Details from the Presidential Suite.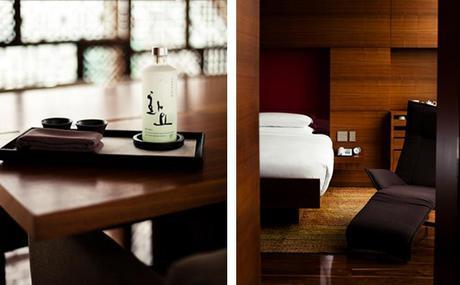 The Bingsu was good, but the hotel is exceptional. The tone is set when, following an ear-popping ride to the 24th floor lobby, the doors slide open to reveal incredible wraparound city views – an unexpected treat and reason to visit in itself. Designed by Japanese architecture firm Super Potato in 2005, and positioned high above a major thoroughfare, all guest-rooms have floor-to-ceiling windows capturing those buzzing city views. To balance this outlook, the style of the interiors is super simple and, if I may say so, even 'zen'.
This is a hotel that gets the details right; the decor is modern and streamlined while subtly referencing a more traditional Korean style. The (amazing!) Presidential Suite features beautifully carved wooden screens and carefully selected Korean antiques sitting alongside otherwise modern pieces. Plus, it has the world's most dramatic bathtub which is basically giant, hollowed out boulder! Moving downstairs, the darkly ambient 'Timber House' bar, besides boasting an impressive whiskey menu, serves almost as an informal museum. The walls, which at first glance appear merely textural, soon reveal artfully arranged collections of ceramics, antiquated farming equipment and even preserved pumpkins. It's a clever way to combine history and design without being overly precious about it. Add in a crazy sky-high pool and two excellent restaurants and you've got yourself a fancy-pants hotel that somehow manages to function as a relaxing retreat, even with those views serving as a constant reminder that you literally have one of the world's coolest cities at your feet.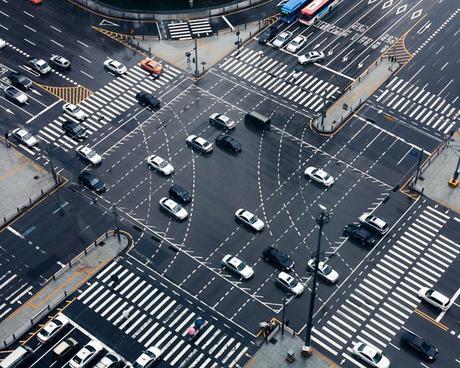 Above: View from lobby.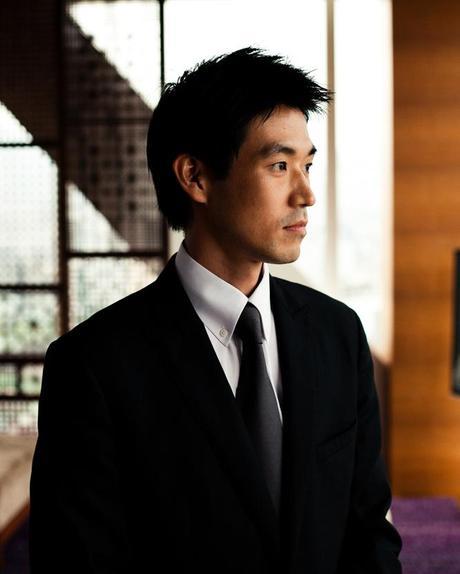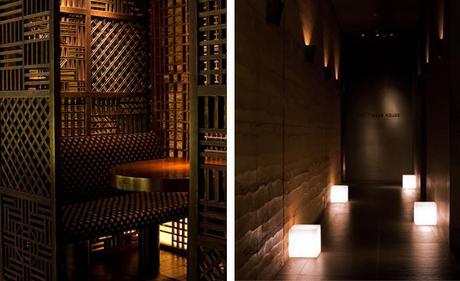 Above: The Timber House bar.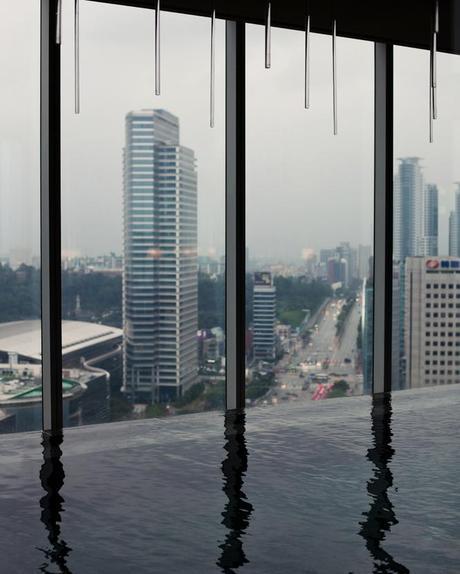 Above: Pool on the 24th floor.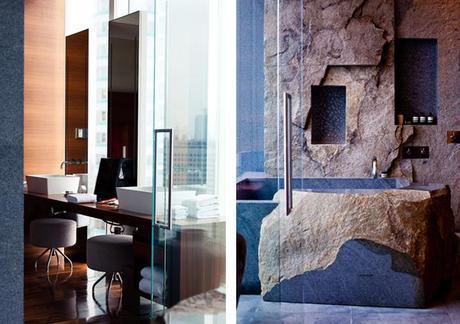 Above and below: The Presidential Suite.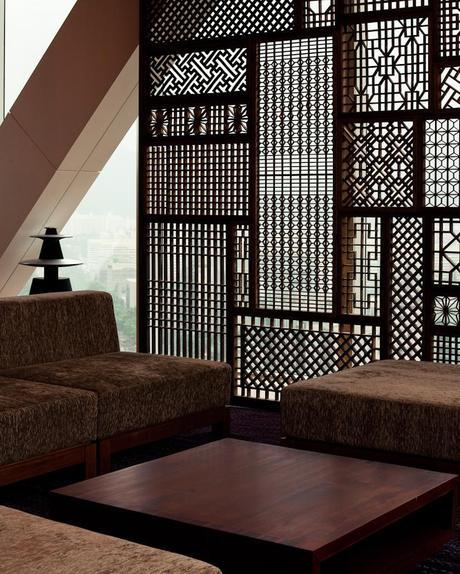 Below: The Lounge restaurant / Pat Bingsu.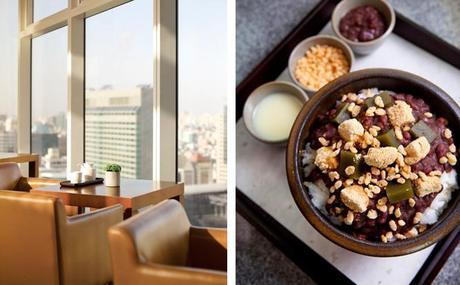 The Park Hyatt is certainly a high-end hotel, although standard rooms are reasonably priced. If you want to splurge for a couple of nights this is a good option, and if not you can always drop in for some Bingsu and watch the world go by.
All photographs by Sean Fennessy, except the final pair courtesy Park Hyatt hotel.