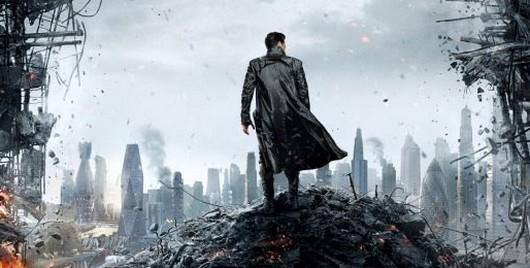 Honestly, I got tired of posting about each and every trailer they release for the upcoming Star Trek sequel. It was like they were releasing a new trailer every week. Trust me, I'm not complaining. I loved them all. So, instead of posting each trailer separately, I decided to make a compilation of all the trailers and let you guys watch them all at once place. Now, you don't have to go looking for more Star Trek footage. Watch them all here and have fun. Let me know if I'm missing any trailers.
Here's the synopsis -:
After the crew of the Enterprise find an unstoppable force of terror from within their own organization, Captain Kirk leads a manhunt to a war-zone world to capture a one man weapon of mass destruction.
Latest trailer kicks-ass. It can be found first, and then the rest. There are teasers, trailers and also a home-made version. Start wherever you want.
Oh! By the way, Star Trek Into Darkness hits theaters on May 17th.
Email This
BlogThis!
Share to Twitter
Share to Facebook