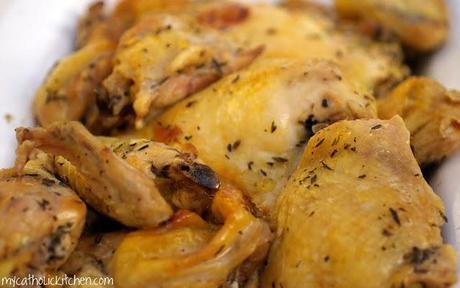 Nigella Lawson's given name was originally thought up by her grandmother.  It is like the female version of her dads name. She is game changer number 44. Nigella was born in London England and is the daughter of Nigel Lawson , a former Chancellor for Margaret Thatcher. Her mother is was Vanessa Salmon the heiress to the J. Lyons & Co. fortune. Nigella grew up mostly in Kensington and Chelsea where she lived a luxurious life-style. Her folks divorced in 1980 and that is the time when Nigella didn't get along well with her father. She didn't get along well with her mother until she was an adult and this contributed to her unhappy childhood. Her mother died of liver cancer when Lawson was only 25. Also tragically her sister Thomasina died of breast cancer in 1993 .  Nigella moved around a lot from age 9 to 18 she went to nine different schools.  She worked for many department stores and graduated from Lady Margaret Hall, Oxford with a degree in mediaeval and modern languages. Lawson soon started work as a book reviewer and restaurant critic.  Later she worked for the Sunday Times. In 1998 She wrote her first cook book
How to Eat.
In 1999 she started hosting her cooking series
Nigella Bites.
It was accompanied by another best selling cookbook of the same name She followed it in 2000 with another cookbook,
How to be a Domestic Goddess
In 2003 She stared in Nigella Feasts. In 2007 she hosted  Nigella Express for Food Network and Nigella's Christmas for the BBC. They both were followed by cookbooks of the same name. Nigella and her husband Charles Saatchi live in Chelsea. I decided to make her St. Tropez Chicken. It gets its name from the bronze like color the skin takes on when cooked.  It makes a ton and would be wonderful for any get together you have planned.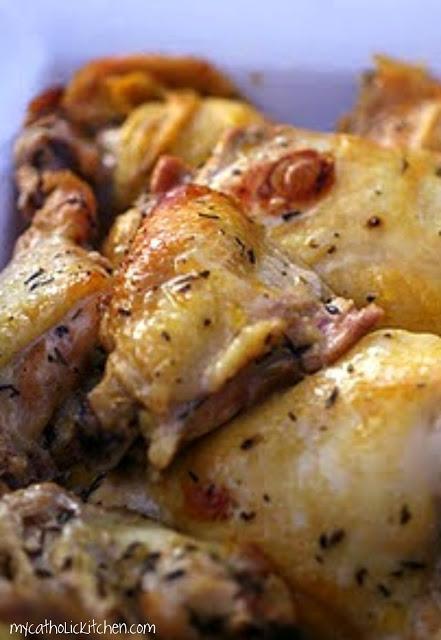 St. Tropez Chicken Adapted from Nigella Lawson 1 chicken, cut up Juice of 1 lemon 1/4 cup olive oil 1/4 cup honey 1/2 cup rosé wine 2 garlic cloves, crushed 1 tablespoon herbes de provence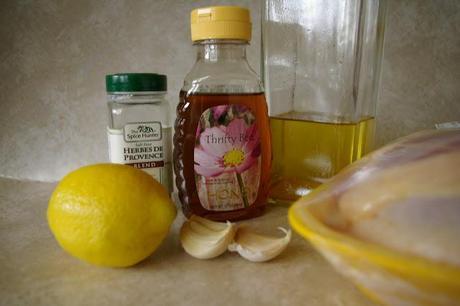 In a large freezer bag, place the chicken pieces. Combine the lemon juice, the oil and the wine, then whisk in the honey to dissolve. Pour this mixture over the chicken, and add the garlic and herbs. Seal the bag and refrigerate overnight or up to two days.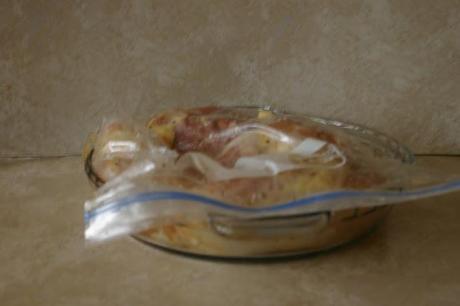 Preheat the oven to 325. Put the chicken into a roasting pan along with the marinade, skin side up.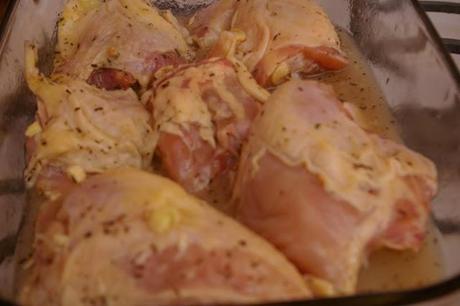 Cover with foil and cook for 2 hours.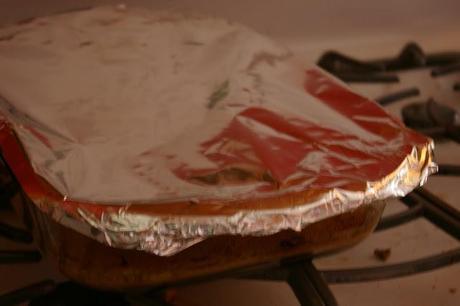 Remove the foil and increase the oven temperature to 425. Continue to cook for an additional 15 – 25 minutes, until the chicken is nicely browned.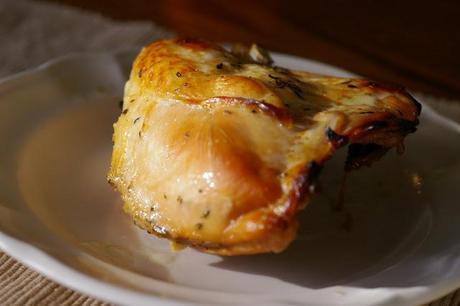 The following bloggers are also featuring the recipes of Nigella Lawson today. I hope you'll pay them all a visit. It is wonderful to see what they all have to bring to the table.

Val - More Than Burnt Toast, Taryn - Have Kitchen Will Feed, Susan - The Spice Garden
Heather - girlichef, Miranda - Mangoes and Chutney, Amrita - Beetles Kitchen Escapades
Mary - One Perfect Bite, Sue - The View from Great Island, Barbara - Movable Feasts
Linda A - There and Back Again, Nancy - Picadillo, Mireya - My Healthy Eating Habits
 Annie - Most Lovely Things, Jeanette - Healthy Living Claudia - Journey of an Italian Cook,
 Alyce - More Time at the Table, Kathy - Bakeaway with Me, Martha Simple Nourished Living, 
Jill - Saucy Cooks, Sara -Everything in the Kitchen Sink.

Next week we will highlight the career and recipes of Diana Kennedy. 


Peace be with you, Veronica