My family and I were away last weekend with a few other families at the Stratton Mountain Resort and it was "Marchdi Gras," a much tamer version of the New Orleans festivities!  Sure there were bands and beads, but it was pretty kid friendly with clowns and stilt walkers and free samples of crawfish on ice, snacks and much more.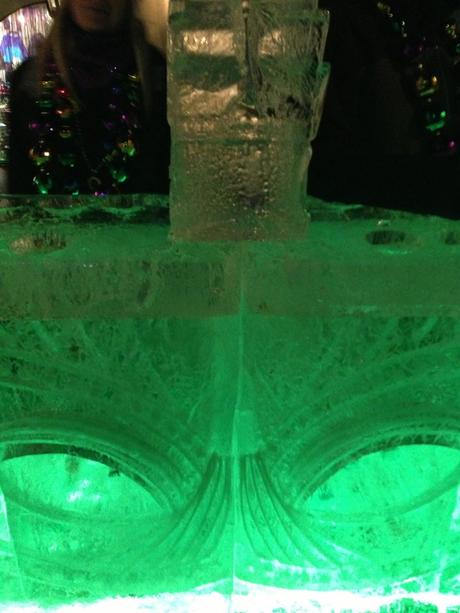 Our kids were happy to bring in pizza and hang in the hotel without us that night, so we went into the village for some live music.  It was more mellow than we had expected but the weather was gorgeous and the live band was great.  There was a beautifully sculpted Mardi-Gras-themed ice bar with a shot luge but the clean glasses were far more appealing than putting my mouth on something too many people had put theirs up to before me!
One thing we did come across, courtesy of Food & Wine, totally surprised me: Mercy!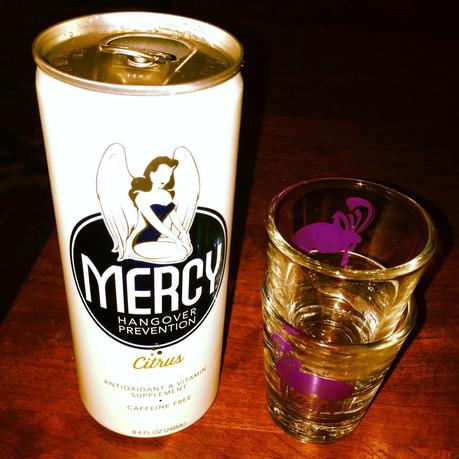 Mercy, which I must admit smells and tastes wildly similar to Flintstones vitamins, is a a "neutraceutical health beverage, supplement and hangover prevention beverage…Packed with a very careful daisy chain of amino acid compounds, enzymes, vitamins, anti-oxidants,chamomile extract and many other carefully chosen ingredients along with a great flavor, it is one of a kind. It can also be used as an everyday supplement to boost and protect your immune system. It alleviates the (Asian) alcohol flush, and can be mixed into drinks as well."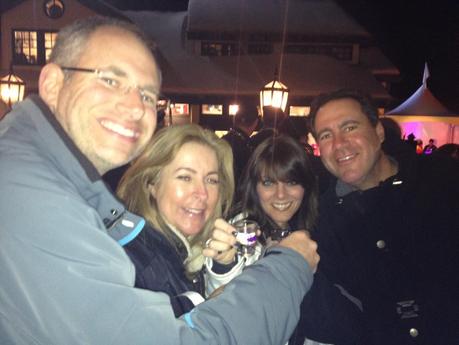 We were all pretty skeptical but they had free samples so we took a few with us.  When we got back to the hotel, after a dinner and a few drinks, we split a can.  I have to say, we all woke up the next morning clear, refreshed and hangover-symptom free!  Now, I'm not recommending you go out and live it up just to see if this works,

and please don't if you have to drive

,  but I think there is something to it.
Ironically, they gave out a recipe card with the cans of Mercy for a drink called the Fountain of Youth, an "anti-aging, anti-inflammatory gin based spa cocktail made with fresh cucumbers, a medley of mild bitters, white cranberry juice, and a splash of fresh Egyptian lime."  In the spirit of

St. Patrick's

day it's got a little

green

, so maybe it's worth a try?
1.5 oz. Hendricks Gin 3 oz white cranberry juice 3 drops PIMMS NO1 Splash of fresh

lime

juice 3

cucumber

slices Muddle

cucumber

slices in a shaker glass (not too much, just pound down on them 5-8 times.) Add all other ingredients and shake vigorously.  Strain the mixture into a martini glass and garnish with a Japanese

cucumber

flower.