I hate a lot of things in this world, and green beer happens to be very high on my hate list.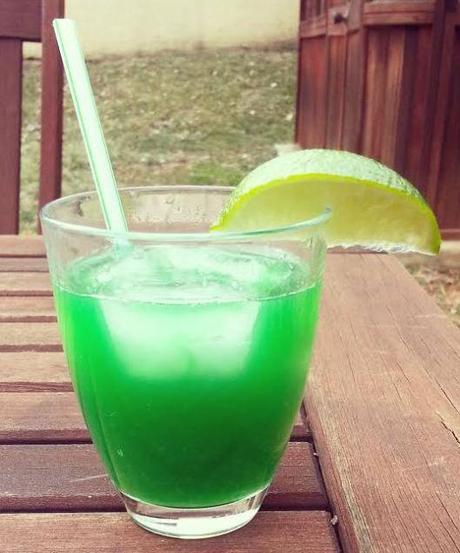 There is nothing attractive about sloppy slops with green mouths, and green food coloring gets everywhere.  I used to bartend, and my hands would be green for days… that's probably why I have such strong feelings towards green beer.  Anyway, I wanted to turn out a festive cocktail that didn't leave you feeling gross.  Here's how to make a low cal green gimlet.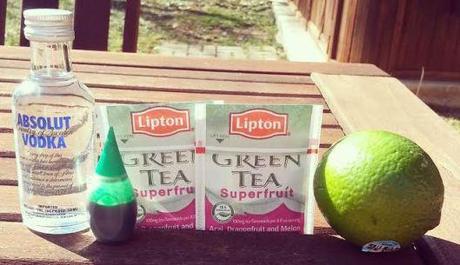 You'll need vodka, a few green tea bags, and lime(s)… food coloring optional.  If I was making more than one cocktail, I would probably use Skinnygirl vodka, 6-10 tea bags, and 4-6 limes.  I decided to have a party for one, so I used a mini bottle of Absolut, 2 green tea bags, and one lonely lime.

Place the desired amount of green tea bags in a sealable container (tupperware, a pitcher, a mason jar), and add the vodka.  Close the container and store in a cool dry place for 24-48 hours.

Once your vodka has been infused, squeeze out any excess vodka from the tea bags and throw them away.  Use a coffee filter to strain the vodka, ain't nobody got time for leaky tea bag residue.  Since I was only making one drink, I strained the magic right into my glass.  If you're infusing a whole bottle of vodka, just strain it into a bowl or another container.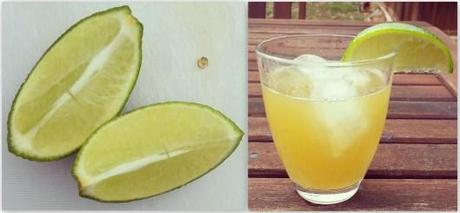 When you're ready to get your drink on, carefully cut the limes into wedges and set aside.  Pour about 1-2 ounces of vodka over ice, and add the juice from a few wedges… that's it.  Quick, easy, not too sweet… just the way I like it.  If you must, you can add a drop of green food coloring to each cocktail.  Garnish with a lime wedge, twist, or rim the glass with gold sugar because you fancy.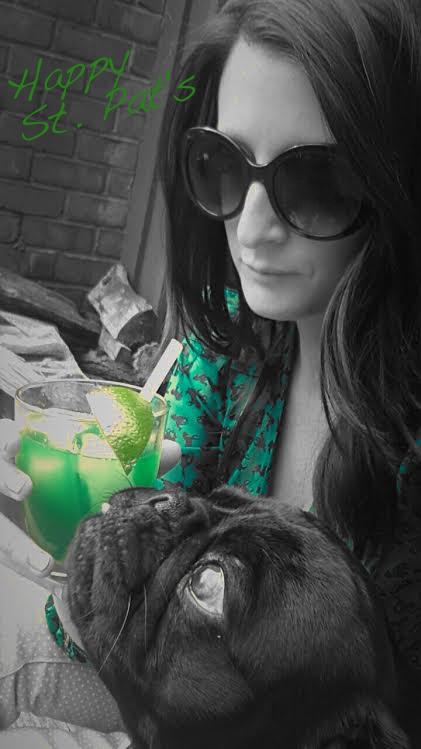 If a gimlet is too tart for you, you can always add some shugs.  You know the saying pugs not drugs?… that's not the case here.  This little guy drives me to drink.
TGIF hunty.