BEAUTY
❤ ❤ ❤ ❤ ❤ ❤ ❤ ❤ ❤ ❤ ❤ ❤ ❤ ❤ ❤ ❤ ❤ ❤ ❤ ❤ ❤ ❤ ❤ ❤ ❤ ❤ ❤ ❤ ❤ ❤ ❤ ❤
Lakme launches textured nail enamel with 9to5 Frosties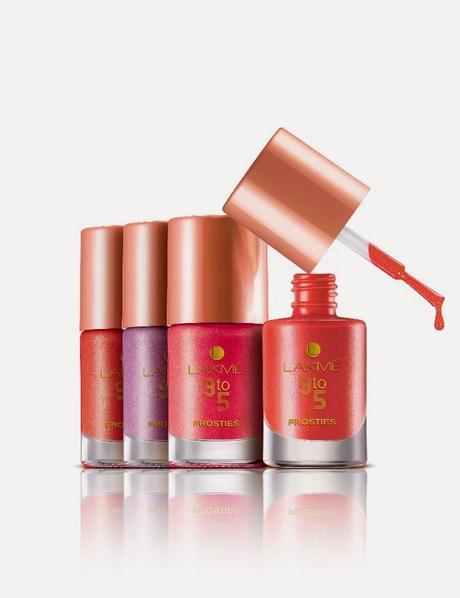 W

ith festive sparkle all around you, your favorite office stylist
Lakmé 9to5 is back with an exciting new range of very trendy frosted nail colors-
Lakme 9to5 Frosties
that are sure to brighten those busy work days.
Shades
Giving a twist to your everyday office look, this vibrant range comes in the season's hottest shades of pinks, reds, peaches and purples to
flatter your nails; whether on impeccably clipped
fingers or your toes peeping from your favorite
formal pumps.
The new range comes in five adorable shades that are perfect for your work days as well as office parties- Red Frost, Peach Frost, Pink Frost, Mauve Frost and Purple Frost.
Texture
Promising to give you that long lasting effect, Lakmé 9to5 Frosties
deliver a
frosted matte finish that can
make typing a glamorous affair f
or a brighter and colorful you! Its sugar-finish texture transforms your nails giving a striking 3-D coverage on your nails. 
So, whether it's a conference or a meeting with your client, skip your plain nail enamel and add a zing to your work routine with the new textured nail enamels from Lakme 9to5 Frosties.
Price of Lakme 9to5 Frosties Nail Paints
INR 200 (9ml)