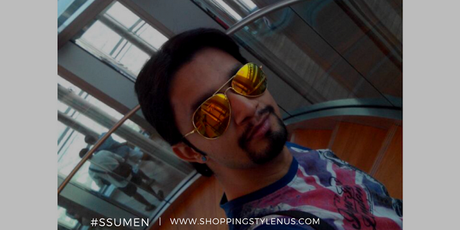 Hi Guys, what's up!?!
It's been long I blogged about a "not a model", "not an actor" - but someone who is not less-than a model or an actor.
Meet Mr. Jitin Kumar, who is a dear friend of mine, a singer, and an aspiring actor. He is a gem of a person and I just admire his sense of style. When in office, he is in his properly tucked shirt in trousers that are ironed carefully, not missing a crease.
But when he went to Armenia recently, he broke the boundaries and for the first time, I saw him doing all the cool numbers. 
His one answer - "When in Rome, do as Romans do!".
I totally agree.
By the way, can you guys guess the brands Jitin is wearing here? It's pretty difficult, isn't it!?!
But let's wait or a day and I will tell you all what he is wearing!
Till Later...
Love and Light
SSU
*This post may contain affiliate links, products sent by brand/PR for consideration, paid content.
Disclosure Policy