ONLINE SHOPPING
❤ ❤ ❤ ❤ ❤ ❤ ❤ ❤ ❤ ❤ ❤ ❤ ❤ ❤ ❤ ❤ ❤ ❤ ❤ ❤ ❤ ❤ ❤ ❤ ❤ ❤ ❤ ❤ ❤ ❤ ❤ ❤
V
alentine's Day is approaching and I know many of you are already thinking about what to give "him" to make him feel special, loved and that you care. But before I go any further, let me add that your caring gestures, loving words and respect can never be replaced by anything material. I do not forget it, and I am sure you won't too.
A Scoop of This Post
2015 Gift Guide for Professional Indian Men
2015 Gift Guide for Indian Sporty Dude
2015 Gift Guide for Indian Men Who Love Accessories
2015 Gift Guide for Indian Men Who Love Grooming Themselves
So, here goes a long list that will be updated on-the-go if I find something intriguing. To know when I update this list, like
SSU Facebook Page
.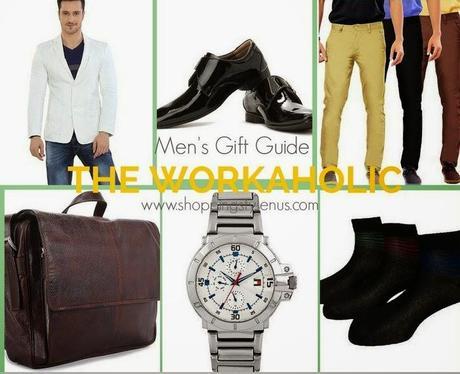 SL Play Solid Blazer Casual, Party Men's Blazer
 | 
Vulcan Knight Monk Strap Shoes
|
Uber Urban Rocky Slim Fit Men's Trousers
|
Tortoise Laptop Messenger Bag (Dark Brown)
|
Tommy Hilfiger Analog Watch - For Men (Silver)
|
Lacarte Men's Striped, Solid Ankle Length Socks (Pack of 3)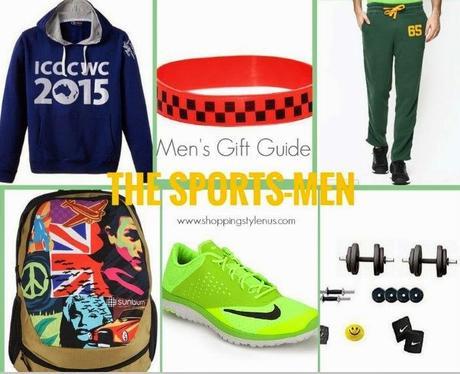 ICC CWC 2015 Hoodie, Men's (Blue)
|
Alpha Man Red & Black Bracelet
| 
United Colors of Benetton Men Green Track Pants
|
Sunburn Multi Color Backpack | 
Nike Fs Lite Run 2 Green Running Shoes
 |
TTC FITNESS Adjustable Cast iron Dumbells (10 Kg cast iron Weights + 1 Pair Rods + 1Pair Gloves + 1 Pair Wrist Band+1 anti stess smiley ball)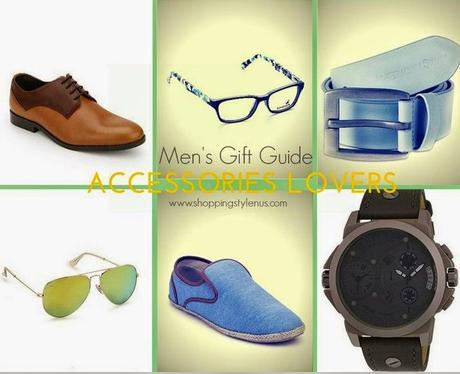 American Derby Polo Club Tan Formal Shoes
|
Fastrack Black Full Rim Frame
|
American Swan Leather Belt
|
Allen Solly Yellow/Green Aviators
|
Carlton London Blue Loafers
|
Daniel Klein Grey Analog Watch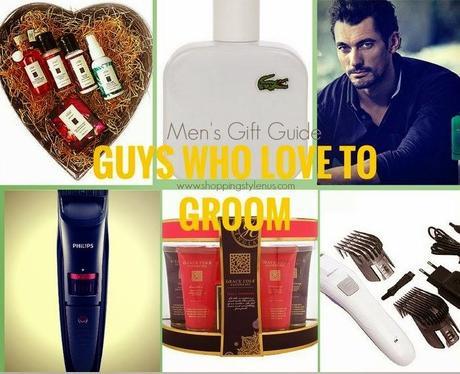 Nyah Luv Basket Gift Rose Set
| 
Lacoste Eau De L.12.12 Blanc Edt100Ml
|
Marks and Spencer's Mens Fragrances - Available through their online store. Shipping to India in GBP.
|
Phillips Trimmer Qt4011
|
Grace Cole Eastern Spa Truly Pampered
|
Philips Hair Clipper - Qc5132
For the shopaholic in You
Do you like this Gift Guide? Is there anything you were expecting to see here and I missed?
Like this Post? Love online shopping? Stay updated via- - See more at: http://www.shoppingstylenus.com/2014/12/livon-moroccan-silk-serum-launch.html#sthash.1h2C4qxn.dpuf
Like this post? Stay updated with more Shopping and Style inspirations.
EMAIL   FACEBOOK      TWITTER      GOOGLE+ 
Disclaimer:
To know more, please read my
Disclosure Policy
.
HAPPY SHOPPING!!