Wallets are an inseparable part of our male community like handbags, shoes, makeup and skincare are of females. (No pun intended). When guys are stepping out of the house, the first thing they pick is wallet and they are good to go whether they are in their track suits or their suits. When a girl steps out, she matches her shoes, tries to use a little makeup on her face and she does not forget skincare which can be anything from facial wipes to brushing her lips to make it a lot pinker and smooth. So I am right!! One Hundred percent!!
So, one of my acquaintances wanted to know the best online websitesto shop for wallets. It led me to write this post and do a little search on Google.
Basic Styles of Men Wallets
Bi-fold Wallets
Bi-fold wallets are our classic men wallets which folds in the middle and creates two flaps/sides with compartments.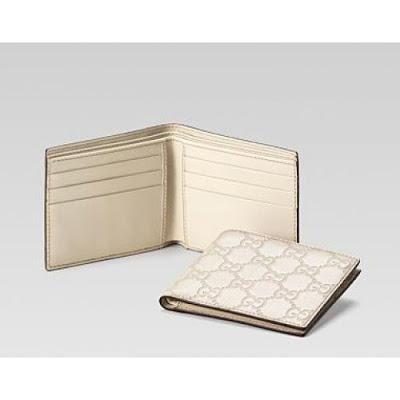 Tri-fold Wallets
Tri-fold wallets fold at two creases and create 2 side flaps which remains intact with middle on.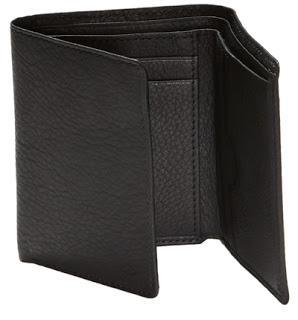 Checkbook/Credit Card Pouches
It's long, thin and perfect to store all your credit cards and check books in place. Something that you would not carry along all the time but good to store cards/check books at one place. It can be sort of travel wallet mentioned below but a little smaller and with less compartments.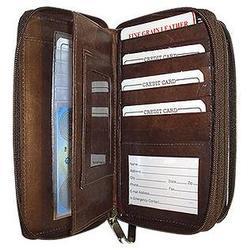 Credit Card/Check Book Pouch or Wallet for Men
Hipster
Good for carrying cards, coins, notes, payments slips. Looks a lot like bi-fold wallets but it is more spacious. Negative - It may create bulge when you keep in your jeans pockets.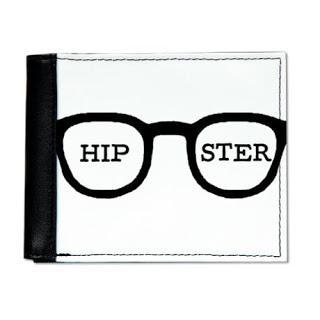 Card Case
It could be anything bi-fold, tri-fold, pouch etc. Ultra sleek and very convenient to travel with, of -course when you choose not to carry hard cash around.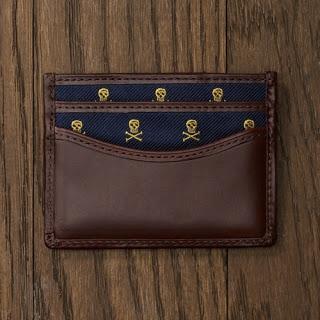 Skull-and-Bones Card Case
Money Clip
As the name suggest, a wallet with money clip which is mostly a magnetic clip that hold your money with the wallet. I have never seen it so I do not know how safe it is to cary your money with money clip but it sure is way of carrying it. You can give a try!!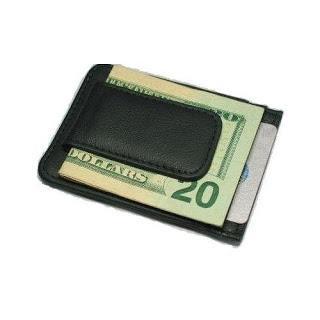 Types of Wallets for Men
Slim Wallets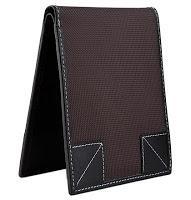 Olive Wallet With Contrast Leather Patch(Rs499)-Buy Now
Printed Wallets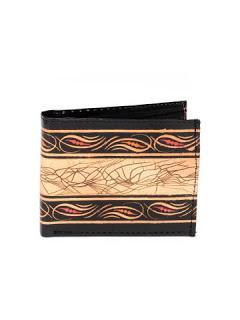 Cabarelli Men Black & Beige Wallet (Rs. 585)-Buy Now
Wallets with Cartoon/Wrestling/Legendary Characters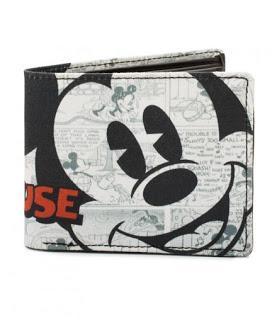 Minnie Mouse Graphic Wallet (Rs.399)-Buy Now
Studded Wallets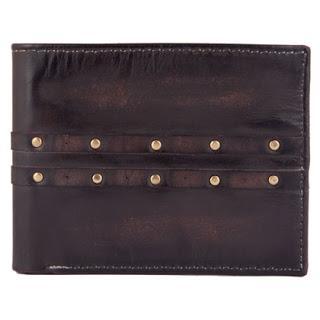 Riveted Brown Leather Wallet for Men (Rs.499)-Buy Now
Animal Print Wallet

Travel Wallets 
Travel light with this practical yet stylish leather wallet from Elan! It's a your one shop stop to carry all your travel documents like passports, ID and credit cards!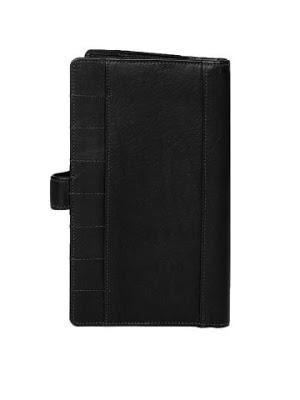 Elan Unisex Black Leather Travel Wallet (Rs. 1795)Buy Now
Vintage Prints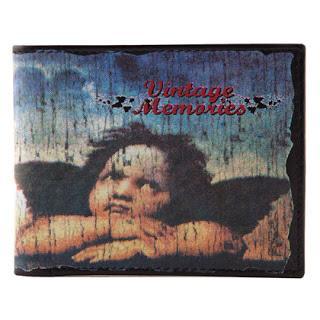 Black Crackle Print Leather Wallet (Rs.349) - Buy Now
Fabric/Material - Wallets are Made Of
 100%Premium Leather Wallets
Camel leather is mostly used in making wallets. The best part is that they can be folded with minimum stitch (mostly done on corners) and making them long lasting than heavily stitched wallets.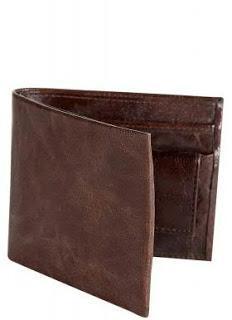 Van Heusen Brown Leather Wallet for Men (Rs.1099)-Buy Now
Coated Canvas Wallets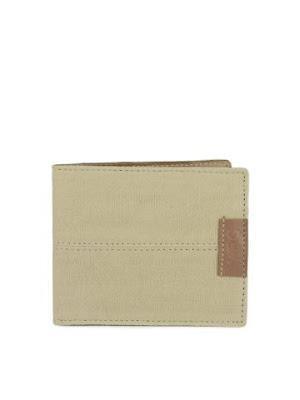 Wrangler Men Beige Canvas Wallet (Rs.995)-Buy Now
Burnished Leather Wallets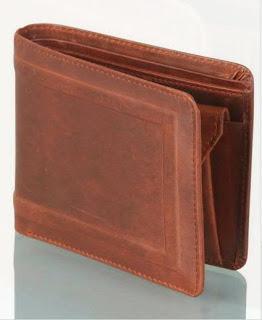 Oilpullup Wallet for Men in Burnished Leather (Rs 765)-Buy Now
Tips to Buy Wallets
Since not everybody changes his wallet all the time, it's better to choose a tough and rough material like leather. Try to choose such leather - faux or original which weathers but nicely and doesn't lose its quality. It should get better with age. 
Use a wallet with many compartments which give you the flexibility while using it for different items. Those compartments should be spacious enough.
Do not forget to choose wallet with coin pouch/pocket. Only if you keep a lot of change. You can skip it if you are a plastic money holder only.
Avoid velcros unless you are a kid.
Unless you are very much into plastics, avoid anything that looks shiny, plastic-y because it just looks tacky.
How To Take Care of Your Leather Accessories
Always read the tag that comes along with almost all items for the materials they are made of. Do NOT ignore that. They are very important.
Invest into leather creams and weather protectors.
Ensure that you have applied weather protector on to your leather accessories and clothings whenever you step out.
Leather is a porous material so whenever you think that it soaked in the rain/water, it is covered with dust - just clean it by so it can breathe.
Hang it on a wide pad hanger so it can achieve its natural shape.
Let it Dry Naturally.
Above mentioned tips are applicable to original leathers. If you choose faux leather, it would work on them as well. It's just that you do not need to let the faux leather breathe and you can keep them by folding in newspaper.
SSU 5 Favorite Websites to Buy Wallets for Men 
In alphabetical order-
Freecultr
Jabong
Myntra
Yebhi
Zovi
*
fashionbeans
guystyleguide
Liked the post?
❤
Comment
❤Follow via GFC
❤Subscribe for Posts Update
❤Share
❤
=====================================================
Disclaimer:
For any queries, PR information, website review, store visit and events - please mail me at
[email protected]
. Read about Shopping, Style and Us and to know more, please read my
Disclosure Policy
.
Jiya (Shoppingaholic)