No matter how modern we all are and how westernized our dressing sense has become but when it comes to weddings and Indian occasions we are die hard fans of Indian costumes. Not only us but couples from abroad come to India because of the glitter and gold we do with our wedding dresses.
Shopping is easy but shopping for a particular "item" is never easy. Like we can pick a great pair of denims while strolling in the market with friends but when we actually decide to buy one and go out hunting for one, that great pair hides somewhere in the market. We almost pull our hair and return with frustration. So if this is the story of denims, think about grooms who do not have access to designers, expensive tailors who create designer knock-offs for them and they do not know what to look for when it comes to shopping for weddings.
First of all here are some pictures of our modern grooms as exhibited in fashion shows. These sherwanis and achkans are very do-able.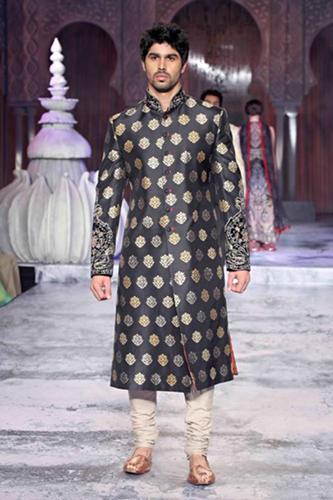 Men Sherwani by JJ Vallaya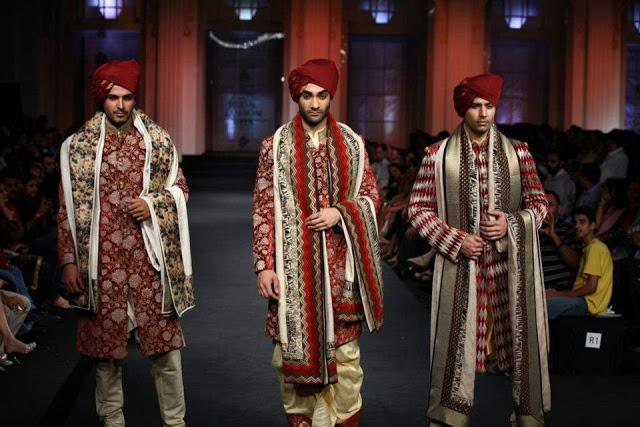 Men Sherwani by Vikram Phadnis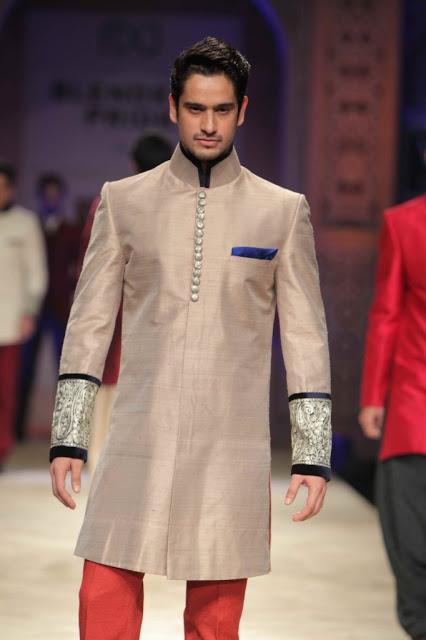 Men Achkan by Manish Malhotra
courtsey - chicboutique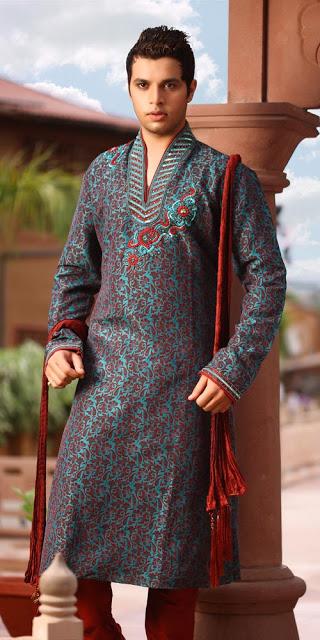 1. Types of Sherwanis
Jodhpuri
Lakhnawi
Jaipuri
Embroidered 


2. What you need to wear a sherwani with?

Achkan
Pajami/shudidar
Stole or shawl
Mozarees/Jootis
Coats/Blazers


3. First choice when it comes to sherwani materials?

Silk
Brocade
Velvet
Satin
Cotton mixed Silk


4. Accessories Needed for Sherwanis (Optional)!
Pearls
Golds Studs
Multi Layered Necklaces
Brooches
Collar Studs
Saafa
Turban
Black Shoes 
   5. Bottoms with Shervanis/Achkans
Chudidars
Palazzo Pants
Dhotis
Jodhpurs
So above mentioned every detail is about considering while you are shopping for Sherwanis. I could have made it a huge post with too mnay pictures but I would leave other details and images of  fabric, shops where you can buy them, button types, accessories etc for another post.
First, I would like to know what you think about this post.
*Information Courtesy - Jagaran
❤
Comment
❤Follow via GFC
❤Subscribe for Posts Update
❤
=====================================================
Disclaimer:
For any queries, PR information, website review, store visit and events - please mail me at
[email protected]
. Read about Shopping, Style and Us and to know more, please read my
Disclosure Policy
.
Jiya (Shoppingaholic)