BEAUTY
❤ ❤ ❤ ❤ ❤ ❤ ❤ ❤ ❤ ❤ ❤ ❤ ❤ ❤ ❤ ❤ ❤ ❤ ❤ ❤ ❤ ❤ ❤ ❤ ❤ ❤ ❤ ❤ ❤ ❤ ❤ ❤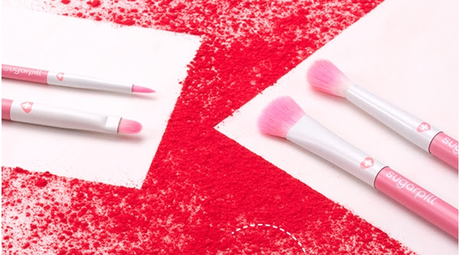 T
hese brushes are in pink, are vegan and related to makeup. My eyes found them cute and SSU found them note-worthy, hence we both had to bring this on the blog. These pretty brushes are by Sugarpill, were introduced to me by Beautylish.
Beautylish does not sell worldwide, hence SSU has to find a website that ships it to India and we probably found one!
Cocktailcosmetics.co.uk - Shipping to India £14.95 = Rs. approx. 1500
Shop these Sugarpill brushes now
!