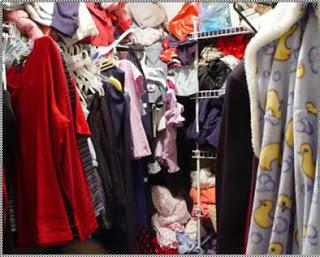 If you're a great closet-keeper unlike me then this post can get more help from you. Throw your ideas and suggestions in the comment.
Like me, if you mess up your closet evey 4 days after you re-arranged your closet, then this post might HELP you. I have tried so many tips to keep my closet arranged but nothing worked out. I always kept that green camisole, I never worn since the day i bought. I hung my jeans on hanger and folded all of my tops, made different piles of tops, shirts, Tanks, tubes and camisoles and made another pile of shorts and skirt but it didn't work out.
What has actually worked out for me this time is :
1- Keeping clothes of same color together. (Tops, Tanks, Tubes, Camisoles, Dresses etc)
2- Keeping all bottoms on single shelf. (Jeans, Skirt, Shorts, Salwars, Chooridars, leggings etc.)
3- Keeping a pile of Ethnic uppers like kurtas together.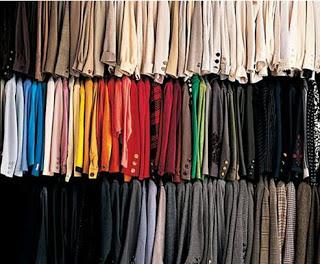 Something like this
4- Buy a box for your scarves, knick knacks, . They make the closet look messier no matter how pretty they are!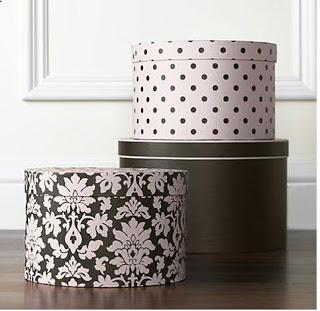 I have talked about these boxes

here

too.
5- Buy a laundry bag to keep any thing that you like to throw and not like to fold and keep inside the closet neatly. You understand what I mean, don't you!! It happens when we are in hurry, we don't feel like folding it, we are too lazy to use our hands for something like this...!! (No pun intended) Laundry bags are really useful in order to keep our clothes dust free. Remember to zip it up!!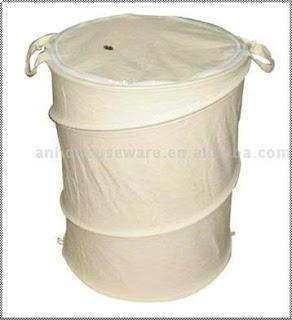 Other useful tips are:
1- Take help of your friend (honest one) who would tell your favorite top is more Ugly Betty than Gossip Girl.
2- Remove the tossed out clothes right away. Pack them up and forget or donate 'em  or give 'em away.
3- Get some benefit out of it. I am not sure how many of us are intersted in ebay items but I really want we people to keep our stuff on ebay in case we don't use it at all; they are in good shape, color and material. One man's trash is another man's treasure.
Set up a shop at your blog.
The point three is not meant for only clothes but it is meant for accessories, household stuff, crocs, shoes etc. Almost everything.
Now some of the stuff that can organize some of your stuff more neatly:
1- Add hangers to your closet.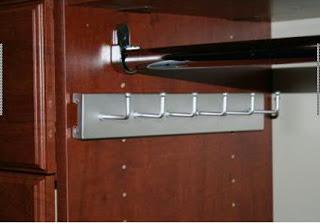 It's good...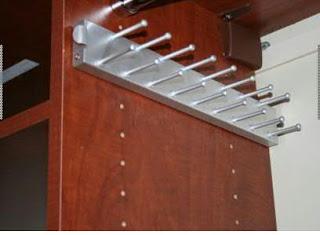 ...but it's better. Do you see two sticks that's gonna hold your belts neatly and will display them nicely?
2- Add hanging boxes or single line closet that has boxes inside it. Like this: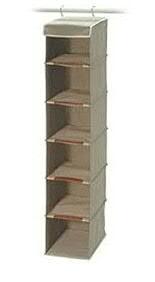 I have seen clothes boxes in Sarojini nagar for INR 60 - 100 ($1.32 to $2.20). The better version in wood with glass doors are available in Bhogul (A place in new Delhi, near Ashram) for INR 3000 ($66.15). They can also customize the wooden boxes according to your demand.
Now some drool worthy closets: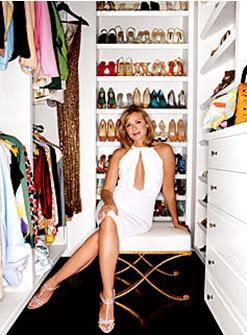 Kim Cattrall's Closet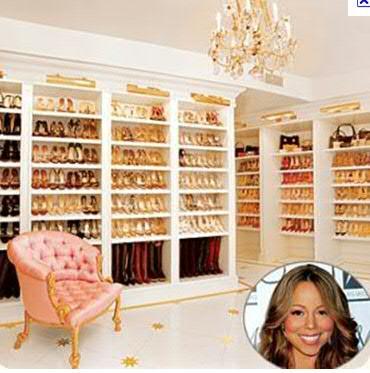 Mariah Carey's Closet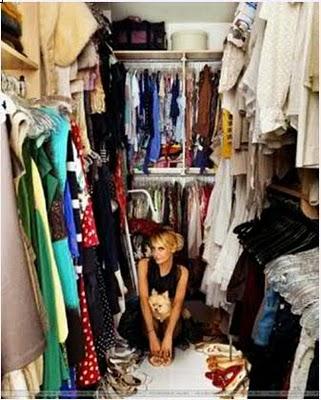 Nicole Richie's Closet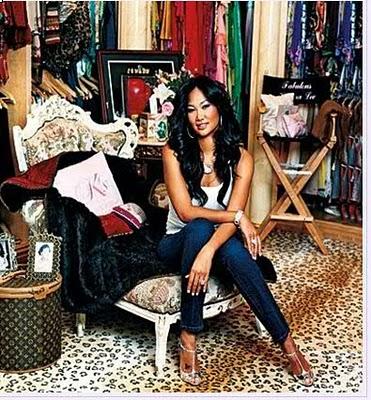 Kimora's Closet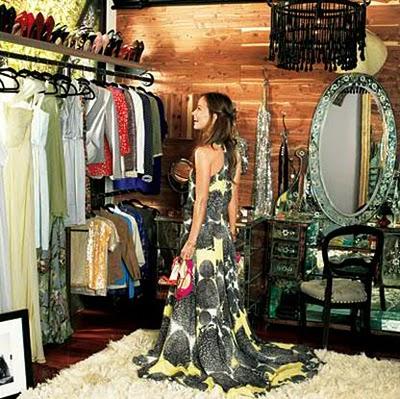 Olivia Wilde's Closet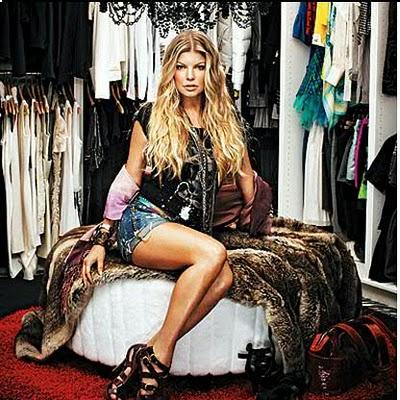 Fergie's Closet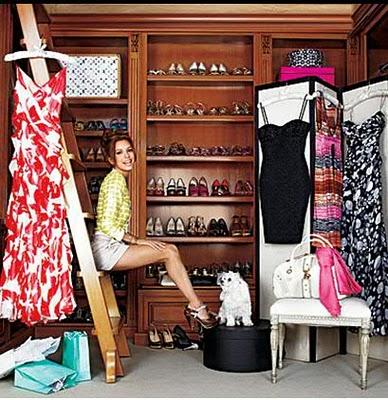 Eva Longoria's Closet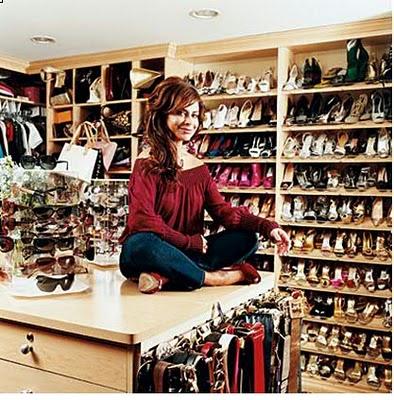 Paula Abdul's Closet
I am still wishing if I could see the closets of Miroslava Duma and Christine Centenera.
Till then... let's think of our closets. :)
Image source: Google images.

  ===================================================== Disclaimer: The tips are mine and some are taken from magazines or blogs. To know more, please read my Disclosure Policy.