❤❤❤❤❤❤❤❤❤❤❤❤❤❤❤❤❤❤❤❤❤❤❤❤❤❤❤❤❤❤❤❤❤❤❤❤❤❤❤❤❤❤❤❤❤❤❤❤❤❤❤
Home
I find buying, arranging and managing spice jars to be the trickiest part of kitchen storage. My kitchen doesn't have those cabinets that you'd find in a modular kitchen. We are still planning on getting it customized and I am constant hunt. My mother-in-law probably dreams of it every night because she is the lady who is always busy arranging-rearranging and then arranging all boxes, tins, and jars. There are a lot of beautiful options in the market but i chose sunpet rack and spice jars as they looked a lot manageable to me. I might invest in some other jars later but for now it's sunpet.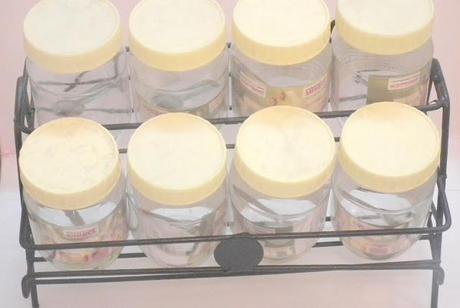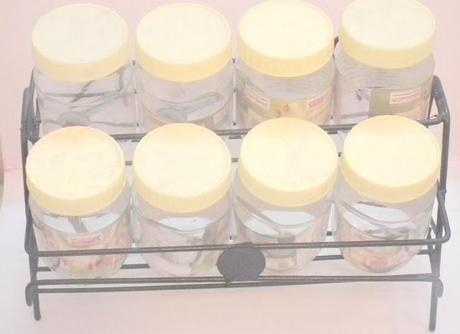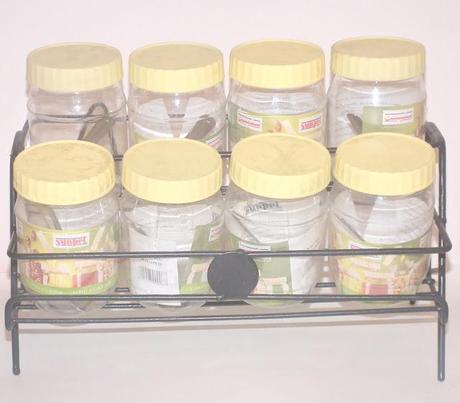 Why these spice boxes are worth buying?
They come with a rack and plastic jars which require very mess maintenance. I have dropped it a couple of times and they didn't break so it looks like plastic is not cheap though it looks like. I can use the rack for some DIY storage ideas in case I want to keep the jars in a cabinet.
Where did I buy them?
At Central Market, Lajpat Nagar -IV, New Delhi
Are they available online?
Not that I am aware of.
Would I recommend them to others?
Yes, go for it.
*************************************** A question for you all.
- Have you ever used anything from Sunpet or these spice jars?

  =====================================================
Disclaimer:
The product was bought by Shopping, Style and Us for review. To know more, please read my Disclosure Policy.