HOME
❤ ❤ ❤ ❤ ❤ ❤ ❤ ❤ ❤ ❤ ❤ ❤ ❤ ❤ ❤ ❤ ❤ ❤ ❤ ❤ ❤ ❤ ❤ ❤ ❤ ❤ ❤ ❤ ❤ ❤ ❤ ❤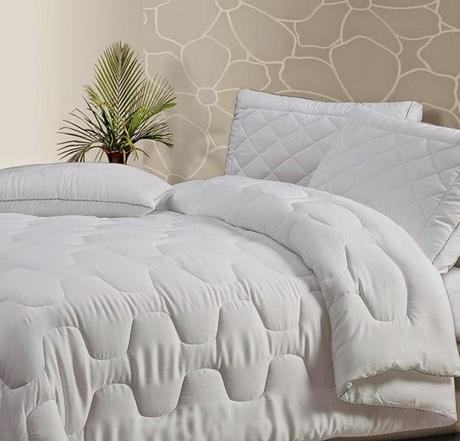 We are humans and we tend to do something or the other for saving some bucks, some time and some products. Tell me that isn't true. Even a person who spends and wastes a lot think of saving at the back of his mind. So here are some tips from my personal experience which has helped me save something or the other.
Scotch Brite Latex Gloves / Fuzzy Gloves for Cleaning (Rs 75):

This is one investment which is cheap and the best. You can include it in your daily life for home improvement and hand improvement. It helps in doing dishes, laundry and cleaning house. It takes care of my nail paint, skin of my hands, nails hence less maintenance. The other benefit which I noticed is that the laundry I do it better than before because earlier my hands used to get tired, skin of palms burnt but it is not the case after I have started using these gloves.  I like to keep my house clean and I can't bear a stain on the floor and I used to shirk moping the floor  because I didn't like touching the mop cloth every other time, wiper did not do the job and I couldn't request everyone else enough so they start taking care of the floors. Now, after that I have got these, I don't feel bad in moping floor quite often.
What I don't like: Now, let's discuss what might not be likeable. I wasn't very comfortable wearing these gloves   earlier specifically while doing dishes. You have to be careful while doing crockery, bone china because they tend to slip easily. Latex is a material which needs to be cleaned and it's very important to dry them otherwise they stick together. They stick anyways but make sure you hang these gloves in air after using. Apart from these, I am so glad that I thought of making them a part of my life.
Ambi Pur Air Effects / Room Fresheners (Rs 199):

My love for fragrances will always have me choose more and more of such products. This is another product which I am glad I chose. My choice was "meadow and rain" because rain is always fresh and feel of meadow is simply refreshing. I am in love with the fragrance of Ambi Pur Rain and Meadows. Now, you'd think how it saves me time and money. I'll tell you how –
I don't need to worry about stale and stifling odors in my house when guests are coming. I don't have to worry about doing extra cleaning and stuff before they are coming. I just have to do little tugging of sheets and sofas and I am done. It saves me money because I don't have to worry about investing in different type of room fresheners to find that perfect fragrance which does not make others sneeze, run out of the room when sprayed and of course isn't strong.  It costs me only Rs 199 for 275g and comes in 7 different fragrances. I would like to try other fragrances after this "bottle gets finished. The other fragrances are (In order of my choices)-
Linen and Sky

Spring and Renewal

Blossoms and Breeze

Lavender Vanilla and Comfort

Rocky Springs and Cool

Sweet Citrus and Zest
Review of Ambi Pur Ocean Blue Fragrance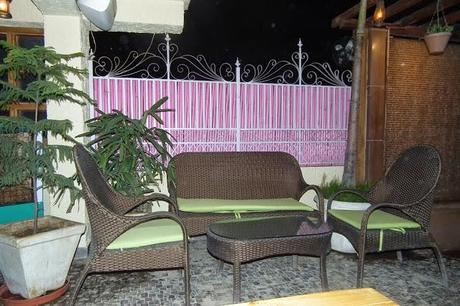 3.Mr Muscle Kitchen Cleaner: I have tried all when it comes to cleaning oily and grimy layers in kitchen. Wall, gas top, switches or anything else for that matter and outside of kitchen nothing helped me so much as Mr. Muscle did. It's simple to use it and did not harm my hands when I used it without gloves. But I would highly recommend using gloves if you can. Just spray - leave it for a few seconds/minutes if grime is thick and stubborn - scrub off using scrubs. You are done!! 
What I don't like? Mr. Muscle Toilet Cleaner. It doesn't work as much as Harpic does.
4. Sticky Hooks: Sticky hooks are very important for everybody who has loads of stuff that can be hung in almirah, washroom, dressing table or behind the doors. They come off easily but they go back where they were if you try again and don't give up. How it saves money? It saves a lot of stuff from getting tangled and breaking, plus they don't leave any mark on wall, and they are easy to replace. No need to make a hole in your hose until you really want to!
What I don't like?
If you don't use them neatly with so much of thoughts, they might make the space look untidy. 
5.Sponges: When I say sponges, I mean any kind of sponge. They clean the space squeaky clean and are easily washable. I have been using sponges that came with packages websites sent to save the fragile item from breaking. I have never spent a single penny on sponges. I also used  big rectangular piece of a sofa seat. Though it is not always easy to find sponge in house because not every other day we get packages filled with sponge or a discarded sofa-seat, but once you have found it, you save water, cleaning clothes etc.
What I don't like?
They start breaking easily when you wash them.