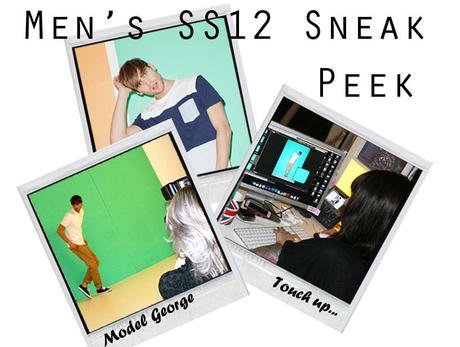 Our fabulous photography team, Holly and Lainey have been pumping out those creative juices with lovely model, George in preparation for the SS12 menswear collection.  As a recent addition to the Republic team, I thought I'd gatecrash the SS12 menswear shoot to give you a little sneaky peek at what could be in store for your wardrobe in the coming months!
Whether you can't be seen without the latest men's fashion from Republic or you would love to spruce up your boyfriend's clothing collection, make sure you keep your eyes peeled for the incoming trends on your local high street (especially Republic!).
So what can you expect from men's fashion trends this Spring / Summer? Think baja-inspired denim and bright color blocking, stylish chinos and graphic t-shirts, interesting prints with clean minimalism; you've all this to come in the new season!
Keep checking in on the latest arrivals in menswear and don't forget to follow my journey through the 2012 Republic year of style, panache and seriously sartorial trends that just can't be missed.

Keep checking in for more info on SS12 menswear!

Magsy x
Social Media Team