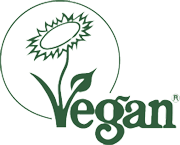 I promised you vegan posts and by golly I shall deliver vegan posts!
I don't know about anyone else but for me the vegan lifestyle begins primarily with food. Most people assume that's where it ends, but there's more to it. Buying vegan household and body products is all part of the package. In Dublin however, this proves to be a little difficult. There's not that many products displaying the Vegan friendly stamp in the supermarket and specialty shops are often too expensive for my pocket. So, I shop harder, and longer! It takes some time to read the ingredients and scan the packaging for "not tested on animals" and "free from animal-derived ingredients". I found two brands in Tesco(which can be found in most supermarkets and pharmacies) that are cheap and do exactly what they say on the tin.
My favorite because of the range of products is Simple Skincare.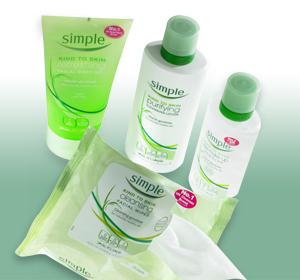 :


From their website:


Most Simple products are Suitable for Vegans. The Simple range of products are predominantly free of animal derived ingredients, with the following exceptions. 


Sodium Tallowate is used in Simple Pure Soap.
Beeswax is used in Simple Sun Sensitive Protecting Lip Balm SPF 20,Simple Sun Sensitive Protecting Suncare Cream SPF50, Simple Kids Sun Sensitive Protecting Suncare Lotion SPF50, Simple Kids Sun Sensitive Protecting Lotion Spray SPF30.
Hydroxypropyltrimonium Honey is used in Simple Rich Repair Shampoo and Conditioner
I use Simple cleansers, moisturisers and face wipes. My skin feels clean and clear and there's no nasty overpowering sweet scent.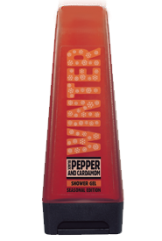 My other find was Original Source products. All of their vegan products carry the Vegan Society logo.  I've been using their delicious natural scented shower gels and hand-wash and am loving their Winter shower gel right now...spicy!
http://www.originalsource.co.uk/about/vegan-skin-care
I've always loved LUSH products, mainly because they're unbelievably delicious. They've always been advocates of fair trade, human rights, environmental and animal welfare. The majority of their products carry the Vegan Society logo and I've enjoyed their shampoo bars for many years, especially Squeaky Green and Ultimate Shine. As well as the aptly named Veganese conditioner. Om nom nom.
https://phoenix.lush.co.uk/our-values/campaigns/category/22
If I find any more affordable yummy treats I shall share them and link back to this post. Any vegans out there got any animal-kind yummies to share?