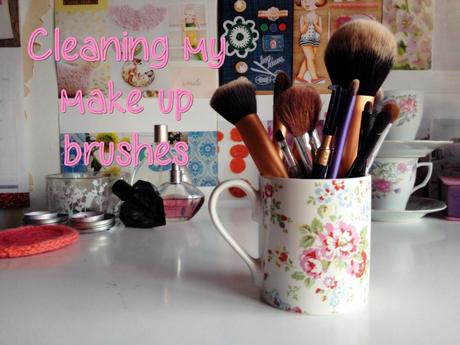 Cleaning your make up brushes, oh what a chore that is eh? We should be doing it at least once a week and a little clean after every use. Now I know I'm not the only person that sticks to that right?
I've spoken a few times on here how my skin has been a real problem recently. For the past year I've been trying to find out what products I was using to make my skin breakout, before even considering the problem could of been down to my make up brushes. I was noticing that I would have one spot and then suddenly the area around that spot had also broken out, they were spreading across my face at one point. Last year I had a lot of issues with my skin, my face broke out in rashes due to stress and my nose was swelling (I still don't know why that was). But it recently sprung to mind that my brushes could be *are* spreading bacteria around my face, yuk!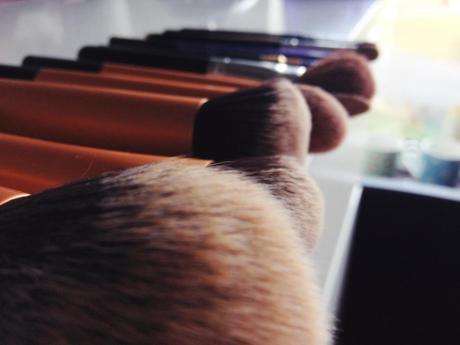 Since cleaning my brushes more regularly I have noticed a huge difference in my skin. I don't quite manage to clean them every week but I do clean them more frequently than I used to. There are a tonne of videos on

youtube

all about cleaning make up brushes, I really liked

this one

and

this oneFor a quick clean I simply just hold the brushes head down under warm water, try not to get water into the actual stem of the brush as this will ruin the adhesive/glue holding the hair together and you'll have brushes shedding left, right and center. I then take a tiny drop of hand soap or shampoo on my hands and swirl the brush in a circular motion on my hand and then rinse off the soap. To dry them off I get a piece of kitchen role and swirl the brushes around on the tissue to get rid of any access water and then I will either place the brushes upside down up against a wall or upright surface to make sure the water runs downwards and not through the stem to avoid damage, or I'll 

leave them lying down over the bath, with the head over the edge of the bath.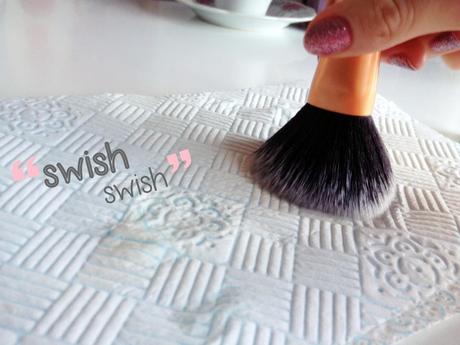 For a deep clean I will do the same with the hand soap or shampoo and then I will go in again with baby oil to give them a thorough clean. I think the baby oil helps budge stubborn oils and grease left over, I'm not too sure. But it also leaves the brushes smelling amazing and feeling super soft! There are products out there specifically for cleaning make up brushes but I find these household items work perfectly, so I don't see a need to go out and buy extra products.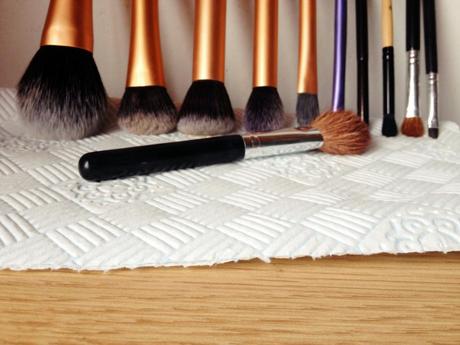 With Love,

Sian x