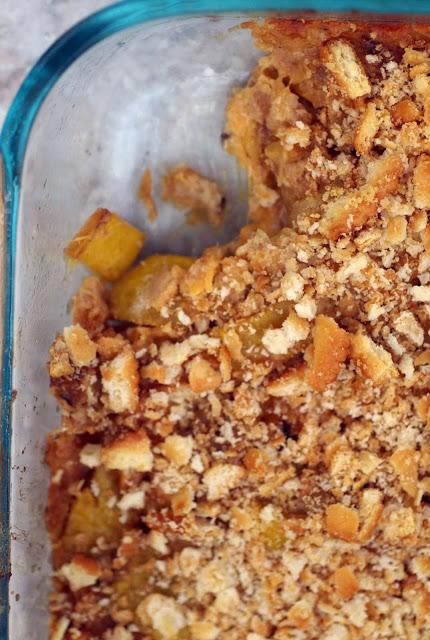 You know, I never thought of myself as a squash fan.
This dish however has completely changed my mind.
My mom didn't make this dish growing up.
Usually if she made squash, it was stewed.
It wasn't bad, just nothing like this.
As a new bride, the hubster and I attended Prince of Peace Catholic Church.
That is where Monkey Girl was also baptised.
There, I bought a cookbook and found my first recipe for squash casserole.
Just like my Julia Child's How to Cook cookbook, I still use it today.
It is chock full of all those potluck recipe you find at all the church functions.
Just like How to Cook, It is dog eared and splattered with remnants of exploration.
This is not the exact recipe, I modified a few things and made it my own.
I hope you will try this recipe and do the same thing.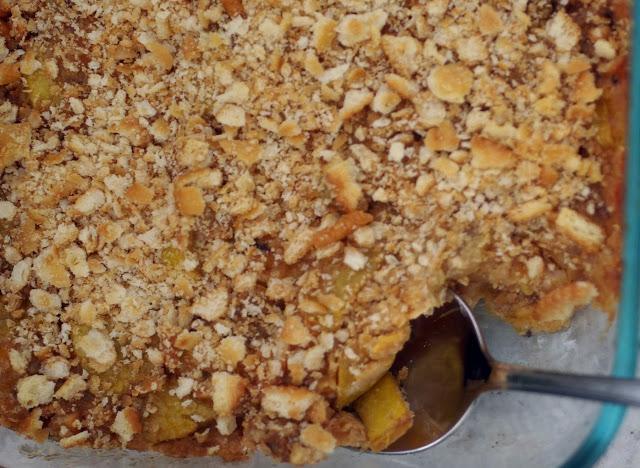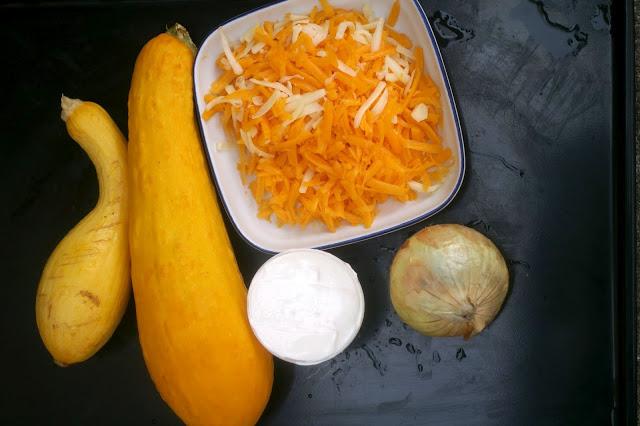 Print Recipe
Squash Casserole
Ingredients:
1/2 cup plain Greek yogurt
1 teaspoon salt
1/2 teaspoon black pepper
1 cup grated cheese
4 tablespoons 1/2 stick butter
2 tablespoons canola or vegetable oil
1 large onion chopped
3 cups yellow squash chopped
1 teaspoon red pepper flakes
1 cup Ritz crackers crushed
Directions:
Preheat oven to 350 degrees.
In a large bowl combine yogurt, salt, pepper and cheese. I used a mixture of cheddar and Monterrey Jack.
In a 12 inch skillet add butter and oil. Once butter is melted add onions. Cook for five minutes. Add squash and red pepper flakes. Cook for another 15 minutes. Stir the squash mixture into the cheese mixture. Pour into a buttered casserole dish and top with crackers. Bake for 25 to 30 minutes.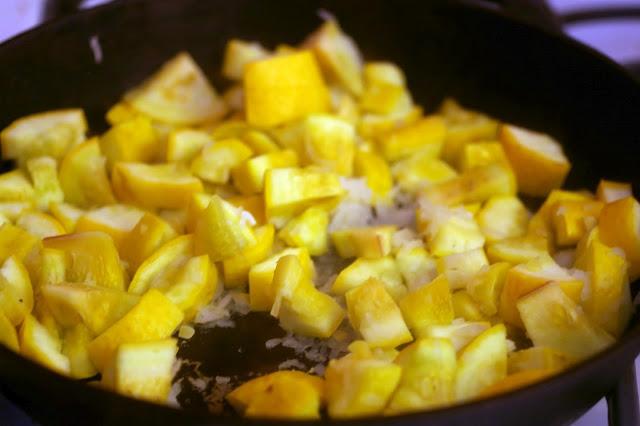 Peace be with you
Veronica