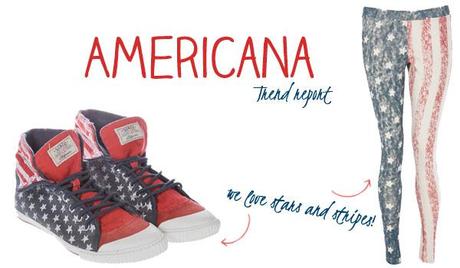 One of Spring/Summer 2012′s key trends is inspired by our fashionable friends across the pond. Think red, white and blue, the star spangled banner and fast food – this summer, we'll all be wearing Americana.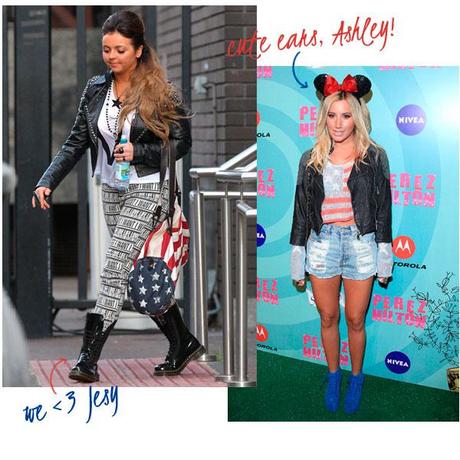 Celebs are already embracing the trend – we LOVE Ashley Tisdale's cute, Disney-inspired look while Republic fave Jesy Nelson works it with a street style look and star-spangled holdall bag. Cute!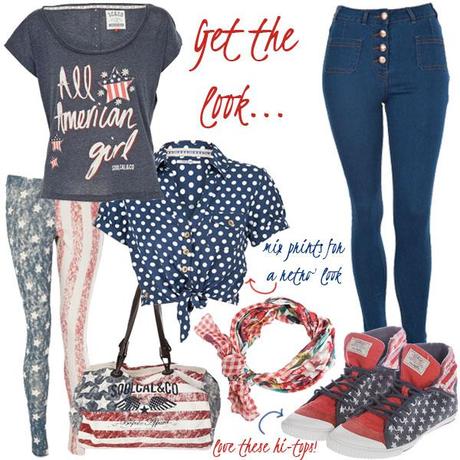 The trend
The Americana trend is all about cute prints, retro styling and vintage-inspired pieces. Look for washed out colours and embellishment for a rock 'n' roll feel, or go for 1950s shapes and printed headscarves to give your outfit a kitsch edge.
Key colours, prints and fabrics
Red, white and blue, stars and stripes, dark denim and lightweight cotton.
Key pieces
High waisted jeans, shirts tied at the waist, crop tops, off the shoulder baggy vests, hi-top sneakers.
Get the look at Republic
Soul Cal Deluxe Stars and Stripes Leggings
Soul Cal Deluxe American Girl T-Shirt
Soul Cal Deluxe Spot Tie Front Shirt
Miso High Waisted Skinny Jeans
Soul Cal Deluxe Stars and Stripes Hi Tops
Miso Kitsch Head Scarf, Soul Cal Deluxe Flag Holdall Bag (just like Jesy's!)
Will you be wearing the Americana trend this summer?
Jen x
Social Media Team