My mother has a group of unlikely friends who call themselves the Fantastic Five. They've been the best of friends for over 20 years and through so much heartache and change in each of their lives. As most of your books center around the dynamics of female friendships do you have a small group of women that you count on through thick and thin? Can you share the importance of this group to you and how necessary it is for women to have those friendships?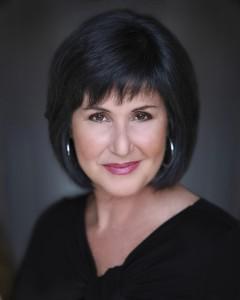 My mother also had several women friends whom I've known since I was born. They didn't have a group name-at least none that I was aware of-and I never caught them just hanging around over a glass of wine talking about their problems (a la Maddie, Nicole, and Avery) but they wer solid and they were for each other.
Growing up, I thought all women had wonderful friends like my mother's, but now I know that isn't always the case. And now that you have me thinking, I'm don't think the women who come together in TEN BEACH ROAD and OCEAN BEACH had the kind of relationships and support that I took for granted.
My stories are about women discovering who they are and what they're made of—with a little help from their friends. The friends aren't always old and established ones.  Often, my characters come together because of their careers or a shared dilemma or interest, which is more like what I've experienced.   I don't have one group of friends that I've known forever.  My closest female friends haven't even always lived near me. Some aren't even in touch on a regular basis, but we always know how to reach each other, and I always know which one to turn to. Sort of like a box of crayons—yellow works best for bananas and sunny scenes, while blue is good for calm waters and clear skies.
My neighborhood friends know my children and understand the world we share. I can put them on the kids' school forms as who to call if I can't be reached. As the mother of boys, I live in a house with way too much testosterone. When I need the 'gentler' sex these are the women I turn to—for drinks or dinner or to catch up while standing in the middle of one of our driveways. Occasionally we plan something special—a birthday celebration, or an all girls' holiday dinner. Even when I don't see them, I feel better knowing that they're there.
For more soulful conversations I have a close friend in south Florida who actually knows how to meditate. I'm pretty sure if it weren't for her great relationship with her daughters I would never have decided to have children. I can't believe what I might have missed if not for her.
Other friends have other specialties.  The friend I worked with in television lives in my hometown.  A trip there isn't complete if we don't have breakfast together at the Seahorse followed by a walk and talk on my favorite beach.
Another is a mom who was a part of my first and only playgroup. Our sons haven't stayed in touch, but we do.
Others from my past appear on occasion. Sometimes I think they know me the best, even though I've changed so much over the years. They know who I was and who I was on the way to becoming. There's a sense of entitlement that goes along with that. When you've known someone that well, you're sometimes quick to cut through all the crap—even though that level of honesty might not always be appreciated.
There are also my writer friends—the only ones who really understand the roller coaster that is publishing. We brainstorm and critique and go on writing retreats and hold each others' hands when the business gets nasty. On occasion we cross over into each other's "real" lives—the place of graduations, and weddings and grandchildren and the like.
And then there are the one or two who you call from your car when you've pulled into a parking lot so you can cry and talk freely. The friends who know the nitty gritty of the good and the bad. Who see the best in you and shrug at the worst. These are the women who remind you that you're not alone.
This is what women give each other. What we need. At the right time. When it's most needed.
Men are wonderful. I married one and I'm raising two. But no one knows you like your girlfriends. And no one knows how to cheer you on or wipe away those tears anywhere near as well. So yes, I have a group of friends just like your mother.  We may be greater in number, and we're scattered around a bit, but we, too, have shared the heartaches and the changes in our lives, and I count them as every bit as precious as the "Fantastic Five."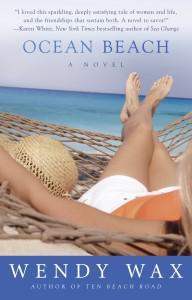 Is she not incredible? I simply love the amazing ability Wendy Wax has in relaying the intricate relationships we women have – with mothers and with our friends.  To read my review of OCEAN BEACH please visit here.  I am going on vacation to the beach this month and I am definitely taking a Wendy Wax novel with me for some great beach reading time!  Thank you so much Ms. Wax for taking a moment to share with The Novel Life!