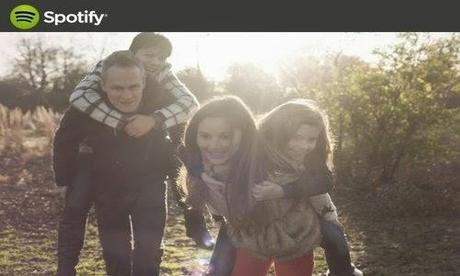 Spotify, my personal choice of world's number one music streaming service which is now available in the Philippines in partnership with Globe Telecom, now offers
Spotify Family
. 
Spotify Family is a new feature which allows you to share your billing account to your family members while keeping your listening history, recommendations and playlists completely separate. You can share your Premium membership to up to four family members so this move from Spotify makes a genuine way of sharing your account to your family. 
Spotify Family Features
Your account. Your music. With Spotify Family, everyone gets their very own account. Enjoy separate playlists and recommendations and play your music whenever you like.

Premium for everyone. Everyone on the plan gets the full Spotify Premium experience. Listen offline. Play any song, anytime, on any device. No restrictions. No ads.

The more the merrier. Having a family can be expensive. But music doesn't have to be. With Spotify Family, you can add up to four family members to your account, and each additional user gets 50% off Spotify Premium.

No tantrums. No more fighting over what to listen to, and no more interruptions when someone else logs in and starts playing.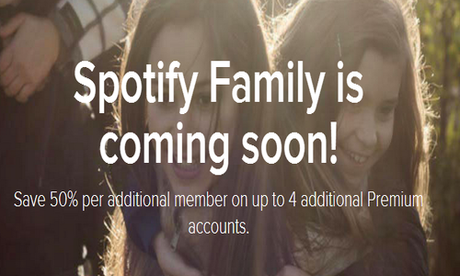 Spotify Family will roll out globally over the upcoming weeks. As of 11:31 PM of October 23,2014 [Philippine Time] the service is currently not yet available locally. If you want to avail of this Spotify Premium's new service, visit 
Spotify PH's
official website to check its local availability. You can bookmark this page because I will also post an update once Spotify Family becomes available in the country.