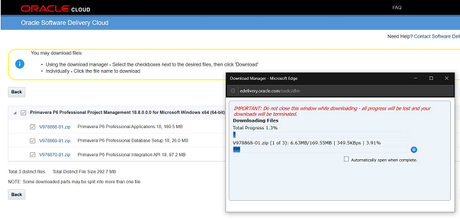 [C,D,E] The following are the steps to [C] Open Database Setup tool to setup your Database, [D] Connect the Database Setup tool to your SQL Express Database Instance and [E] create your Primavera Database in your Microsoft SQL Express Database
1. You will have three separate folders for your Primavera installation files that you downloaded from Oracle website: P6_Pro_R188, P6_R188_Database, P6Pro_R188_Integration_API
[these folders' names may vary depending on the version of Primavera you are setting up].

2. Inside the P6_R188_Database folder, double click on the dbsetup.bat file. This will open the Primavera Database Setup Wizard. In order to run this batch file correctly, make sure you have the latest Java program installed on your computer and setup java accordingly.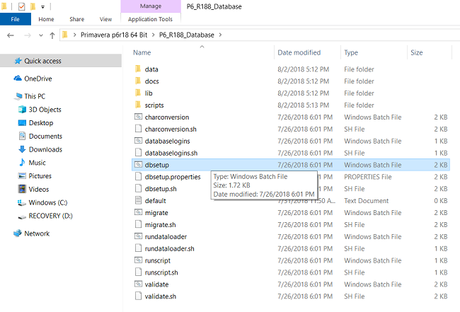 3. In the Primavera Database Setup Wizard, select the Install a new database and Microsoft SQL Server. Click Next >.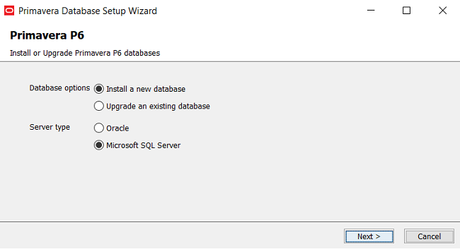 4. In the connection Information dialog, enter the system administrator password for your SQLExpress database instance. This is the same password you created when you setup Microsoft SQL Server 2017. See [A] Item 12.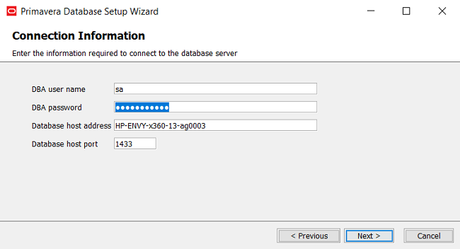 4. Before clicking the Next button, don't forget to add "\SQLEXPRESS" instance name to you Database Host Address. Click Next>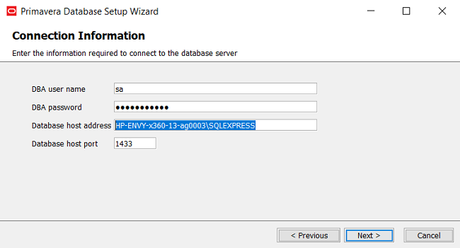 5. In the Configure Microsoft SQL Server dialog, enter a name for your database and click Next> button.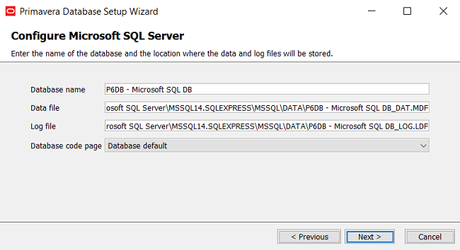 6. In the Create SQL Server Users dialog, enter a password for your privuser and pubuser logins. Take note of these passwords as you will be needing these when you create another databases. Click Next >.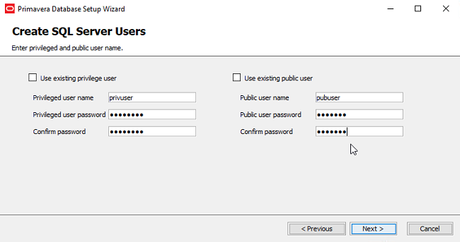 7. The next process may take a few minutes depending on your computer's hardware specifications.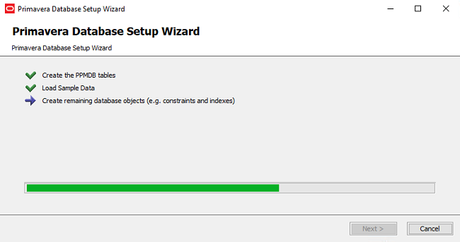 8. When it's done, click the "Finish" button.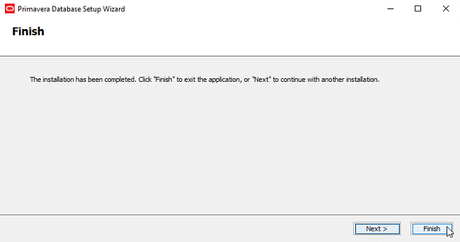 [F] Connect Primavera P6 to the database you just created.
1. Open Primavera P6, select the Database you just created, enter the admin password, and click the Connect button.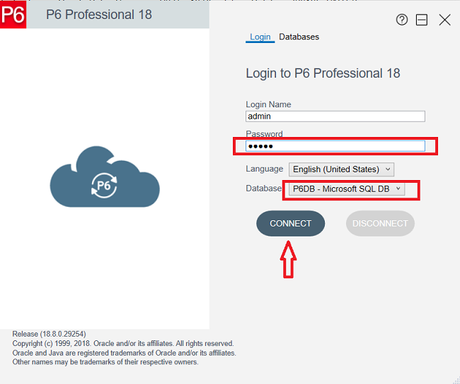 2. If you have successfully connected to the database, you will open the Primavera software without any problem!