Today is the day you need to make a decision and order your Halloween t-shirt costume. You've had an entire year to ponder this decision, don't put it off any longer. Seriously, it takes about 2-3 business day to make a custom t-shirt order and then 2-3 business days for standard shipping, so if you get yours now you'll have plenty of time to make sure it's 100% right before the big day.
Need some ideas? No problem, here are some great t-shirts for the spookiest Halloween ever, or at least pretty silly t-shirts.
It's the Future, here's my jetpack t-shirt – Blast into Halloween with this hilarious jetpack t-shirt costume. This shirt is perfect for customization, the front is currently blank so browse our clip art and add anything you'd like to spice up this space man, jet pack t-shirt costume.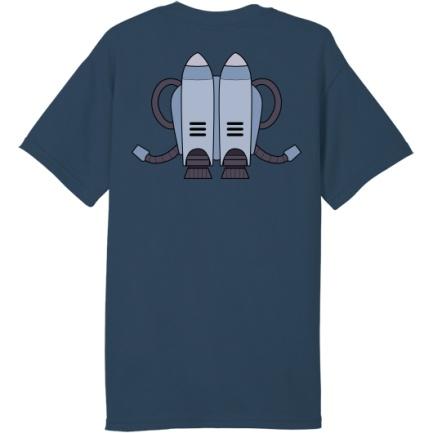 Ninja Costume T-Shirt – Spotting someone in this shirt is pretty tricky, because they are probably a ninja. If you do spot someone in this shirt be very careful not to drop a spoon, they might just go crazy and kill an entire village. Ninjas are brutal that way.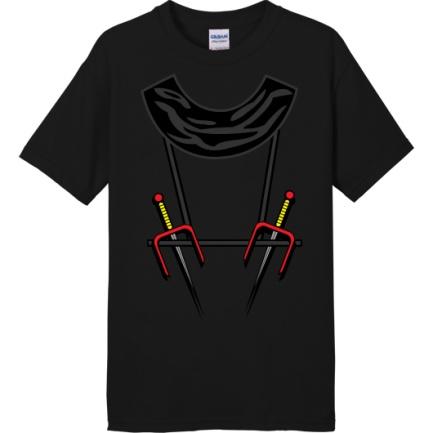 She's a Brick… house t-shirt – This awesome brick wall break through will expose you for what you truly are – a brick house. Quick confession, I have no idea what the song means, but being a brickhouse for Halloween is a hilarious idea.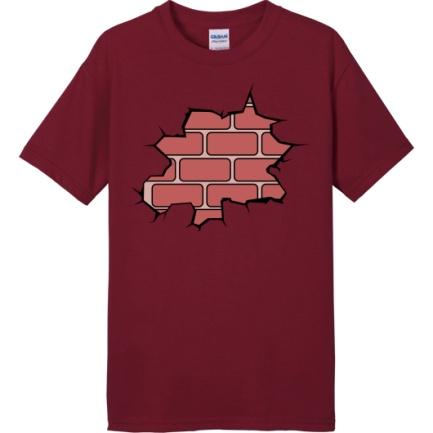 #1 Ceiling Fan T-Shirt – You gotta love ceilings! They do an excellent job sitting on top of walls and keeping the attic from falling into the house. Love em! This Ceiling Fan t-shirt costume is a perfect, simple, clever costume to impress your friends.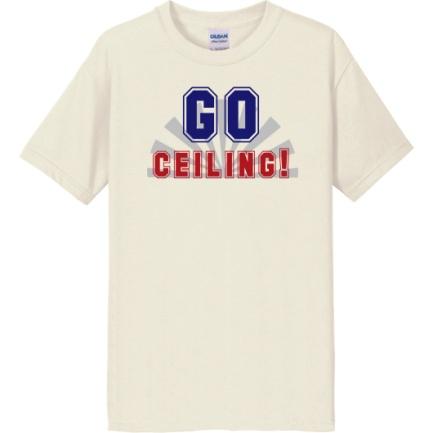 This is my Costume t-shirt – tired of spending tons of money, plastering your hair with glitter and paint, caking your face with make up all for just one day of frivolity? Buy one t-shirt and have the perfect slacker costume year after year. You can go to the Halloween party and drink the beer without getting hassled, win win!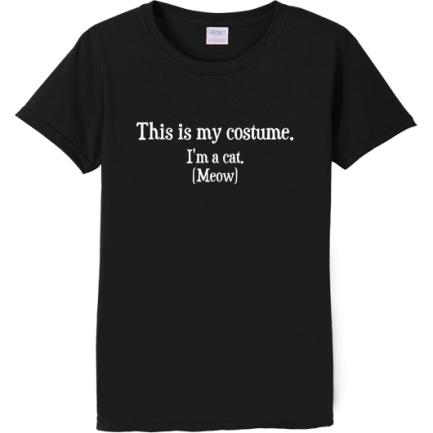 You've got plenty to choose from and if you don't see one that tickles your fancy create your own Halloween t-shirt with our design tool. Now, you've run out of excuses, commit to a costume and get it ordered!