Today i received a email in regards to a successful sponsorship. Throughout the week i have emailed around a lot of companies which stock, dyes, pigments and fabrics.I got a couple of responses saying that they don't offer sponsorship or they explained they had already met their budget for the year.When researching i found a website that stock spray dyes in a variety of colours, they also stock lots of innovative spray dyes like 'glow in the dark'.I emailed this company as in my drawings i have used the water spray technique to create more spontaneous patterns, so these spray dyes should come in really useful with my work.I have selected and choose the colours i want that match my color pallet and i have  also choose a 'tie dye' mutlipack and also a puff binder spray which i have never used before.
 Thankyou Fabric Spray.co.uk.
Here is the link to the website : http://www.fabricspray.co.uk/
Here a example of another companies spray dye , just to give an idea.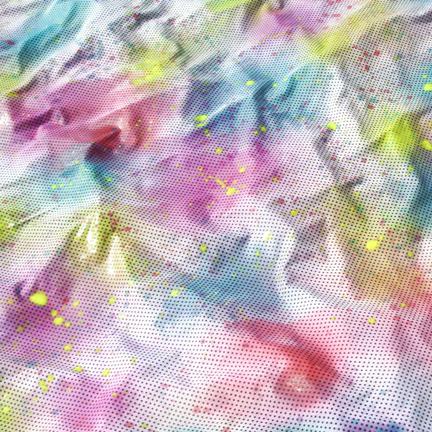 I will also experiment with stencilling as well as screen printing techniques .