Here is a couple of photographs from the Cleveland college of Art and Design 2012 Textiles  & Surface design graduate degree show.Follow this link to see other graduates work throughout the other HE courses.
When creating my final collection i had my degree show presentation in mind, so i decided to create my final designs in various widths and lengths to give my final degree show a more interesting look. 
First i had to make a choice about which prints i wanted to present and then i started hanging them from various levels working out the best composition.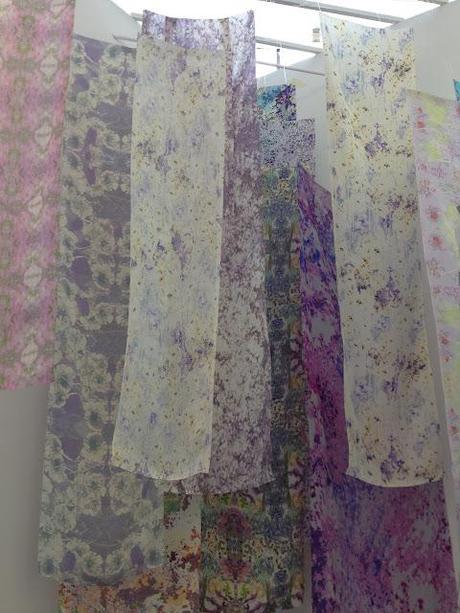 Once i was happy with the 14 printed lengths, i was then ready to hang my pleated center piece design.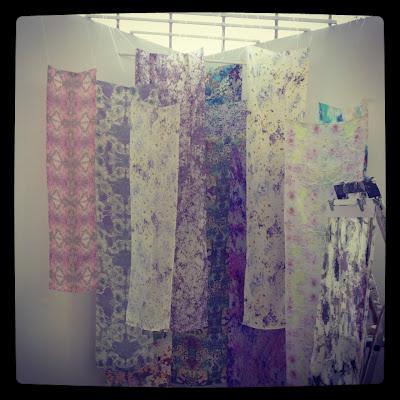 I then needed to add some more visual pieces i decided by placing 3 of my product visual boards down the side to give the viewers some ideas of how i want the prints to be worn.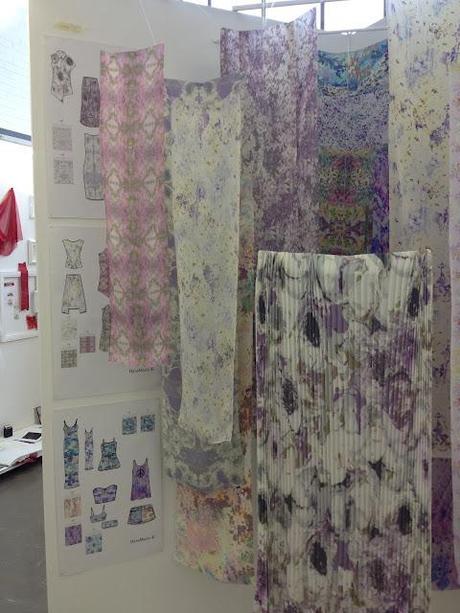 To finally finish off my degree presentation i added my Trend Bible and spray fabric.co.uk sponsorship logos and added my visual concept boards to show my trend color and market influences.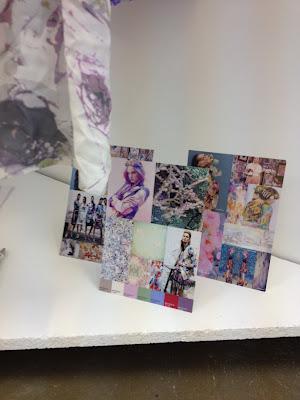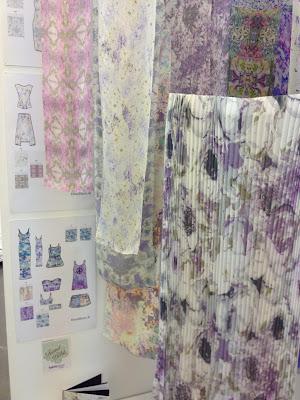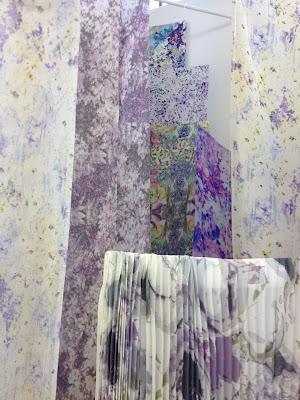 My final collection ' Beauty in Chaos'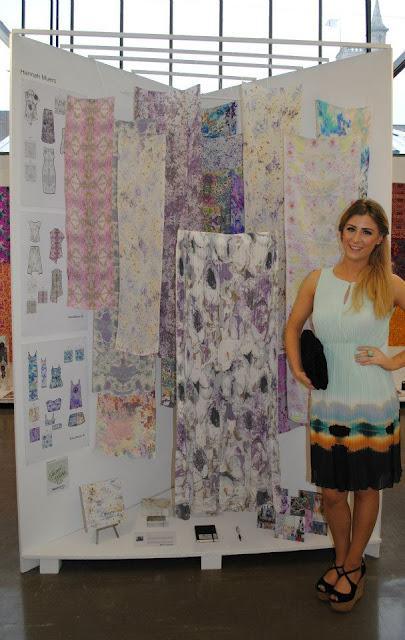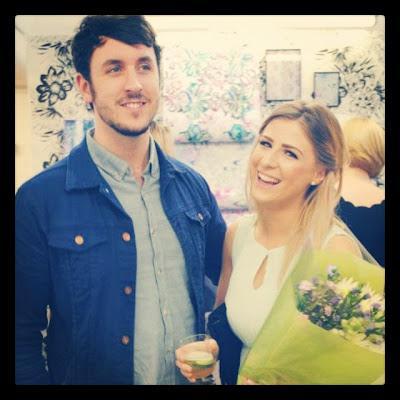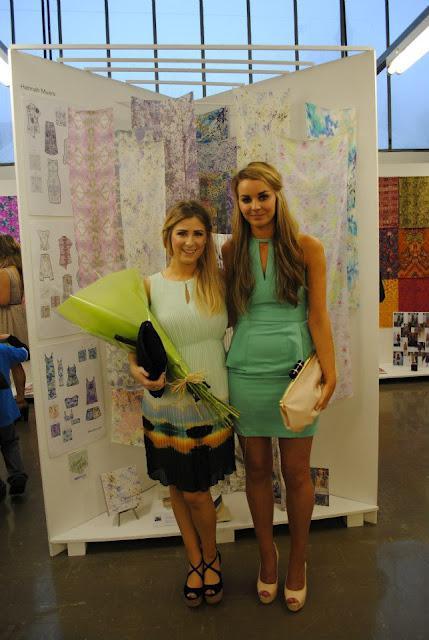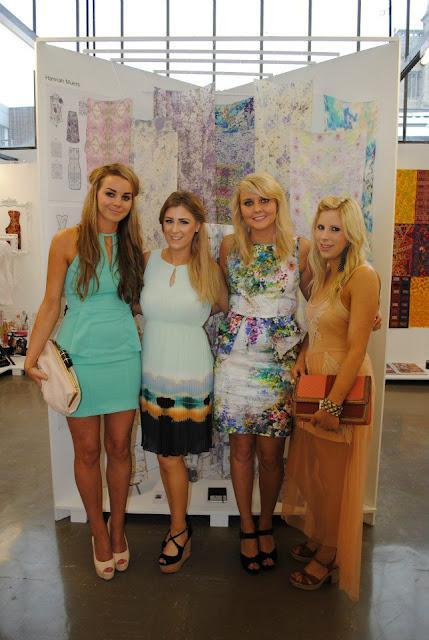 Photographs of me and my gorgeous friends also fashion fabric designers and 2012 graduates.
The show runs from the 7th - 14th June at Cleveland college of Art and Design Church square Hartlepool.
All writing and photographs copyrighted to Hannah Marie Muers 2012