Hi girlies,
Recently I was contacted by the lovely Lauren from

LuluNails.co.uk




LuluNails is the new home of Hand-Painted Nail Art. They pride themselves on their hand-painted   sets of false nails.
Lauren and Co. paint all sorts of designs to suit everyone, and  will customise any design you would like. They will do their do their best to meet your needs. Quirky nails, cute nails, pretty nails, funky nails, fierce nails, glittery nails, matte nails. Anything you want they can make possible.
I got the challenging task of choosing between the numerous fab designs on the website, however, when I laid my eyes on these bad boys I knew I had to have them!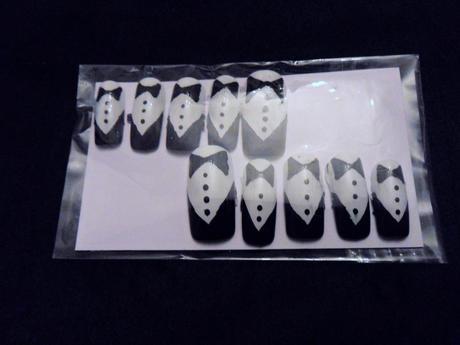 "Sharply Dressed Man"

( see on lulunails.co.uk here )

 £7.49 Here are some of my other favourites from the site;
Cartoon Heroes
Ben&Jerrys
Bed of Roses
What I received;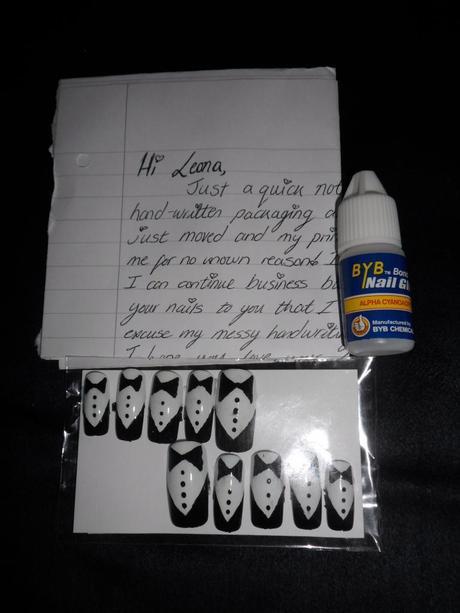 A lovely hand written note, some glue and a pack of 10 nails note; sets normally contain 16 nails.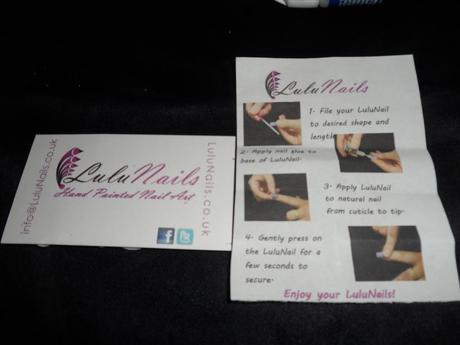 Now onto the important part.. What they look like on!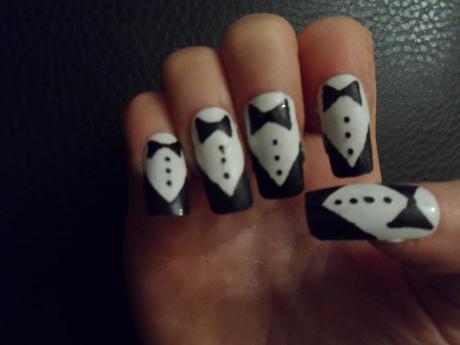 I absolutely adore the print on these nails and I feel the price is great considering you are getting such a unique set of nails however, my only problems were;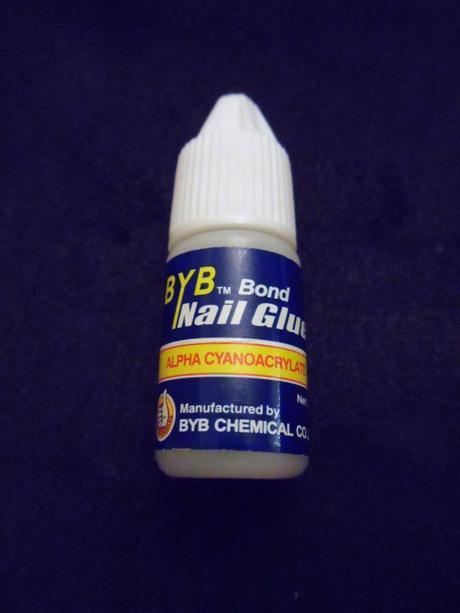 The glueI found it didn't hold the nails in place like other nail glues I have used so if I was to repurchase from LuluNails I would definitely use my own glue.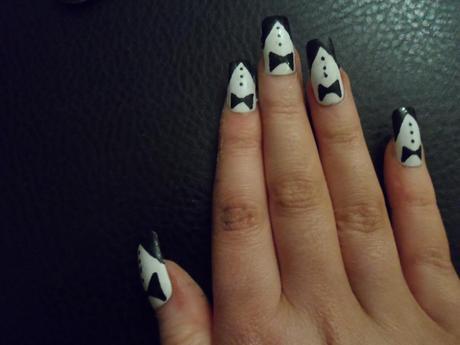 The direction of the nail art;I would have prefered the design to be facing me, however I do understand why they decided to paint them in the opposite way (it's so much easier for passers by to notice and compliment, might I add!) I wore these nails to work and I received numerous compliments , I work in New Look for those of you who don't already know, and to receive a compliment when working in retail is rare! So I have a feeling it won't be long before LuluNails receives orders from the North East of Ireland!  A big thank you to Lauren for allowing me free reign on which nails I wanted to review and of course for picking me to review her product! So if you want unique, noticable and reasonably priced nails then LuluNails.co.uk is the site for you!