Hi girlies,
A good highlighter is every girls best friend and in order for me to find my glowy bff I've had to do a lot of trying and testing but I've finally whittled it down to three.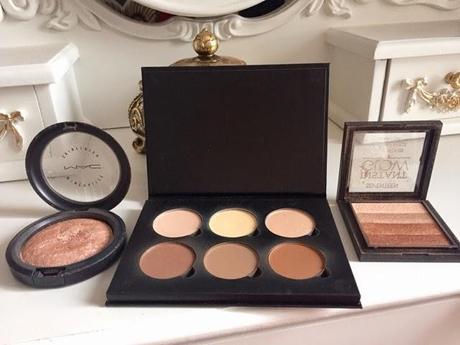 I use highlighter on the highest point of my cheeks, my cupids bow and a small dusting down the bridge of my nose. As my foundation of choice always tends to be quite matte, I feel highlighter helps to create an almost dewy glow without looking oily as I find can happen when I use dewy foundations.
Mac's Soft and Gentle is almost seen as a blogger cult product at this stage and I'm not surprised. It gives you the perfect glow which is noticeable but not overpowering, after all no one wants the 'I'm a shiny disco ball' look!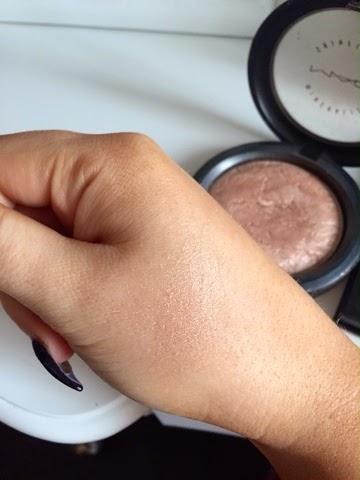 This is a mid toned highlighter with warm almost apricot tones balanced out by cooler silver  tones which is suitable for most skin tones. You can apply this generously or lightly depending on the intensity you want, personally I like to apply two swoops of a brush as I feel this gives me just enough without it looking like some form of icing on my cheek bones!
My Seventeen Instant Glow Shimmer Brick has been in my makeup drawers for over a year now and it still features on my face regularly. This is a go to highlight when channelling your inner Jennifer Lopez and going for a bronze warm look.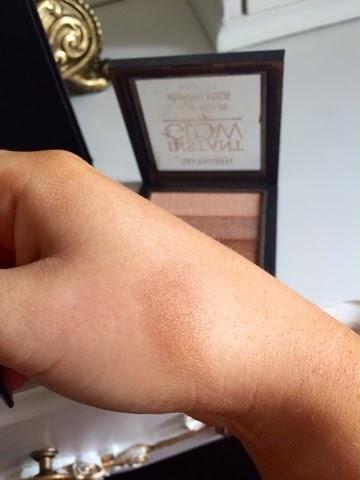 I tend to use the bottom two to three shades when I want a warm tone finish or if I want a mix I simply swirl my brush around the shades. The pigment is surprisingly good as this is such a cheap  drug store product and one dusting gives a gorgeous golden look. I have blogged about this product in the past, making the major claim that it is a high street dupe for the Bobbi Brown Shimmer Brick ( which you can read here )
It is no coincidence that Anastasia Beverly Hills is a brand name that is appearing in so many of my blog posts of late, I'm addicted! I am yet to try a product that I don't like which is a rarity. As you may know I received the contour palette under my tree this year (see review here )  and I haven't put it down since!
This is how I came across the shade Sand which is quite a pale pinkie toned highlighter. This musts the perfect doll like subtitle hint which is great for those who don't like an overly shimmery look.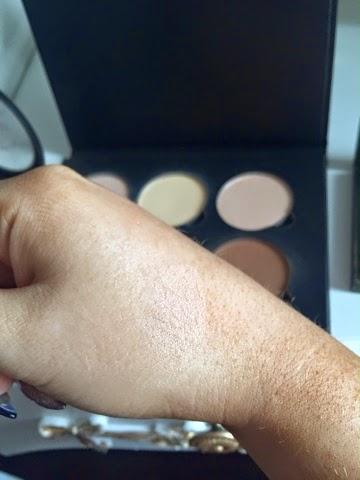 This product creates cheek bones like you could only dream of  when combined with contouring, which is essentially what every girl wants when it comes to a highlighter. The pigment of this is perfect there is no fall out and it color applies exactly how it looks in the pan. As you can tell, I'm a fan! 
And that's it girls, my go to highlighters for an all year round glow! Until next time, Lola Rose xx