Hello my lovely readers~ Happy Dappy Sunday <3 Here I am back with one quick review on a product that I tried and tested. Thanks to the social media! Thanks to the blogging world that I noticed people are raving about this product. Who loves to get a sun tan.. I DO! But I hate it when it stays more than a day or two. I want to get a tan only when I can take it off whenever I want to :D I know it is not really a good wish. However, we now got a product that totally heard us and released a product that is going to work on the suntan. I am referring the
SPINZ Sun Tan Remover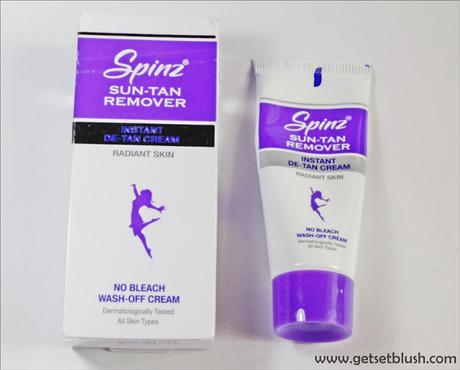 Spinz Sun Tan Remover Review - Expect the Unexpected
What Does the Product Say:
An instant De-Tan cream with an advanced revolutionary formulation to instantly remove your tan, giving you soft & radiant skin.
Price:
INR 10 for 9 gm, 49 for 25 gm and 89/- for 50 gm
Ingredients:
Check the image below. I can see so many chemicals :/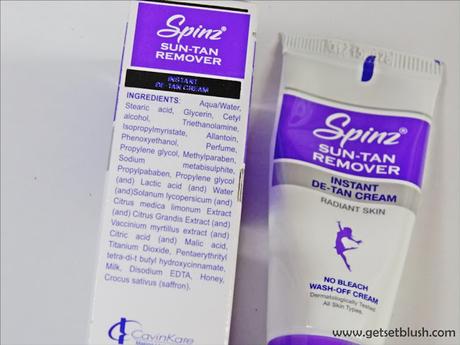 Spinz Sun Tan Remover Review - Expect the Unexpected
Directions for use:
It is advised to use as needed but not more than once a day.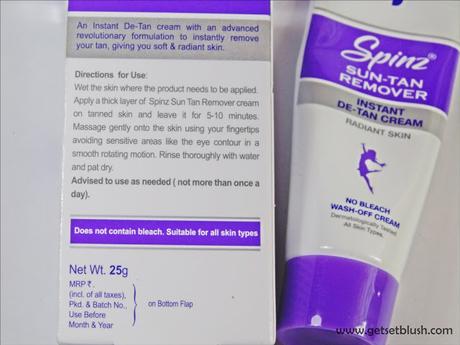 Spinz Sun Tan Remover Review - Expect the Unexpected
My Take:
Okay, I got it in a local store near my home. I actually tried a bit hard to get it as it wasnt really available in all the stores. I was really wanting to try this as I was a bit more tanned than for my desire :P I use my very favorite and loyal product "Lacto Tan Clear". I thought this one would be an addition to the same kind of products in my skincare routine.
Anyway, I recently started a new practice. I don't really have a sensitive skin but I started to test it on my forearm before using any new product on my face. I did the same with this one too. But to my surprise, it tingled a bit and I have out it for more than 20min and I see no change. I mean NO CHANGE at all in my skintone.
Then waited for a day and noticed the place is still normal. I was intrigued with this product.
I have used it on my face, waited for 20minutes before wiping it off with a wet cloth. As expected there is no change. Well, it tingled a bit more on my skin more like the way bleaching does.
I have tried it twice and I see no change not even a bit.
I bought a tiny tube of 25gms and it lasted me for 3 uses.
Anyway, I am in no loss but never want to buy it again.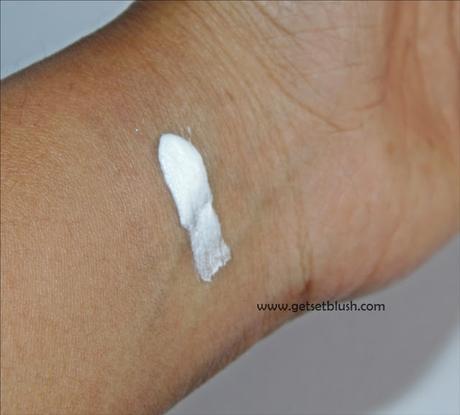 Spinz Sun Tan Remover Review - Expect the Unexpected
Cons:
It didn't work for me. It gave me the tingling sensation more like a bleaching cream. However it didn't light my skin nor my facial hair.
The product didn't work for me may be because of two reasons, either I do not have a tan (which is a lie) or the product's ingredients are not meant for my skin.
Overall
,
The product turned out to be a dud for me. I expected it to work for me but it didn't :/