Tips to Track Offline Conversions
If you have ever launched an online marketing campaign you know the challenge of tracking actual visitors that were converted into customers. The problem becomes substantially more difficult when you are tracking online-to-offline marketing campaigns. These campaigns consist of online marketing intended to draw real-world traffic. Marketing online is like exploring an unknown frontier; there's often no way to accurately determine how effective some forms of online marketing can be.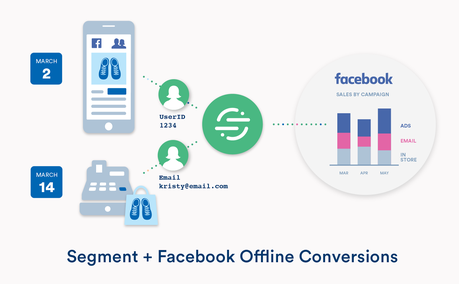 Diversify Your Marketing
Before you begin tracking your marketing, you need to decide what the best marketing options are for your business. The internet is a relatively new marketing terrain that is ever-changing. Most companies are unaware of how a successful online marketing campaign is structured and implemented. There are various methods to employ to get your message out there online. You need to decide between pay-per-click (PPC) campaigns as we see with Google AdSense and Facebook/Instagram ads, content marketing campaigns that position the brand as an authoritative knowledge source in their industry, video marketing, etc. There will usually be more than one method that will effectively drive traffic to your business.
Tag Your Marketing with Tracking Codes
Once you've decided what outlets to use for your campaigns, you need to tailor your advertising to maximize your odds for tracking offline. This is done by inserting particular language that will entice the reader to report the advertising source at the offline point-of-sale. Special offers designed for each outlet, coupon codes—with different codes for each ad, and, phrases like, "mention this ad to get 5% off" are just a few ways to tag your ads and content with breadcrumbs that will make visitors eager to share the tracking data with you.
Track Your Marketing Efforts
The online efforts to set up tracking protocols that allow for offline conversion tracking will mean nothing if the data is not recorded correctly. What this means is that the sales people or clerks at the point of sale need to probe the customers and record their responses for later database input. When customers are checking out at the point-of-sale for your offline location, the sales clerk or call center agent needs to ask if it is their first time shopping with the company and how "exactly" they heard about the business, special, etc. When the customer responds with an online advertising outlet, the clerk will thank the customer and record the answer on a form at the counter specified for recording the answers given by shoppers. These numbers will become the stats that will help you determine your offline conversions, as well as, the effectiveness of each online marketing source.
Conclusion
There is no doubt about the difficulty in accurately tracking conversions when it comes to online-to-offline marketing campaigns. The tips given here are intended to show you how seeds are planted that allow for easier offline conversion tracking. As algorithms become more advanced, we will find even better and more precise methods of tracking offline conversions. But until then, we have some reasonably effective ways to get an indication of the effectiveness of online-to-offline marketing campaigns.