<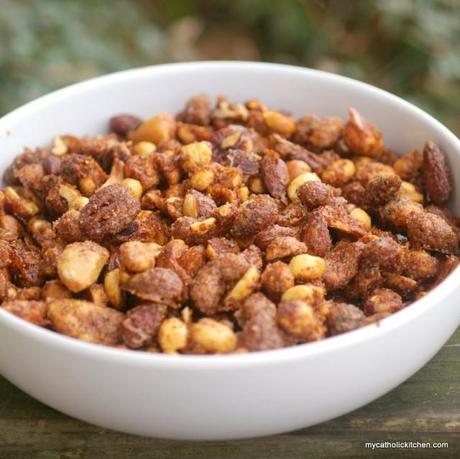 Welcome to Day #4 of Appetizer Week, a multi-blogger event co-hosted by Kim of Cravings of a Lunatic and Kristen from Frugal Antics of a Harried Homemaker. With the big football game coming up, we wanted to make sure you had plenty of ideas for your game day spread. Each day we will be dishing up a different set of appetizers. We hope you enjoy this fabulous group of recipes. Tune in each day starting with Monday, January 20 and ending on Saturday, January 25. Lots of great prizes will be up for grabs so you do not want to miss one single day. Follow #AppetizerWeek on Twitter to keep up to date with all our amazing recipes and giveaways!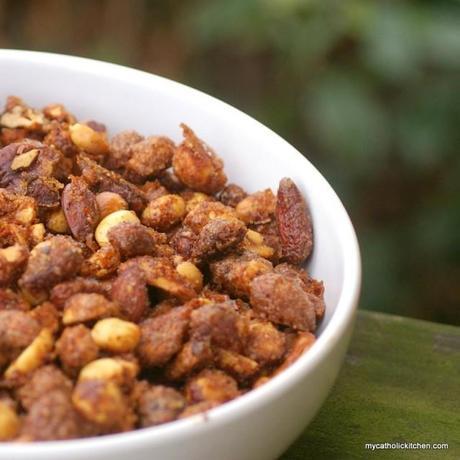 Our sponsor today is Savorx. They are providing a Spiceologist Block. Knife block meets spice rack in this beautiful European Beech block filled with 22 glass vials of fresh spices. Beautify your kitchen in one easy step! Not only is it gorgeous it will help you be creative in the kitchen by keeping your most used spices close at hand. You can follow Savorx on Facebook.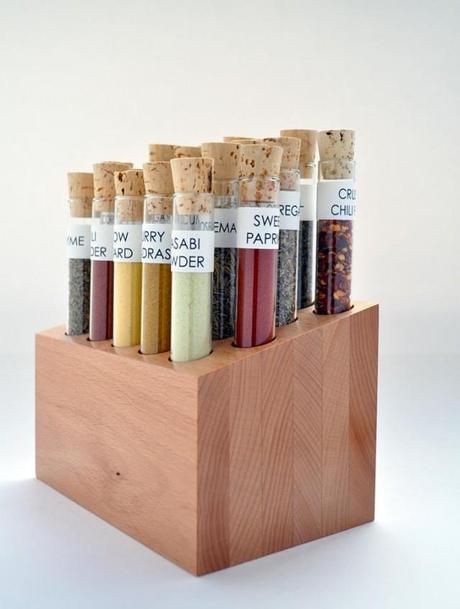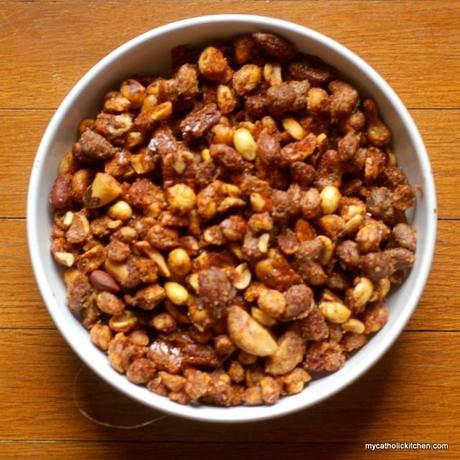 Print Recipe
Spiced Nuts
Ingredients:
1/2 cup sugar
1 tablespoon salt
1 tablespoon chili powder
2 teaspoons cinnamon
1 large egg
3 cups mixed nuts
Directions:
Preheat oven to 300 degrees
Line a rimmed baking sheet with aluminum foil. Coat the foil with cooking spray. In a small bowl combine the sugar, salt, chili powder and cinnamon. In a large bowl, beat the egg white until frothy. Add the nuts and spiced sugar and toss to coat. Spread out the nuts on the prepared baking sheet and bake for about 45 minutes. Stir about half way through. Let the nuts cool on the baking sheet.
The nuts can be stored in a airtight container for up to 2 days.
Visit all the other Appetizer Week blogs for more amazing recipes:
Bacon Jalapeno Poppers by Cravings of a Lunatic
Cheesy Goodness Melts by Kiss My Smoke
Turkey Meatballs with Blackberry Sauce by Frugal Antics of a Harried Homemaker
BBQ Flavored Popcorn by Hezzi-D's Books and Cooks
Loaded Sweet Potato Waffle Fries by Food Done Light
Caramelized Onion Dip by Cooking in Stilettos
Bacon Wrapped Smokies with Brown Sugar by What's Cooking, Love?
Almond Crusted Baked Eggplant by Je suis alimentageuse
Chicken Mozzarella Potstickers by Makobi Scribe
Crab Rangoon Dip by Rants From My Crazy Kitchen
Mini Chicken Tacos by Clarks Condensed
Cured Ham & Olive Tortilla Pinwheels by From Gate to Plate
Mustard and Gruyere Batons by Karen's Kitchen Stories
Spiced Nuts by My Catholic Kitchen
Crispy Cheese Twists by Life Off the Clock
Baked Sriracha Bites by Organized Island
Mini Pita Pizzas by Home Cooking Memories
Slow Cooker Salsa Pulled Chicken Sliders by Cupcakes & Kale Chips
Green Hummus by Mom's Test Kitchen
Baked Mozzarella Sticks by Try Anything Once Culinary
Low Sodium Cauliflower-Potato Bitesby Cookerati
Pickled Pepper and Pepperoni Puff Pastry Pizza/Pinwheelsby Farm Fresh Feasts
Sriracha Chicken Pocketsby Lemons for Lulu
Candied Baconby That Skinny Chick Can Bake
Baby Asparagus Wrapped in Prosciuttoby Food Lust People Love
Crispy Baked Green Bean Friesby Dizzy Busy and Hungry
a Rafflecopter giveaway
Peace be with you,
Veronica
***Disclaimer: This giveaway is being provided by SavorX.
#AppetizerWeek bloggers have not received product or been compensated as a part of this giveaway.***