This is a "best of the best post. Check the link: SOS Best of the Best Edition 11: Family Life from 15th October for more posts on this topic by other authors.
Normally I tend to keep my family life quite separate from my general aspergers posts. No, I'm not fussed about privacy, it's all there on a different blog (see:http://gbollard.blogspot.com). I just do my best to to shield my readers from the boredom of my daily life.
This month's BOB topic however is "family life" and I guess this is one of the hardest posts I've had to write. How do I make it sound interesting?
You see, apart from unexpected change, our lives are pretty much the same as everyone else's. We've got things down to a routine.
It wasn't always like this. We had years of terrible struggle until we developed all of the rules. As parents, we've gotten very good at predicting events and distractions.
For example; We can now look at food with the eyes of my eldest son and know that the texture will set him off. We're prepared. Sometimes we'll give him an alternative and sometimes we'll simply give him a smaller portion, carefully selected to avoid triggering his texture sensitivities.
We can anticipate the problems that change will create and begin warning and preparing well before the event. If classes at school are going to be largely disrupted or if there's a large unstructured and loosely supervised event occuring (like a swimming carnival), then we can simply keep the kids at home that day.
Then there's disappointment. We've learned to deal with it. Instead of shamfacedly saying, "oh well, you got an E in writing... at least it wasn't an F", we dismiss the reports and concentrate on effort rather than performance. Our kids are trying and that's all that matters. We say; "did you do your best? Well done then. Good effort".
Then there's worry about the future. It used to be part of our lives but now we're all Hakuna Matata (thanks Timon and Pumbaa). Our aim is simply happiness.
We've learned to not only accept the weird but to openly embrace it. Sure, we still have some crazy moments, like when Kaelan (10) whipped out his camera at customs and started taking photos of the officials, or when Tristan (7) booked a wedding for himself online. We still have our meltdowns, our car fights and crazy misinterpretations.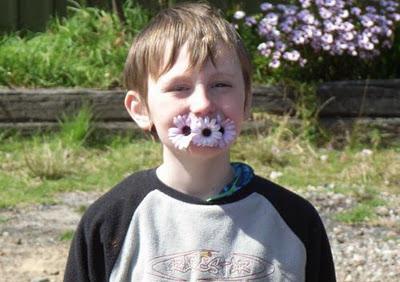 We've learned to live with those weird moments - and to celebrate them.


Every family has those things though.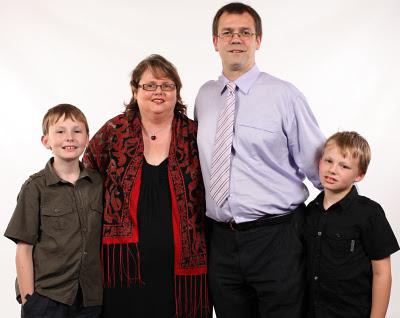 So, our home life is sweet now - at least until the next meltdown, holiday or unscheduled event.