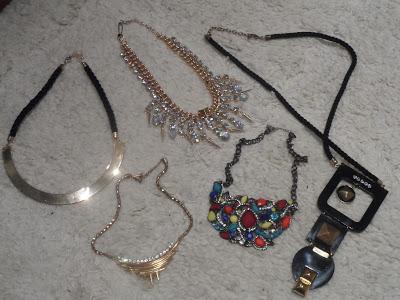 I have always been a necklace kinda gal. When I ask for jewellery, it's always necklaces, when someone hints they want to buy me jewellery, I hint back, better make it a necklace. Besides my wedding and engagement ring, I rarely wear any other jewelry that isn't a necklace.
So you get it...I like necklaces :)
For a long time now, the type of necklaces I have always gone for have been long simple chains with a funky pendant or charm hanging from it. From a Mulberry fox head to a Star of David, a teddy bear hanging from a balloon to a peace sign, I have a pretty vast selection.
Recently however, my taste has been changing and I have been drawn to statement necklaces, bib necklaces, collar necklaces, whatever you want to call them. The kind that sit neatly below your collar bone and make any simple top seem fashionable and stylish. These types of neck candy are what is more in style at the moment, and I am really glad they came along to break me out of my long chain and pendant funk.
I have put below a selection of my favourites of the moment, those which I have been wearing non stop it seems. All high street purchases, mainly from Topshop, Primark and River Island. Hope you like them!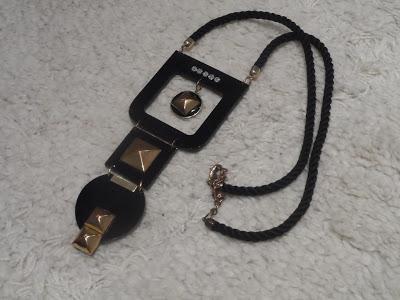 I know technically not a collar necklace, but it's such a statement I had to share it! £8 from Topshop (sale)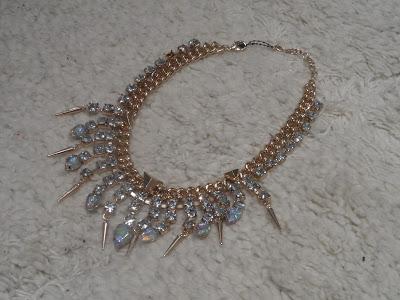 £5 from Primark (sale)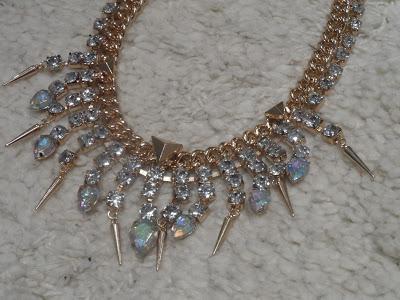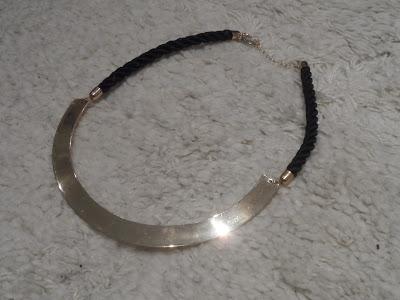 £8 from River Island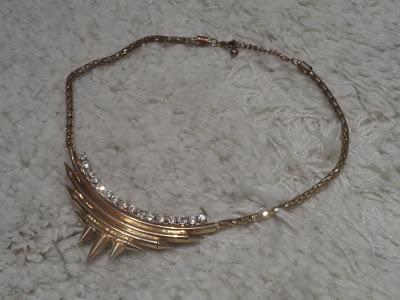 £5 from Topshop (sale)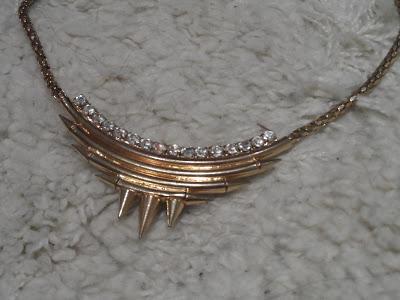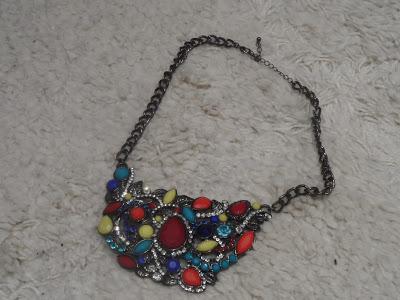 £8 from Primark (last year)