Would you like to visit a country with some of the best beaches in the world? Then grab your swimsuit and come to Spain! You can choose from 540 beaches and 98 marina resorts distinguished with the prestigious Blue Flag award, thanks to their quality and safety. Crystal-clear waters, coves, cliffs, broad stretches of sand, and all bathed in radiant sunshine… Spain has exactly what you want. Spain has what you need.
Of the 46 nations in the northern hemisphere eligible for recognition as part of the Blue Flag system, Spain has emerged as the number one. In other words, this summer you'll find the Blue Flag flying on one out of every six Spanish beaches, and one of every six Blue Flag beaches throughout the world will be in Spain. This is an award which is bestowed by the European Environmental Foundation (EEF). What does this distinction guarantee? Beaches where you can find information on all the nature spaces throughout the area, specialised life-saving services, first-rate water quality, signposted areas for surfing, kite surfing, water craft, pedalos, etc., easy access… You're sure to feel like taking a dip...
All along the coast of Spain… and inland too
You'll find a blue flag in most of the coastal areas in Spain. Holidaymakers heading for the north can expect to see spectacular landscapes and cliffs. Make a note of Galicia, the area of Spain which has the highest number of Blue Flags (143) and where you'll be able to enjoy enchanting destinations such as Sanxenxo, or places such as the Islas Atlánticas National Park, where you'll find Rodas beach, selected by The Guardian newspaper as the best beach in the world. Can you picture yourself lazing there now? We also recommend Asturias with places such as Llanes, and the Basque Country with unforgettable destinations like Getxo.
Or would you rather go to the Mediterranean? Mild temperatures, warm waters, magnificent palm groves… Try Catalonia, with the beaches in the city of Barcelona itself, or the beaches in L'Ametlla de Mar (Tarragona). You could also opt for the Region of Valencia, with places which have several Blue Flag beaches such as Cullera (Valencia) and Orihuela (Alicante). And what about Murcia? There's nothing like a refreshing dip at the prize-winning beaches of Cartagena.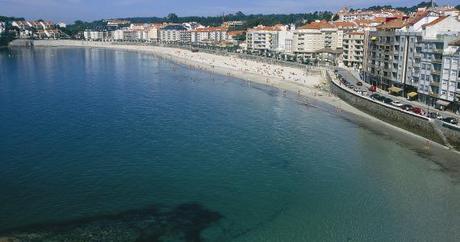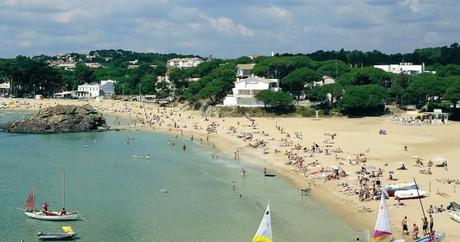 Off we go now to Andalusia, in southern Spain. Imagine vast stretches of sand where you're guaranteed to find spectacular sunsets. It is also home to several outstanding beaches distinguished with the Blue Flag including Roquetas (Almería), Marbella (Malaga) and Rota (Cadiz).
If you opt to visit some of Spain's islands, you'll find beaches with guaranteed quality in both the Balearic Islands (you'll love the coves and turquoise waters) and the Canary Islands, with sites such as San Bartolomé de Tirajana, and beaches like Maspalomas with its spectacular sand dunes. And the autonomous cities ofCeuta and Melilla? They've got blue flags too!
There is also something to please lovers of inland tourism. Spain is home to the Costa Dulce de Orellana beach (in Orellana la Vieja, Extremadura), the first freshwater beach to be awarded a Blue Flag.
A sea of activities
In addition to relaxing and sunbathing, you can rest assured that you need never be bored on Spain's beaches. There are numerous beaches which are favourites with surfing enthusiasts. But there's a whole lot more! You can sail your own boat, and go waterskiing, parasailing, kitesurfing, scuba diving… Almost 8,000 kilometres of coastline are waiting to welcome you... promising the chance to relax in the sun, see your feet through crystal-clear waters, marvel at the intense red hues of the sunset... and experience all the sensations on offer at the best beaches in Spain.