spaghetti aglio olio recipe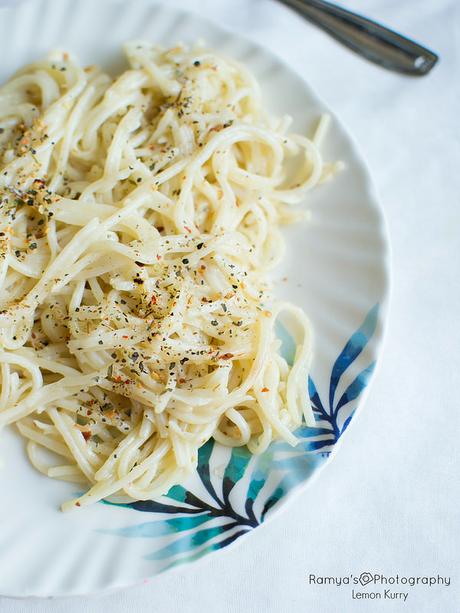 pasta recipes are really quick one to make and here comes the recipe which is so easy to make one.Here you need just garlic and chilli flakes along with some seasoning for easy pasta recipe and you can say this is a quick pasta recipe too.You did not need tomatoes and onions for making the sauce and this can also be served with salad dressing too.
posted some easy pasta recipes but most of them are fusion one like paneer pasta and masala pasta and here ,the pasta recipe tastes totally different and you can serve this with grated cheese for more flavor and texture or serve as it is.lets move on making the recipe.,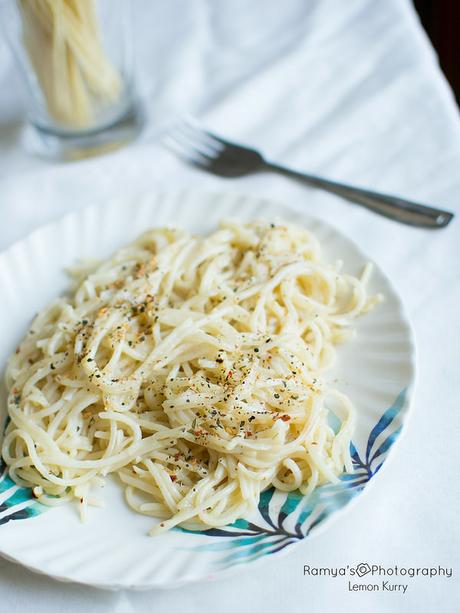 coming to photography part,i really enjoyed this composition and it came out good,i think.This time i tried overhead photography and not the whole plate and tried half of the plate which came out really good.when you are choosing white background for white based recipes,keep the props as simple as possible and i used simply one fork and glass with spaghetti in the background.I shot this before 11 and i had enough sunlight that time and used white board in the left and light is from the right side.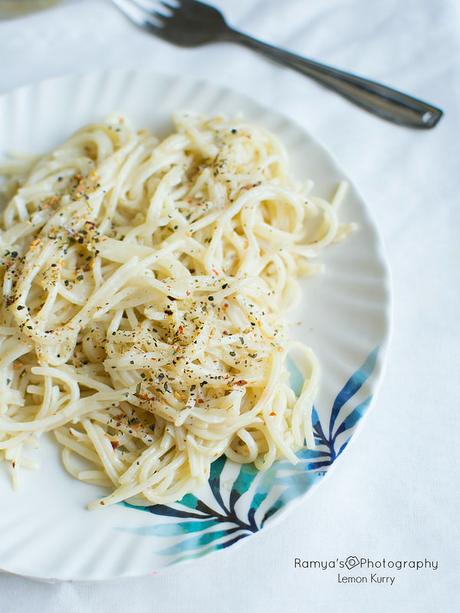 spaghetti aglio olio recipe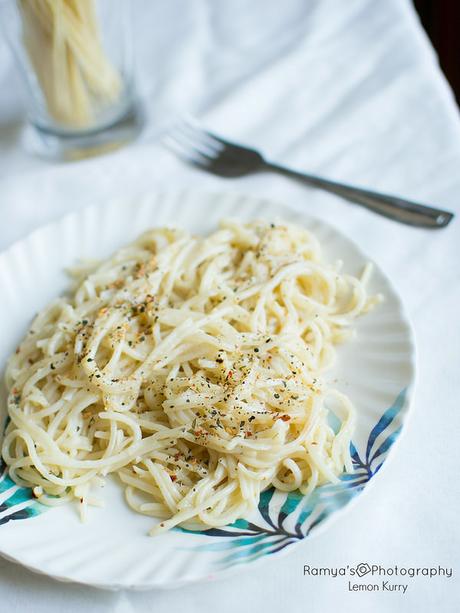 spaghetti recipe seasoned with chilli flakes and Italian seasoning

spaghetti pasta - 200 grams
chilli flakes - adjust as per taste
Italian seasoning - 1 teaspoon
garlic - 2 cloves ,finely chopped
salt - to taste
oil - as needed
Instructions
In a sauce pan boil the pasta with enough water with a teaspoon of salt and few drops of water in medium flame.

Cook the pasta till al dente and strain the water.Wash the cooked noodles with a cup of cold water to avoid sticking with each other.
In a kadai,heat 3 teaspoons of oil and add finely chopped garlic to it and saute it well.Do not brown the garlic.
Immediately add the pasta and give a quick toss.
Now add chilli flakes,seasoning with enough salt and give a quick mix without breaking the pasta.Switch off the flame.
Serve piping hot with grated cheese.