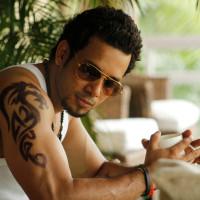 Southern actors are breaking the linguistic barrier. They say the ability to talk fluently in other languages help migrating within filmdom, getting meaty roles and performing better.
Rahul Ravindran, Karthi Sivakumar and Naveen Chandra are some names making the best of their linguistic skills.
For Rahul, speaking in a local language earns the respect of audiences.
"Every actor should make an effort to learn the language they act in. Audiences like it when actors speak in the local language," Rahul said.
"They treat them with respect and love. I believe learning a language is a hygiene factor and it definitely helps one perform better.
"When an actor is making efforts to learn a language, even directors and producers start taking him or her seriously. I remember, when I gave interviews for my debut Telugu film, I only mouthed few words of Telugu. But, today I can speak the language fluently. I'm dubbing in my own voice," he added.
Rahul, who started his cinematic career in Tamil romantic-drama "Moscowin Kavery", is equally active in Telugu films.
The actors whose films are being dubbed, they are also learning the languages too.
The case in point is Tamil actor Karthi, who has dubbed in Telugu for most of his Tamil films. Interestingly, he has earned a decent fan base in Telugu as well.
Naveen, who made his cinematic debut with S.S. Rajamouli's Telugu movie "Andala Rakshasi", believes learning a language helps in emoting.
"When you act, it's just the body involved in work but when you add voice to it, emotions come from the heart because one needs to understand the language to feel what he or she is saying through the dialogues," he said.
Fluent in Telugu, Tamil and Kannada, Naveen is currently shooting for two Tamil projects and has a Telugu film in the pipeline as well.
Other southern actors, who dub in their own voices in other languages include Mahat Raghavendra, Jagapati Babu, Vishal Krishna and Sai Kumar.
For Sundeep Kishan, an Andhrite born and raised in Chennai, it's his fluency in Tamil and Telugu that land him bi-lingual projects.
"Producers are keen to do bilinguals with me. I'm also happy to do bilinguals because as an actor both the industries are very important to me. It is definitely an added advantage to learn an extra language," said Sundeep, who had also acted in critically acclaimed Hindi film "Shor In The City".
Recently, Tamil actor Dhanush took a bigger leap, landed a role in Hindi movie "Raanjhanaa" and did more than just impressing viewers!
Following Dhanush's footsteps, Tamil actors Nassar and Bharat too forayed into Hindi films.
While Nassar featured in "D-Day" and dubbed in Hindi himself, Bharat is currently shooting for "Jackpot" with Naseerudin Shah.
Actresses are not far behind.
Malayalam actress Nithya Menon dubs in her own voice in Telugu. She has even crooned songs that turned out to be chartbusters in Telugu.
This article was originally written for IANS news wire.