I wish all my dear readers a very happy,prosperous pongal/sankaranthi.Today is the end of the month Margazhi(Tamil calendar) and tomorrow is the start of Thai(Auspicious and prosperous month,as harvest begins in this month). There are two reasons for me to post this pongal recipe here today.One being obvious all of you know that Pongal festival is celebrated with sweet pongal recipe.The other one,we have a ritual in pur family(many other Tamil homes) ,ven pongal(savory) all over the month of margazhi.Though I missed to make it whole of the month,I wanted to post the recipe here before the end of the month.Also,ven pongal-vadai recipe is a super duper hit breakfast combo here in Tamil nadu,a very very balanced diet,absolutely toddler friendly.With this platter I am also giving the recipe for sweet pongal.Here we go with the famous breakfast platter :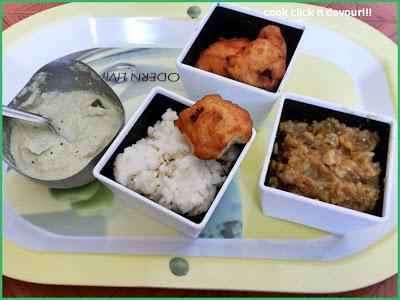 South Indian breakfast platter
Star ingredients:Rice,gram dal
Time:20 minutes
Serves:4
Ven pongal: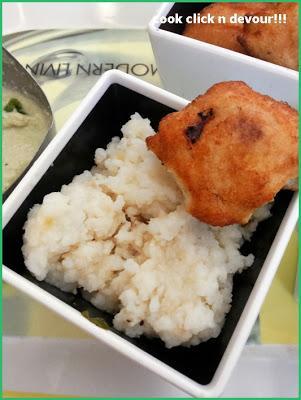 Ingredients:
1 cup rice
1/4 cup gram(moong dal)-pasi paruppu
2 teaspoons whole black pepper
1 teaspoon cumin seeds
1/2 teaspoon asafoetida
10-12 curry leaves
2 teaspoons broken cashews and almonds
1/8 cup ghee+4 teaspoons
Salt
Method:
1.Pressure cook rice and dal together with 5 cups of water and salt until mushy.Do not open the cooker until we get the tempering ready.Crush pepper and cumin coarsely.
2.Heat 4 teaspoons ghee and add crushed pepper,cumin,asafoetida,curry leaves,broken nuts.fry till nuts turn golden.
3.Now open the pressure cooker and add the tempering to the cooked dal+rice.Mah very well and mix well.
4.Heat the ghee(1/8 cup) and add,mix well and serve piping hot.
Notes:
1.This is a calorie rich food,you can reduce the ghee if needed but note that the richness n taste of this dish depends on the ghee.
2.Use pure homemade ghee if possible.
3.This tends to get dry,so when serving after few hours,add some more molten ghee and mix well.
4.Best paired with sambar,coconut chutney.
Sakkarai pongal(Sweet pongal)
This can be prepared in two different ways.Here I am giving you the easiest method.In some places they add sugar,but adding jaggery is definitely healthy,authentic and makes so rich pongal.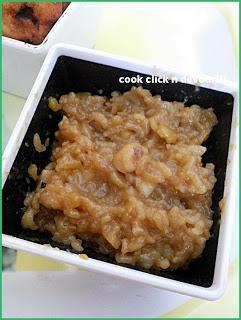 Ingredients:
1 cup rice
1/4 cup gram dal
1 cup grated jaggery
3 tablespoons ghee
3-4 cardamom crushed or 1/2 teaspoon kesari milk masala
3 teaspoons broken nuts and raisins
A very small  pinch of salt
Method:
1.Pressure cook rice and dal together with salt in 5 cups of water.Once the pressure is released,open the lid and mash well.
2.Dissolve grated jaggery in 1/4 cup water,filter to remove any sand.
3.Now heat the jaggery water in a thick vessel for 3 minutes and add the cooked rice+dal.Stir continuously till the rice absorbs all the water and becomes smooth and glossy.
4.Fry the nuts in ghee and add to the cooked pongal,add milk masala/crushed cardamom and mix well.Serve hot.
Notes:
1.As I mentioned you can replace jaggery with sugar.
2.To get dark color,use pagu vellam.
3.You can use saffron and edible camphor for flavoring.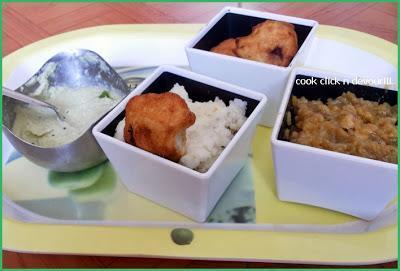 Sambar
Medhu vadai