Soul Cal Women's Hi Tops, selling like hotcakes!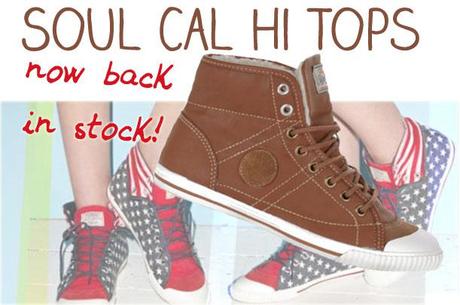 Drumroll…..and by popular demand, our Soul Cal Women's Hi Tops are back in stock so snap them up – quickly – before they go! Many of you spotted these beautiful brown hi tops long ago…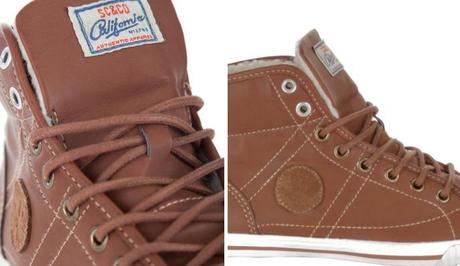 They came in, they sold out, they came in, they sold out.  But that's the way the cookie crumbles if you're not fast enough. If you have fallen head over heels in love with these Soul Cal women's hi tops in brown, make sure you buy them online before they're all gone!
But hey…..before you act too soon, just know that we've also added to our collection!
Check out these fabulous coloured women's hi tops with cute star print lining:
[Get the Soul Cal Deluxe Women's Purple Hi Tops or the Soul Cal Blue Hi Tops from Republic!]
Oh, but it doesn't stop there.  We've given our popular Soul Cal women's hi tops a touch of Americana by adding this amazing Stars & Stripes print! Simply beautiful.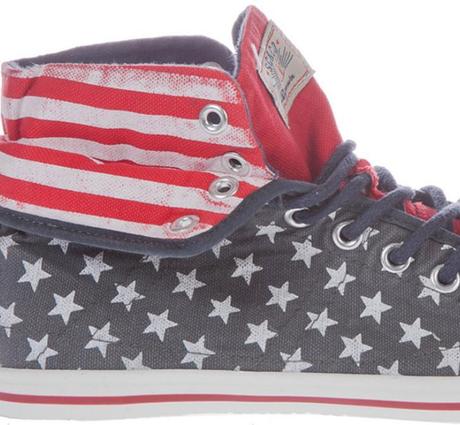 If you want women's hi top trainers with the latest Americana trend, get the Stars and Stripes hi tops now!
Quick, hurry – these women's hi tops are so hot right now and are flying off our warehouse shelves! Don't blame me if they're sold out.


Magsy x
Social Media Team