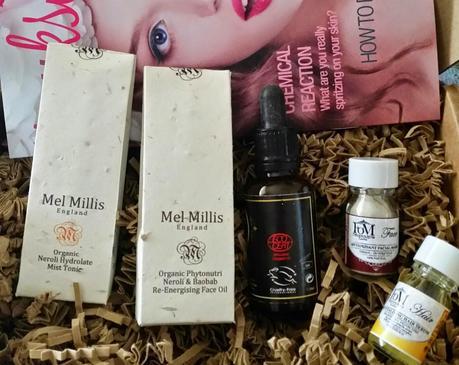 I have been really looking forward to picking up my Souk Souk box from the post office today. After seeing what we were going to receive on a couple of other blogs, I knew June was going to be a good month. There are items from brands I am familiar with, as well as a brand that is completely new to me. I think there is something for everyone in this box.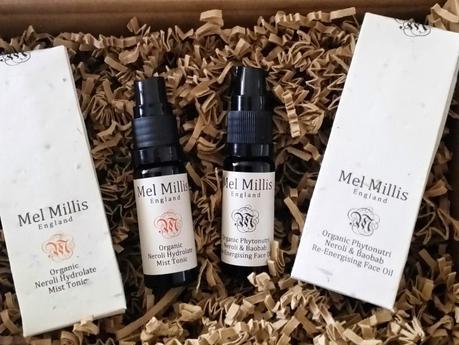 The first two items are from Mel Millis and include a 10ml each sample of  Organic Neroli Hydrolate Mist Tonic and Phytonutri Neroli & Baobab Re-Energising Face Oil I haven't tried anything by Mel Millis yet, but they have been on my wish list for a little while now. I am very pleased to be able to try these. The facial oil in particular is a very good sample size to try. I also love that the paper boxes have seeds in them, all ready to be torn up and put in a plant pot or garden.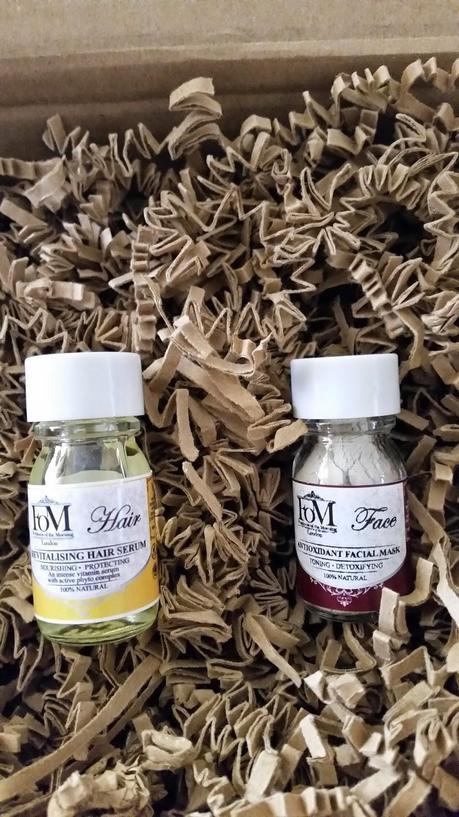 The next two items are from a brand I am not familiar with. There is a 10ml sample of Revitalsing Hair Serum and a 5g sample of Antioxidant Facial Mask by FoM. I am particularly looking forward to trying the hair serum. I desperately want to find a good natural hair serum that will moisturise the ends of my hair without weighing it down or making it look greasy. The mask can also be used as an exfoliator.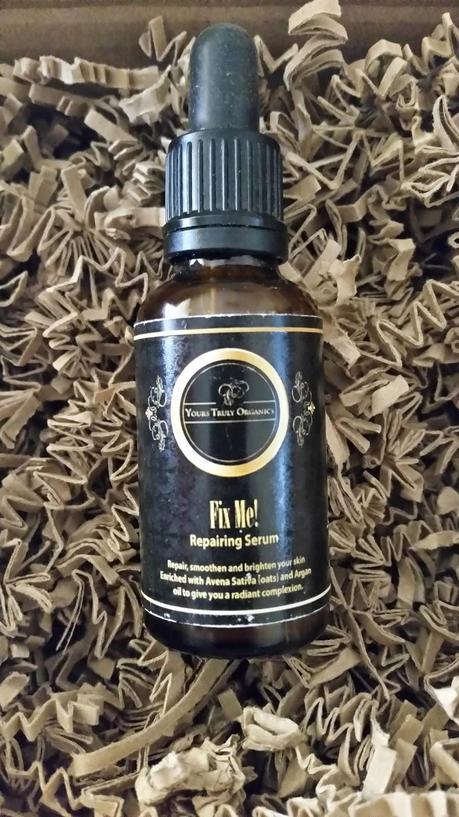 The final item is a full sized Fix Me! Repairing Serum by Yours Truly Organics I have seen this range on quite a few blogs recently and the brand has had such good reviews. The whole range is aimed at problem skin. For me personally, I am lucky enough not to need something like this, and so this is the one item I am not sure that I will use. However, I think it is a fantastic addition to this month's box, as I am sure a lot of people will absolutely adore it. This is definitely my favorite box from SoukSouk for quite some time. I think it is great to be able to try products which I have seen on blogs, and I think it shows that SoukSouk are in touch with the kind of products it's subscribers want to try.