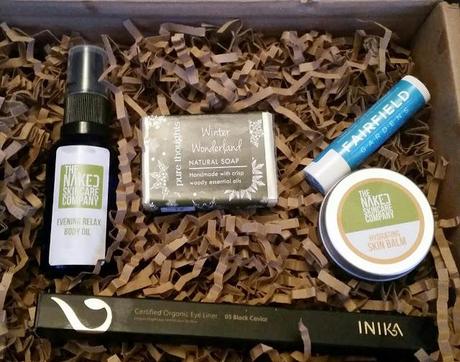 I collected my SoukSouk box from the post office today. I am really pleased with everything in it. I think it is perfect for this time of year.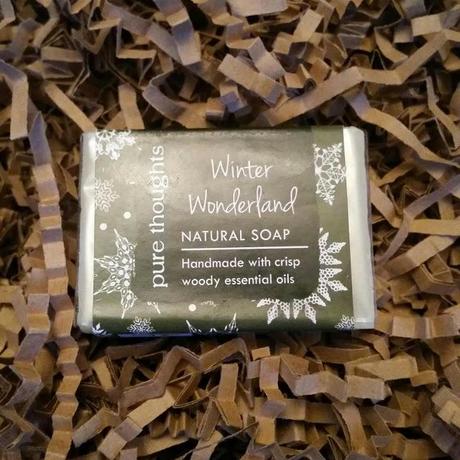 When I opened my box, the scent of this soap greeted me. Winter Wonderland by Pure Thoughts really is lovely. It is made with essential oils of cedarwood and pine, and really captures the scent of walking through woods on a crisp Winter morning. I can't wait to try this.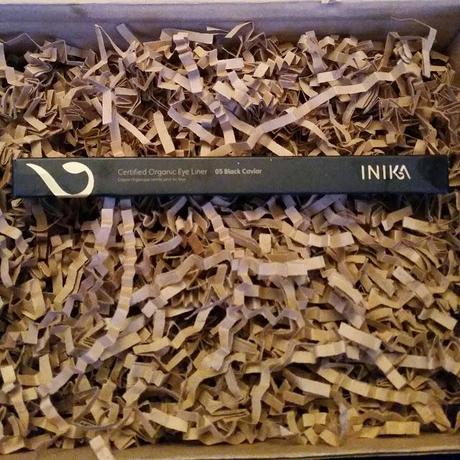 A full size eyeliner by Inika in Black Caviar. I have had a couple of these eyeliners recently and I really like them. They have a lovely creamy texture and last really well. I am happy to have a back up.
I always get a little excited when there is a brand I haven't tried before. In this month's box there are two brands that are new to me. There is a very generous 30ml sample of Evening Relax body oil by The Naked Skincare Company. This contains essential oils of Ylang-Ylang and Sandalwood in a base of Sweet Almond and Apricot Kernel oil. It has a lovely silky texture and smells divine. I know I am going to enjoy this.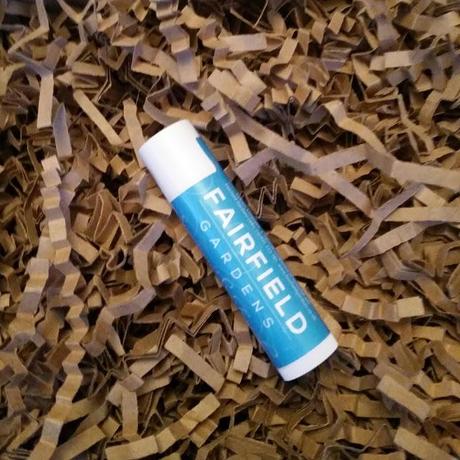 The other brand I haven't come across is Fairfield Gardens. My lip balm is made with spearmint and fennel, which is a nice twist. I will certainly use this.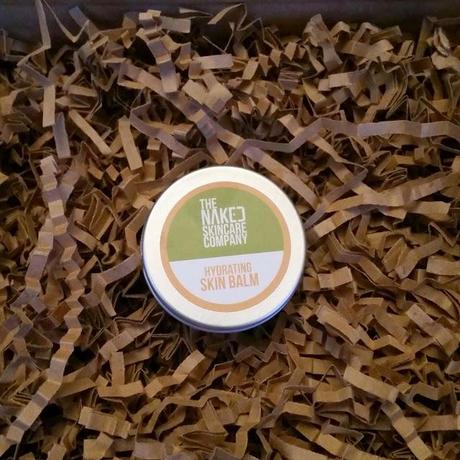 The final item is a second product by The Naked Skincare Company. This is a 30ml sample of their Hydrting Balm. It contains sweet orange oil and frankincense and smells utterly delicious. I love this and will buy the full size.