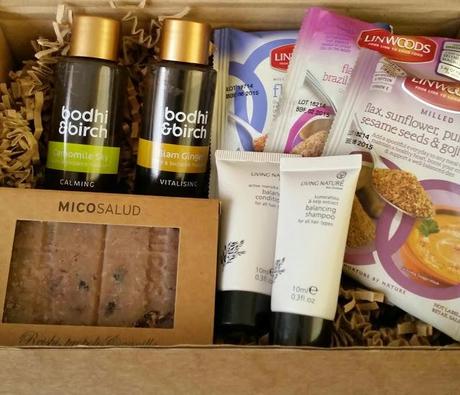 Whilst we have been away on holiday my SoukSouk box has been patiently waiting for me to collect from the post office. I had seen other bloggers post the contents of this month's box and have been really looking forward to getting my hands on it.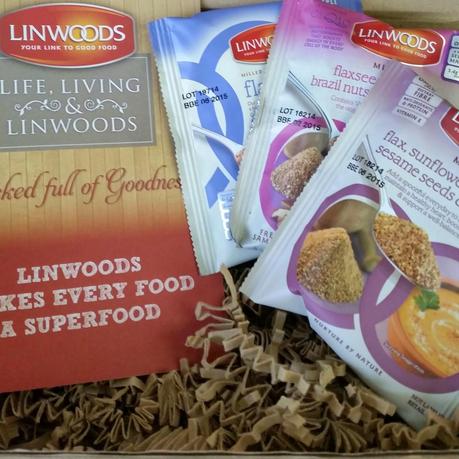 The bonus item this month are 3 samples of Linwoods Milled Seed blends. The ones I received are the Flaxseed, Flaxseed Almond Brazil nuts Walnut & Co-Enzyme Q10 and Flaxseed Sunflower and Pumpkin seeds. I look forward to trying these, as I have looked at them a few times in Holland and Barrett. There is also a coupon for 10 % discount too.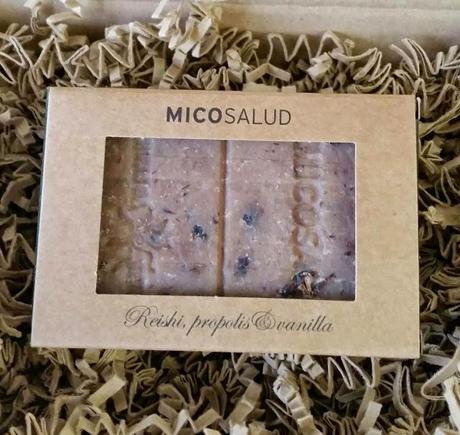 The soap I received is by Hifas Da Terra and is made with Reishi, Propolis and Vanilla. Although the concept is interesting (it uses reishi mushroom to protect against free radicals and regulate oil production), this is the one item I am not sure about. I find it's vanilla fragrance overpowering and I think it would give me a headache to use. This is one I will pass on to someone else.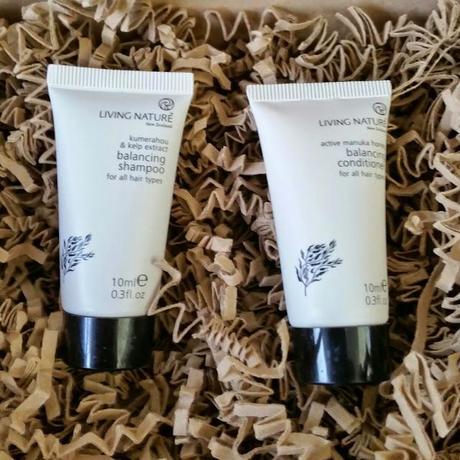 The next two items are 10ml samples of shampoo and conditioner by Living Nature. I loved the samples of cleanser we received in a previous SoukSouk box, so I look forward to finding out how the hair products compare. I am particularly interested in the shampoo as it is designed to restore a healthy balance of oils and moisture. As my hair is very fine, I find that it gets greasy very quickly, but the ends are always so dry.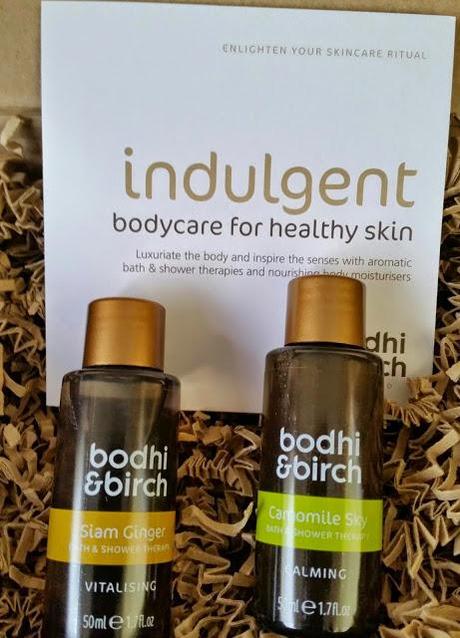 The final two products are the ones I am most excited about. I am so pleased to see Bodhi and Birch making an appearance in my SoukSouk box. The Siam Ginger Bath & Shower Therapy is a reformulation of Galangal Spice. It feels in keeping with the spirit of the original fragrance, but is a lighter, crisper version. The Chamomile Sky is of course the new addition to the family, and beautifully combines camomile, neroli, geranium and bergamot. This is a lovely calming, summery fragrance. It goes without saying that I can't wait to try both of these. Featured in August's Little Green Magazine is an interview with Elijah, the founder of Bodhi and Birch, which makes for very interesting reading. Very generously, there is also a discount for 15% off which is valid until the end of September. I plan to do the #BeautyChallenge10 and this can be my reward at the end of it. First impressions of this month's box are very good indeed. I will use everything apart from the soap.