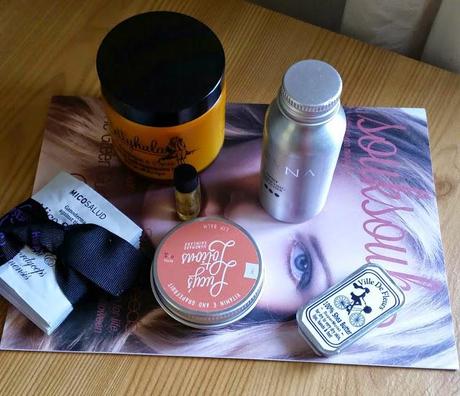 This week has been the week when all my beauty boxes have been delivered. Yesterday was the turn of my Souk Souk  beauty box to arrive. After being a little underwhelmed by last months I am pleased to see that this month's box is a huge improvement on September's.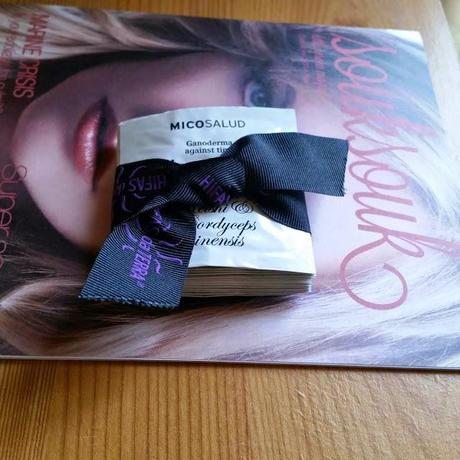 Sachets of Mico Serum by Hifas de Terra. The range is based on mushrooms. I have to say this is the product I am not convinced on, so probably won't use this.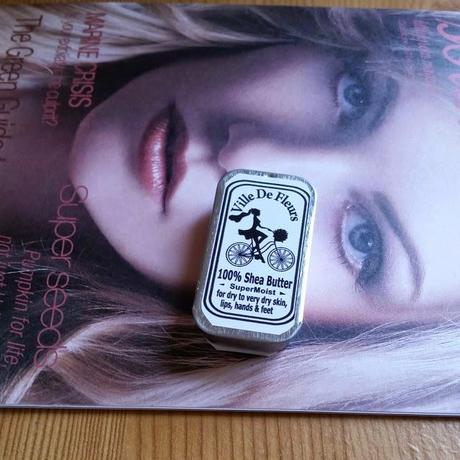 Shea Butter Sliding Tin by Ville De Fleur. I haven't come across this brand before and have had a good snoop around their website. This is an unscented tin of shea butter, which is very useful for dry skin anywhere. There are so many products that have caught my eye on the website, from their candles, skin and body care ranges. I love their quirky packaging.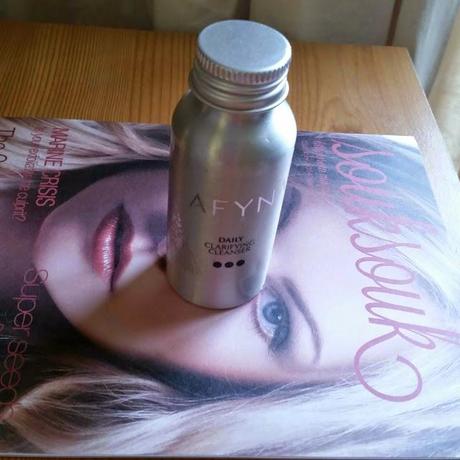 AFYNA Daily Clarifying Cream Cleanser (30mls) is another brand I haven't come across before. I am not sure that this will be right for my dry skin as it sounds like it is formulated for break out prone skin. It is a generous sample size, the proof will be in the testing.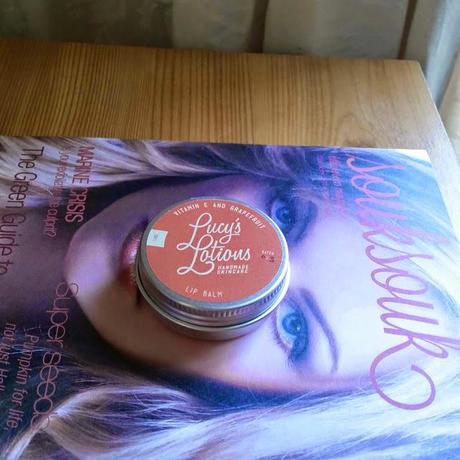 Lucy's Lotion Vitamin E & Grapefruit Lip Balm (30mls) this huge lip balm is absolutely gorgeous and is by far my favorite product from this month's box. It smells amazing and feels wonderful on the skin. I really want to try the body butter and rejuvenating night oil.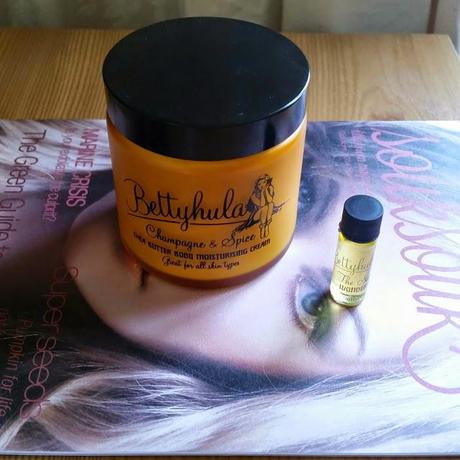 Champagne & Spice Body Moisturising Cream (120mls) and The Secret Wonder Oil (sample size) by Betty Hula. I have heard of the brand but have never tried anything by them. The moisturiser is very sweet smelling. It is a bit strong for my liking, but my daughter loves it so it won't go unloved. The base of the moisturiser is Shea Butter, Cocoa Butter, Coconut Oil, Aloe Vera, Vitamin E but it doesn't state where the fragrance comes from online. The same applies the oil, although I do like the smell of it and would use it as a body oil.  Overall I think this is a really good box. I have been introduced to a couple of new brands that I wouldn't have discovered otherwise. For me this is very much the attraction of a beauty box and I feel that I have really had my moneys worth.