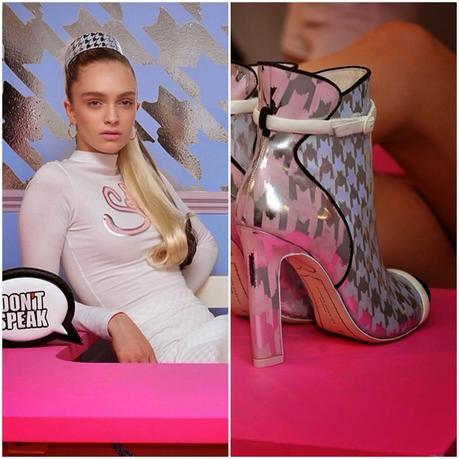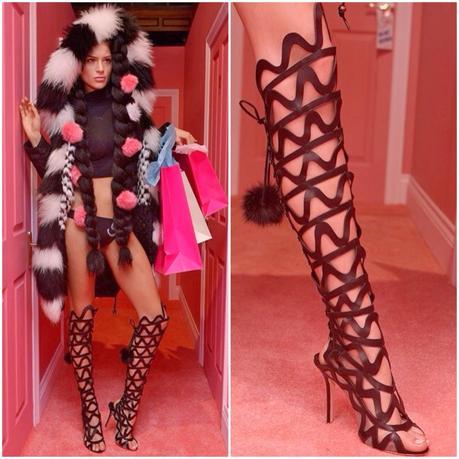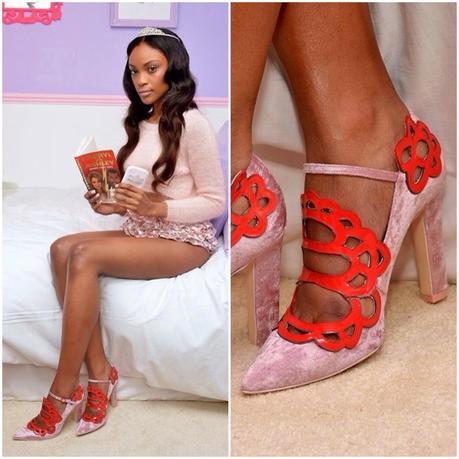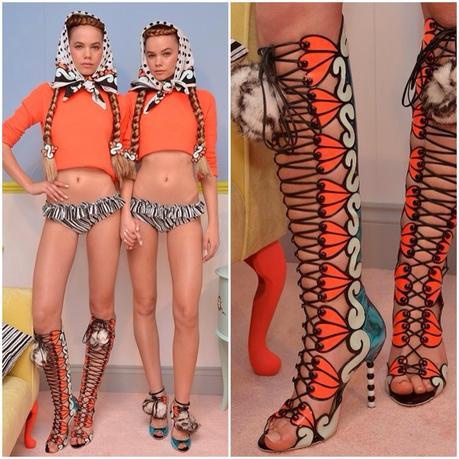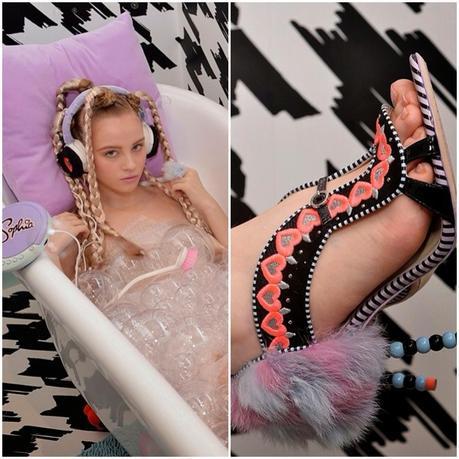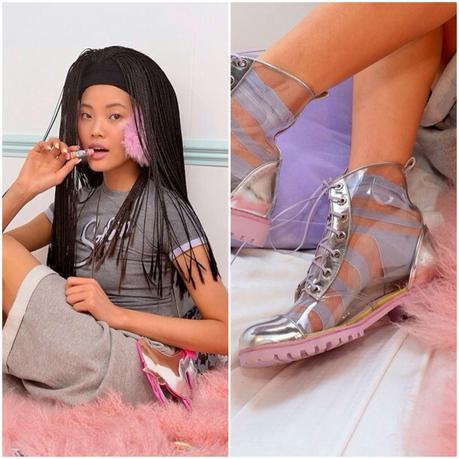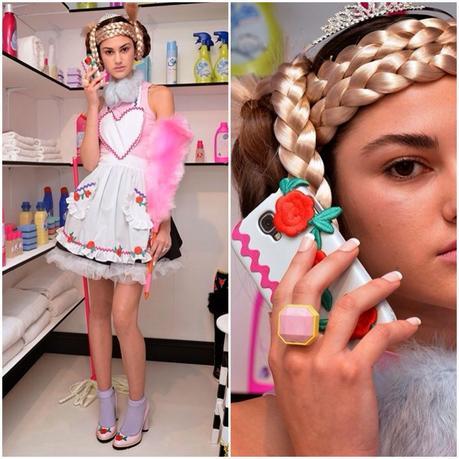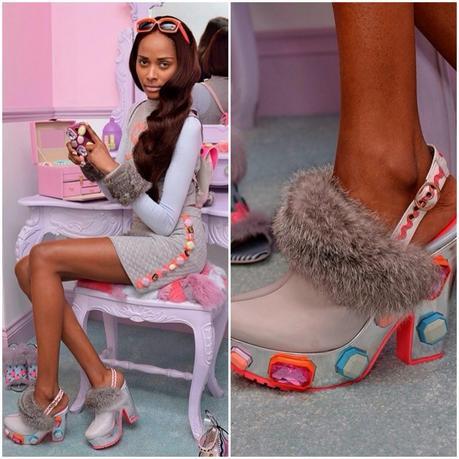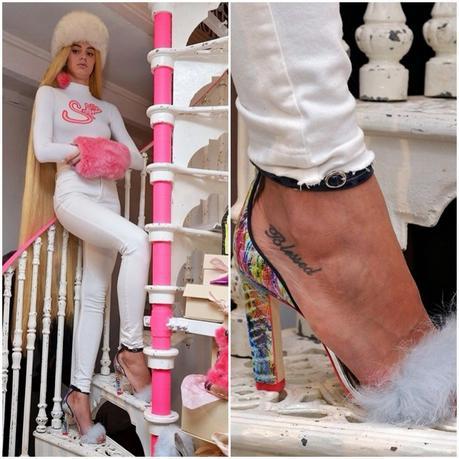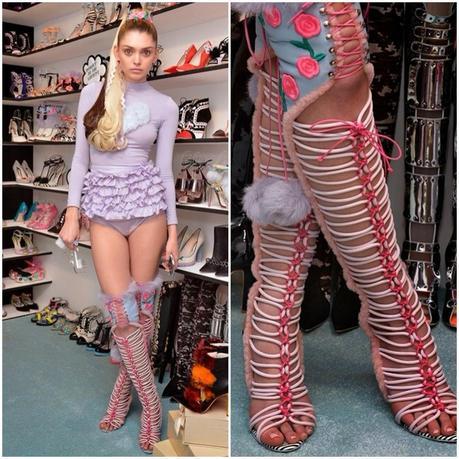 All Images from Vogue
Sophia Websters collection for Autumn/ Winter 2014 entitled Heartbreak Hotel is possibly the most 90's throwback i've ever seen. From fluffy trimmed peep toe pumps to clutch bags embroidered with the words 'Don't Speak' her collection, inspired by the anguish of young love gone awry, was definitely not one that made me want to burn my teenage diaries.
Fashion is supposed to be fun and playful and this collection is just that. These outfits are just what a girl like me in her mid-twenties want; cute outfits that break out of the beige, burgundy, and aztec mold that AW collections have become flooded with over the past couple of years.
The main thing that stands out in this collection is the shoes. Sofia has taken the average clog, court shoe, and boot and transformed them into statement pieces. There are velvets, pastel fur, and bejewelled pieces adorning them allowing the wearer to create a playful look of their own.
View more collections by Sophia Webster over on her website:
WWW.SOPHIAWEBSTER.CO.UK